All hail the mighty kickers of goals from the field: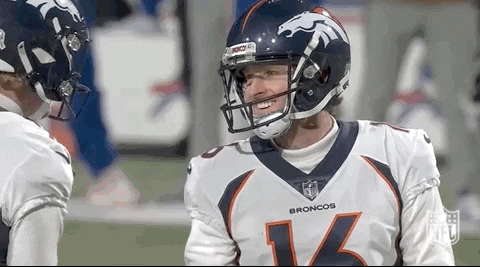 Six teams -- six! -- won games this weekend on last-second kicks: Browns, Texans, Cardinals, Lions, Seahawks and Broncos. Those game-winning kicks had real consequences:
* The Browns are squarely in the playoff race
* Texans QB CJ Stroud is now everyone's dark-horse MVP candidate
* The Cardinals clearly aren't tanking (and Kyler Murray is a g.d. wizard)
* The Lions are Seahawks remain playoff contenders
* After losing to the Broncos, the Bills fired OC Ken Dorsey
Meanwhile, four other teams (Bears, Colts, Steelers and Raiders won by 4 points or less).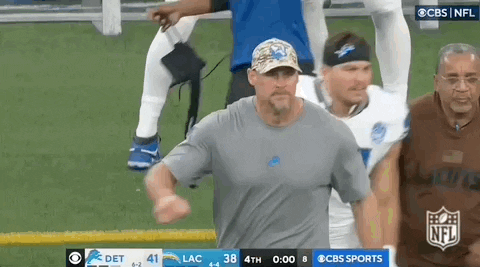 Even if the primetime games (except MNF) were garbage, at least the highlights were fun.
STAT(S) OF THE WEEK
* The Browns are the only team in the 21st century to win a game after trailing for the first 59:20.
* In the past seven regular season losses with Lamar Jackson as QB, the Ravens entered the fourth quarter of all seven games with a 75%+ win probability. In five of those games it was 90%.
* After 9 weeks, the Jets currently have the highest FG-to-TD ratio in NFL history (23 FGs to 10 TDs)
* Until Monday night's Broncos-Bills game, only one other NFL game had a 15-8 halftime score. That game: Broncos-Bills in 1961. (Broncos won that one, too.)
PLAYOFF PICTURE
If the season ended today ...
(Teams are listed in seed order)
AFC division winners: Chiefs (7-2), Ravens (7-3), Jaguars (6-3), Dolphins (6-3)
AFC WCs: Steelers (6-3), Browns (6-3), Texans (5-4)
On the bubble: Everyone else, including the Bengals (5-4) and Bills (5-5)
NFC division winners: Eagles (8-1), Lions (7-2), Niners (6-3), Saints (5-5)
NFC WCs: Seahawks (6-3), Cowboys (6-3), Vikings (6-4)
On the bubble: Everyone else, including future Conference USA champion Panthers
WEEK 11 SCHEDULE
We strike gold this week, with epic Thursday night and Monday night clashes, plus an interesting Sunday night game because who doesn't like Josh Dobbs and the Suddenly Scrappy Vikings?
Thursday
*** Bengals at Ravens *** (Prime)
Sunday early
Cowboys at Panthers, ugh
Steelers at Browns
Bears at Lions in the ZOO BOWL
Chargers at Packers
Cardinals at Texans
Titans at Jaguars
Raiders at Dolphins
Giants at Commanders
Sunday late
Bucs at Niners in the MMD LEGION BOWL BROUGHT TO YOU BY GWJ
Jets at Bills
Seahawks at Rams
Sunday night
Vikings at Broncos (NBC)
Monday
*** Eagles at Chiefs *** (ABC, ESPN, ManningCast)
Bye: Falcons, Colts, Patriots, Saints
Maps (posted Wed.)