We're halfway-ish through the season, so it's time for some midseason report cards. I'll start with ...
... your CAROLINA PANTHERS
Sum up your season so far in one GIF: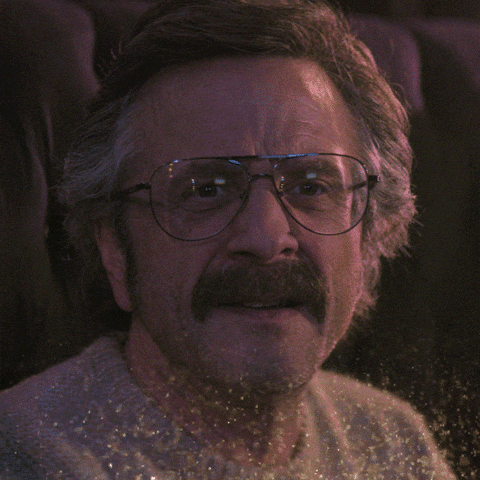 What's working: Uh ... the special teams are kinda frisky? And the D isn't half-bad considering that it's full of third-stringers and JAGs?
What's not: The offense specifically. More generally, it's the talent scouting. GM Scott Fitterer might be a wheeler-dealer, but the vast majority of the dudes he has brought in via the draft, free agency and trades have given the Panthers zero. I know I've been inclined to give Tiny Bryce Young a pass. ("He's getting better each week! Growing pains! BABY STEPS!") But after CJ Stroud went off this week and Young, ah, didn't, I'm beginning to think that the poor talent evals extend to the QB room as well.
Prognosis: My heart hopes Carolina will scratch out 3-4 more wins and finish 5-12. But my head says a 1-16 season is gonna happen. IT'S WITHIN REACH!
Your turn!
GIFS OF THE WEEK
https://media.giphy.com/media/6IF85K...
I guarantee you these guys spent more time practicing this end zone dance than Josh Freakin' Dobbs spent with the Vikings' playbook before Sunday's game. From The Athletic:
ATLANTA — A few days ago, a man walked into the locker room at the Minnesota Vikings' practice facility carrying a hanger with a red No. 15 jersey dangling off it like he just grabbed it from a discount rack at a local sporting goods store. Garrett Bradbury, the Vikings' center, noticed this man and decided to introduce himself. He stood up and extended his hand.

"Garrett," he said.

"Josh Dobbs," the man replied.

"Welcome, man," Bradbury said.

"Pumped to be here," Dobbs responded.

There was a pause. Then Dobbs put two and two together: This was the Vikings' center, a teammate of some significance for a quarterback just beginning to get his bearings in a new city, a new team, a new offense.

"I've actually got some cadence questions for you when you've got some time," he said.
Dobbs' furniture just arrived last week. In Arizona. Bonkers!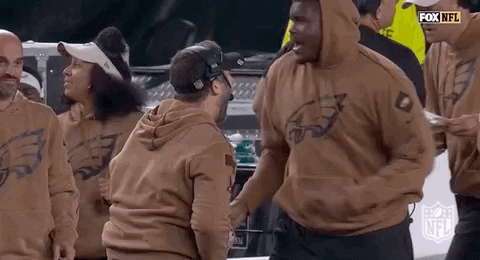 I assume the Eagles coach is happy? Because they won? As a Panthers fan, I'm not familiar with that emotion (or winning).
Still not as good as Trevor Lawrence's long luscious locks.
STAT OF THE WEEK
CJ Stroud: 30 of 42 (71%), 470 yards, 5 TDs, 11.2 yards per attempt, 11.1 EPA, 147.8 QB rating, 77.2 QBR,
Bryce Young: 24 of 39 (62%), 173 yards, 1 TD, 3 INTs (two were pick 6s), 4.4 yards per attempt, -1.7 EPA, 48.3 QB rating, 11.2 QBR (which was almost 8 points better than Tommy DeVito)
It's hard as hell to play the long game here when it takes your QB three times as long as the other guy to throw for 500 yards.
PLAYOFF PICTURE
AFC division winners (in seed order): Chiefs, Ravens, Jags, Dolphins
AFC WCs: Steelers, Browns, Bengals
On the bubble: Everyone else
NFC division winners: Eagles, Lions, Niners, Saints
NFC WCs: Seahawks, Cowboys, Vikings
On the bubble: Everyone else, which means the Giants, Bears, Panthers and Cardinals still have a shot!
WEEK 10 SCHEDULE
Three absolutely unwatchable primetime games (four, if you include Sunday morning) plus a nothingburger of a Sunday GOTW. Yikes. Some of those 1 p.m. Sunday games look pretty tasty, though.
Thursday
Trash Fire at Garbage Dump (Prime)
Sunday morning
Das Fohlens vs Patrioten in Frankfurt (NFL Network)
Sunday early
Browns at Ravens
Texans at Bengals
Niners at Jaguars in the LEGION BOWL (which should be played at Legion Field)
Saints at Vikings
Packers at Steelers
Titans at Buccaneers
Sunday late
Falcons at Cardinals in the BAD BIRD BOWL
Lions at Chargers
Giants at Cowboys
Commanders at Seahawks
Sunday night
Jets at Raiders (NBC)
Monday
Broncos at Bills (ABC, ESPN, ManningCast)
Bye: Chiefs, Rams, Dolphins, Eagles
Maps (on Wed.)