Welcome to Week 1 of the 2023 season!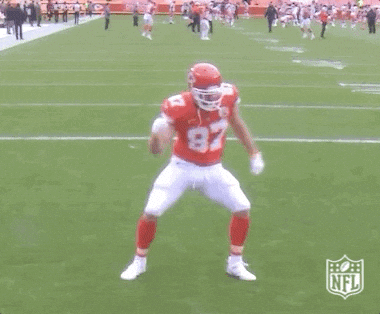 [18,000 words of hot takes and predictions follows]
And in conclusion, the Chiefs are (probably) going to win another Super Bowl.
POWER RANKINGS
Get a load of this nonsense: NFL.com, CBS Sports, The Athletic, Bleacher Report, ESPN and PFT all have the Chiefs atop of their power rankings. Recency bias is alive and well! So, too, is Patrick Mahomes (but maybe not Travis Kelce; I guess we'll see Thursday night).
After that, most of them have the Eagles at No 2, followed (but not in every case) by some combination of the Bills, Bengals and 49ers.
Other teams in the top 10 of these preseason power rankings: Dolphins, Cowboys, Ravens, Jaguars, Jets and Chargers, with the Browns (CBS), Lions (ESPN) and Seahawks (PFT) getting some love, too.
Everyone agrees that the Cardinals are going to suck. I wonder if Caleb Williams is looking for a way to extend his eligibility?
RANDOM CRAP
* To come up with its power rankings, ESPN does a lot of full-season sims. (It claims 20K; I call shenanigans.) For this story, it picked one of those sims. In this universe:
== Eagles win the Super Bowl over the Ravens
== Chiefs win 13 games, most in the league.
== Jets win the AFC East, and the Lions and Commanders both make the playoffs.
== Cowboys end up with the No. 2 overall pick only because they beat the Cardinals in Week 3 (which cost them the No. 1 overall).
== Saints and Falcons start 0-4, and Panthers win the NFC South (but get blown out in the WC round by the Seahawks, boo).
I mean, it could happen.
* The Jets are riding the league's longest playoff drought; they haven't been in 12 seasons (since 2010, when Rex Ryan was the HC and pre-Butt Fumble Mark Sanchez was QB). Broncos haven't been in seven seasons (since their last Super Bowl season). Next is the Lions (six seasons), followed by the Panthers and Falcons (2017; 5 seasons).
* Speaking of futility, only four teams (Browns, Lions, Jags, Texans) have never appeared in the Super Bowl. And here are the eight teams that have never won a Super Bowl: Vikings, Bills, Bengals, Falcons, Panthers, Chargers, Cardinals and Titans/Oilers). NO PRESSURE GUYS
* It's tempting to think of the first month of the season as an extension of the preseason. The games don't really count till November and December, and it's only September. Teams change a lot between now and then. Blah blah blah. But a look back at the 2022 season suggests that thinking is a load of crap. After four weeks of the 2022 season, the Eagles were 4-0, the Chiefs were 3-1, and all the playoff teams were 2-2 or better. (The one glaring exception? The Packers, who were the only 3-1 to miss the playoffs.)
* The Ringer's QB rankings just dropped. The top 5: Mahomes (durr), Allen, Herbert, Burrow and Lamar. There's lots of grist for the hot take mill here.
* Football Outsiders (as some of you all know) imploded this summer. DVOA now lives at FTNfantasy.com. Mike Tanier is now writing his Monday column at The Messenger. (The best way to find it is to check his Twitter feed for a link; here's his latest, which is a team-by-team preview of the season for those who filthily skimmed my 18,000-word season preview above.
OBLIGATORY GIF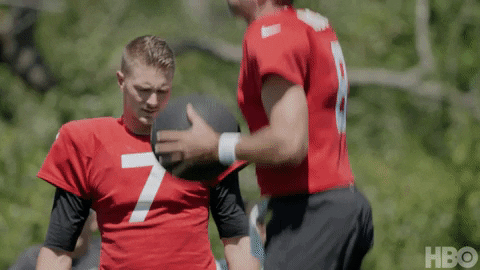 I won't lie: I was entertained by the 2023 Hard Knocks version of the Jets. Quinnen Williams is a hoot, Robert Saleh is a badass and Aaron Rodgers is a likable weirdo when you keep him away from non-football topics.
SELF-SCOUTING THE ...
Carolina Panthers!
Quick take: Everything's new! New head coach, new all-star coaching staff, new QB, new skill players, new smell. (The stank of the Previous Era is just about gone, though Brian Burns' holdout is starting to smell like the ol' futility.)
Best case: Bryce Young is all that and more, the O-line (the team's best unit a year ago) takes a big step forward, and the D (Burns, Jaycee Horn, Frankie Luvu, Derrick Brown) swarms. Panthers win 10+ games and the NFC South title (and maybe a playoff game, why not).
Worst case: No one can catch the ball (the WR and TE rooms are a little sus), the new 3-4 defense doesn't click and the new coaching staff can't get along. Carolina struggles mightily thanks to a brutal opening stretch (Weeks 1-6 is a gauntlet), and a lack of depth (and talent, let's be honest) up and down the lineup is a killer. I stop hoping around Halloween, and the Panthers rally to go 6-11.
Realistic case: The Panthers are a .500 team on a really good day, which is to say 6-8 wins seems likely. It's clearly Year 1 of the rebuild. I'm looking for progress out of QB1 and hoping for better things in 2024.
Season summary in one GIF: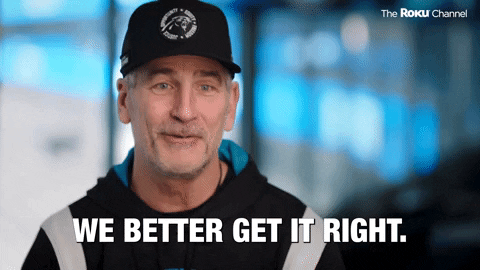 WEEK 1 SCHEDULE
Everyone's 0-0, and all the games are good.
Thursday
Lions at Chiefs (NBC)
Sunday early
Panthers at Falcons
Texans at Ravens
Bengals at Browns
Jaguars at Colts
Buccaneers at Vikings
Titans at Saints
Niners at Steelers
Cardinals at Commandos
Sunday late
Packers at Bears (Burkhardt and Olsen on Fox)
Raiders at Broncos
Dolphins at Chargers
Eagles at Patriots (Nantz and Romo on CBS)
Rams at Seahawks
... judging by the announcer lineup, we might be in for a late-game doubleheader!
Sunday night
Cowboys at Giants (NBC)
Monday
Bills at Jets (ABC and ESPN, plus ManningCast)
Your coverage maps will be here Wednesday.
ManningCast schedule for 2023, in case you plan this far ahead: Weeks 1, 4-5, 7, 9-11, 13, 15 and a wild card game tba.
Good luck to all of your teams (except the Saints, who can go straight to hell), and pray for Tiny Bryce Young's health and safety.