Lots of numbers this week:
0 = Number of minutes the Eagles have trailed in second half this season
0 = Number of minutes/hours/days of college and NFL coaching experience of new Colts interim HC Jeff Saturday. The previous guy who got a HC job without any actual experience? Hall of Fame QB Norm Van Brocklin. Dude still holds the NFL's single-game passing yardage record (554 yards in 1951) but was a real piece of work.
178 = Number of rushing yards by Justin Fields to set the new QB single-game regular-season* rushing record. Fields has got some serious wheels. He might actually be good and not the giant bust everyone thought he was.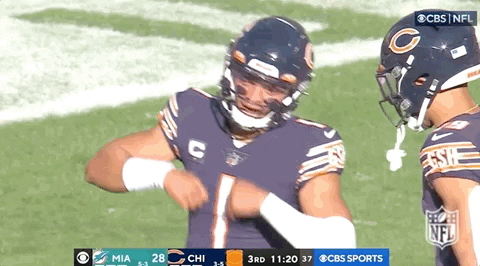 100 = Number of career TD passes for Ravens' QB Lamar Jackson. Assuming he gets another 15 this season, he'll pass Trent Dilfer (113), Jim Zorn (111), Blake Bortles (103) and Dan Pastorini (103) on the all-time list.
80.2 = Tua's QBR, best in the NFL. He's five points ahead of Mahomes, six points ahead of Josh Allen and 12 points ahead of Geno. Tua also has a DVOA of 51 (twice as good as Mahomes) and is having an historically good passing season.
1,104 = Tyreek Hill's receiving yards through nine games. He's on pace to be the first player to break the 2,000-yard mark. Mahomes, meanwhile, is on pace to throw for 5,500+ yards, which also would be a record. Seems both guys are doing OK apart.
100,000 = Tom Brady's career passing yardage in the regular season and the playoffs. He's the first NFL player to break the 100,000-yard barrier. He's first by miles (literally) in regular season yardage; at 87,000+, he's almost 7,000 yards ahead of Brees and almost 15K yards ahead of Manning.
STAT OF THE WEEK
The Panthers are so bad that their badness is contagious: All eight teams that have played the Panthers this season have lost their next game.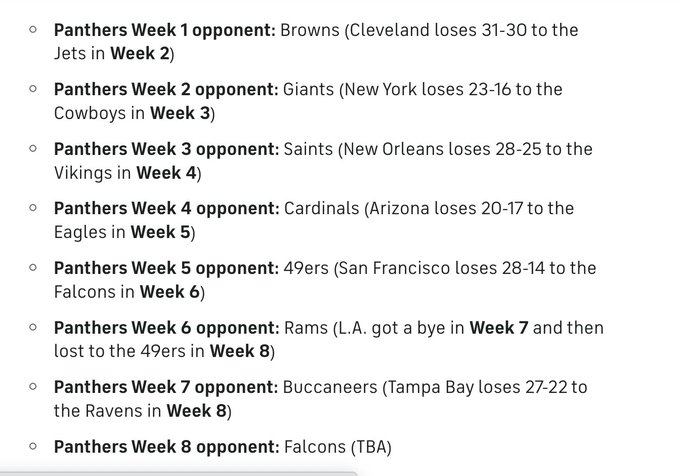 The Falcons made it eight straight by losing to the Chargers in OT. Next up: the Bengals, who don't play till Week 11.
THE TOM BRADY REGRET INDEX
Stands at negative 3,400 even after an 800-point swing due to his game-winning drive. As FOO's Mike Tanier put it, "imagine how much regret he would be suffering if the Rams had mustered a single fourth-quarter first down."
POWER RANKINGS
From CBS this week:
Top 5 are Eagles, Chiefs, Vikings, Bills and Cowboys
Bottom 5 are Packers (!!!), Raiders, Bears, Panthers, Texans
Biggest movers are Lions (+4 to 27th) and Packers (-9 to 28th)
There has also been a shift in 538's playoffs forecast: Eagles and Bills both now have an 18% chance of winning the Super Bowl.
IF THE SEASON ENDED TODAY ...
Your AFC playoff teams (seeds 1-7) would be Bills, Chiefs, Ravens, Titans, Jets, Dolphins and Chargers.
In the NFC: Eagles, Vikings, Seahawks, Buccaneers, Cowboys, Giants, Niners.
No one has been eliminated yet.
Your 2023 draft order (via Tankathon.com): Texans, Panthers, Raiders, Steelers, Lions.
BOWL ME OVER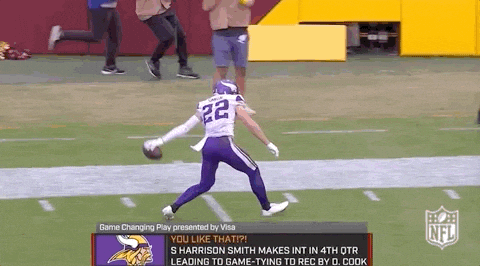 SCORIGAMI
We're still stuck on just one Scorigami this year — Seahawks 48, Lions 45 way back in Week 4.
In Week 9, however, the most common Scorigami in NFL history — 20-17 — padded its all-time lead with four such game-ending scores: Chargers over Falcons, Titans over Chiefs, Jets over Bills and Vikings over Commanders.
In NFL history, 281 games have ended 20-17. Best I can tell, there's only one other score (23-20) within 100 games.
WEEK 10 SCHEDULE
Carolina will wear its kickass black uniforms with brand new black helmets on Thursday night. I can't promise you another reason to watch this game beyond that except maybe the weather. Forecast calls for rain and some wind. Sloppy!
Thursday: Falcons-Panthers (Prime)
Sunday morning: *Seahawks-Bucs* in Munich (NFL)
Sunday early: **Vikings-Bills**, Lions-Bears, Jags-Chiefs, Browns-Dolphins, Texans-Giants, Saints-Steelers, Broncos-Titans
Sunday late: Colts-Raiders, Cowboys-Packers (national GOTW featuring Mad Aaron Rodgers), Cardinals-Rams
Sunday night: *Chargers-Niners* (NBC)
Monday: Commanders-Eagles (ESPN; no ManningCast)
Bye: Ravens, Bengals, Patriots, Jets
Coverage maps are in their usual spot.
NO WORDS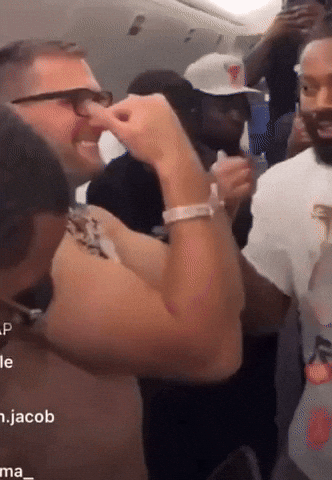 I mean, really. What is this?!?
* edited bc the NFL keeps separate regular season and playoff records