How my week has gone so far: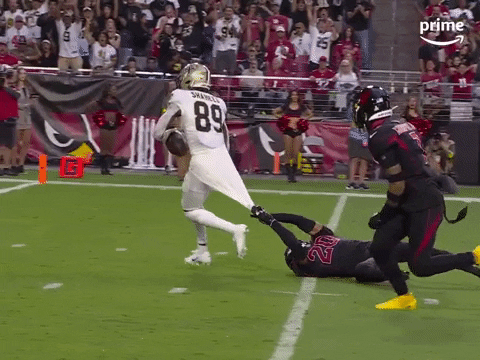 I'm not sure if I'm the guy with the ball or the guy with the handful of shirt. Either way, it has been a slog. Sort of like the Patriots offense HEYYYY-YOOOOOOOHHH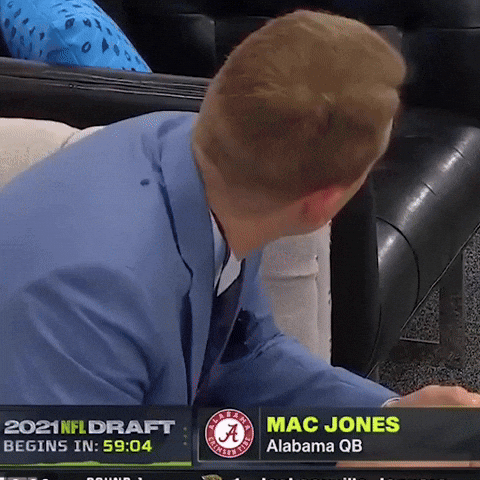 On with the show.
STAT OF THE WEEK
From Monday's The Athletic Football Show podcast:
Since Patrick Mahomes has been the Chiefs' QB, KC has fallen behind by 10 or more points 18 times (in both the regular season and the playoffs). Their record in those games (including Sunday's W over the Niners: 10-8. A winning record, in other words.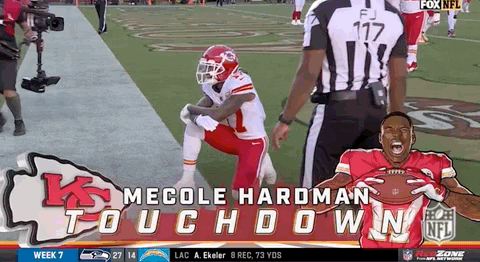 The second-best record over that stretch? The Eagles, who are 8-18.
STAT OF THE WEEK PART 2
This week's PFF QB grades:
1. XFL / Temple legend P.J. Walker, 94.9
2. Heisman Trophy winner Joe Burrow, 91.8
3. Future Hall of Famer Patrick Mahomes, 83.3
Panthers are playoff bound, baby! POWER RANKINGS
Top five: Bills, Chiefs, Eagles, Cowboys, Niners.
Biggest gainer: Seahawks (up 7 spots to 21st)
Biggest loser: Bucs (down 6 spots to 10th)
If you click through, PFF has a chart that shows the effect of injuries for each team. The most injured teams, according to its metric: Saints, Niners, Commanders, Broncos, Steelers. Ouch.
CURRENT NFL TIERS
As seen on Twitter (here)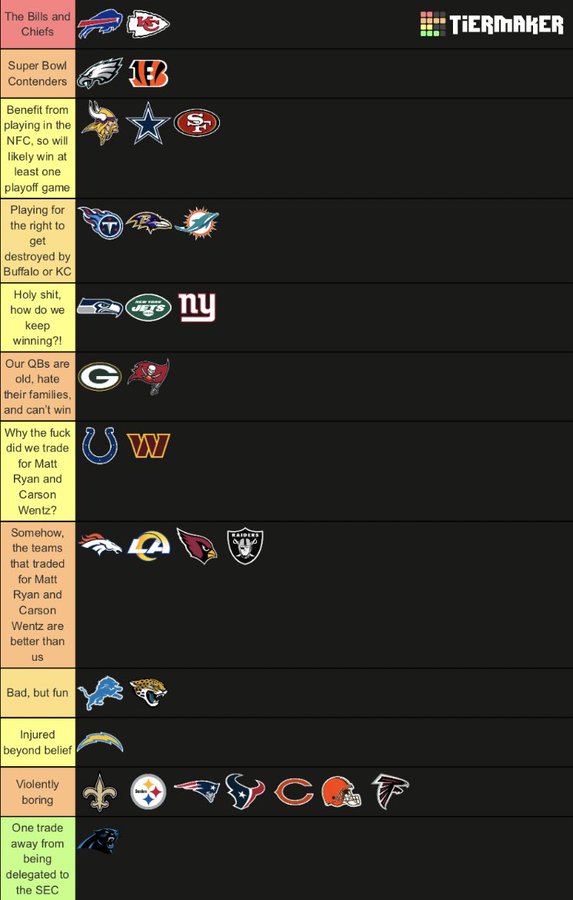 Seems about right. Right?
IF THE PLAYOFFS STARTED TODAY
Your current NFL playoff picture:
The top 7 seeds in the AFC: Bills, Chiefs, Titans, Ravens, Jets, Dolphins and Chargers
In the NFC: Eagles, Vikings, Seahawks, Bucs, Giants, Cowboys and Rams
Wait, the Seahawks?!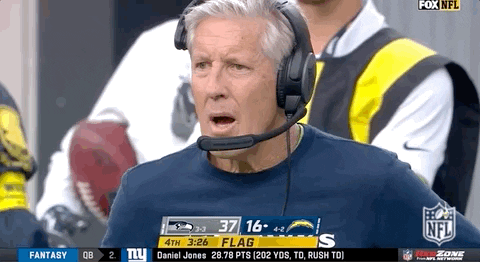 Yep, the Seahawks. Bengals, Patriots, Niners and Packers are among the teams on the outside looking in at the moment. No one has been eliminated, not even the Panthers, Texans or Lions.
SPEAKING OF THE PACKERS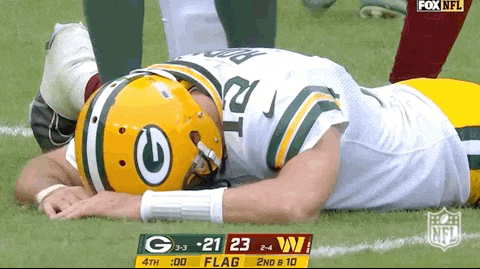 Ooof. There seems to be no shortage of Aaron Rodgers-lying-face-down GIFs this season.
TOM BRADY REGRET INDEX
Football Outsiders this week introduced a new feature: The Tom Brady Regret Index!
"... the Tom Brady Regret Index (TBRI) is designed to quantify just how bad Brady's un-retirement decision has been. Brady can use this index, designed by a qualified football analytics expert (or at least the longtime associate/confidante/wingman of one), for some incisive self-evaluation.
"The TBRI starts with the assumption that being married to a billionaire supermodel and living the cushy life of a homemaker/television personality is worth 1,000 "Brady Bucks." So Brady starts the calculations at negative-1,000 because of what he left on the table. In order to make his decision to return to football worthwhile, he must now climb out of that hole. When Brady is in the positive, his choice was at least arguably worthwhile. While in the negative, Brady will be coping with some degree of regret."
After Sunday's loss in Charlotte, the TBRI now sits at -3,050, "which equates to one country music album's worth of regret."
I predict that number will continue to fall now that the refs are finally allowing dudes (like Brian Burns, above) to sack Brady. Here's a highlight if you want to see the work of a guy who's worth more than two first-round picks.
IN ALL FAIRNESS
ESPN dropped this deep-dive today on the Panthers' fruitless and ham-fisted search for a QB.
"They shot for the stars," a veteran NFL coach and former Rhule staffer said. "They ended up with Teddy [Bridgewater], Sam [Darnold] and Baker."
ZING!
It's brutal. Apparently there was a faction inside Panthers' HQ pushing hard for Justin Herbert but Carolina (it's unclear exactly who but you could probably guess) was fixated on Teddy B. The story dishes on the pursuit of Stafford (almost done till the Rams swooped in at the last minute), Watson (who was put off by the coaching hot seat), Jimmy G (Panthers never had serious talks with him), Darnold (it was 100% the idea of the dumbass former HC) and others.
If you don't have ESPN+ and still want to read it, let me know, and I'll spoiler-post it below.
WEEK 8 SCHEDULE
Not a great week (lots of who-cares or potentially lopsided games), but note that there's a Sunday morning game and a ManningCast. It's a quarter-zip kind of week, in other words.
Thursday: Ravens-Bucs (Prime)
Sunday morning: Broncos-Jags (ESPN+)
Sunday early: Panthers-Falcons, Bears-Cowboys, Dolphins-Lions, Cardinals-Vikings, Raiders-Saints, Patriots-Jets, Steelers-Eagles
Sunday late: Titans-Texans, Commanders-Colts, Niners-Rams (national GOTW, sorta), Giants-Seahawks (which might be a sneaky good game)
Sunday night: Packers-Bills (NBC)
Monday: Bengals-Browns (ESPN, plus ManningCast)
Byes: Chiefs and Chargers
Coverage maps are in their usual spot.
BEFORE WE GO
A work of art: