The five wackiest things that happened in Week 3, ranked:
1. THE BUTT PUNT!
Skip to the 0:38 mark if you can't wait 38 seconds:
FYI, the NFL today changed the ruling from a blocked punt to a punt for minus one yards. RIP Thomas Morstead's net punting average.
2. Jimmy G puts his foot down on racism.*
I mean, that's what's happening here, right?
* (stolen from Twitter)
In typical hapless Jimmy G fashion, his self-inflicted safety prevented an even worse outcome on the play:
I can't decide if this makes Jimmy G smarter than or just as dopey as Dan Orlovsky. Maybe Legion has some thoughts?
3. Bills OC Ken Dorsey murdered a perfectly good spiral-bound notebook: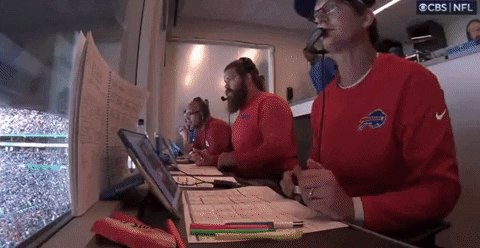 (Here's why Dorsey lost his mind.)
4. The Jags beat the Chargers by 10 20 a million points!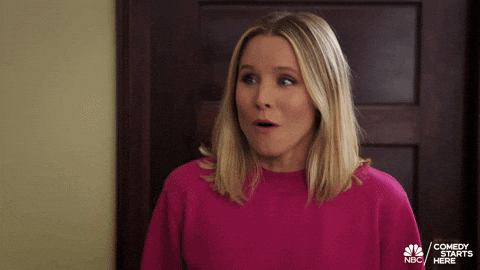 And you thought I was going to roll out this GIF:
Spoiler:

5. BEEEEEES!!!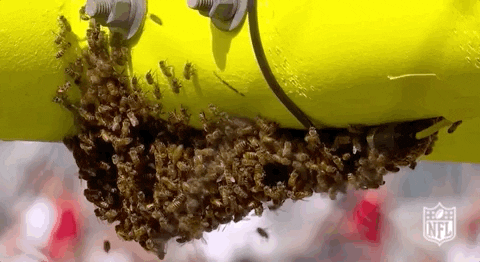 Honorable mention: The Colts beat the Chiefs a week after getting shut out by the Jags; anyone good on the Chargers died in a midgame earthquake; Lamar Jackson has already run for 5,000 yards this season; the Eagles and Dolphins are undefeated; the Lions scored TDs on their first 11 possessions of the 2022 season to break a record held by the 1998 Niners and the 1920 Buffalo All-Americans (who finished 9-1-1 but were robbed of the Brunswick-Balke Collender Cup when John Daniel "Buster" Orlovsky stepped out of the end zone and the Akron Pros were awarded a 2-0 win); Tom Brady showed up for the Green Bay game in a Tom Brady T-shirt; Packers and Bucs combined for 26 points; and the Broncos and Niners combined for 21 points.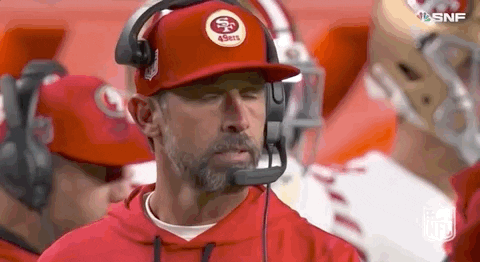 Even wackier, I think Week 4 can top it. BELIEVE IT!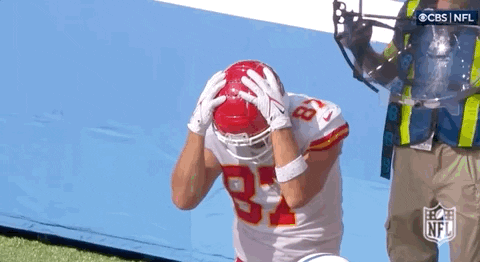 POWER RANKINGS
From NFL.com, which gives us a new No. 1. Top 5 are Eagles (3 last week), Bills (1), Dolphins (8), Packers (5) and Chiefs (2). Basement teams are Commanders, Jets and Texans and not the Panthers for some reason. I guess winning will do that.
The latest 538 predictions, meanwhile, point to a Super Bowl with the Bills (16% chance to win it) versus either the Bucs or the Eagles (both with 11% chance to win). Also according to this model, 13 teams have less than a 1% chance to hoist the Lombardi trophy next February. That list includes GWJ favorites Patriots, Panthers and Seahawks. Good luck next year, y'all!
REASONS WHY I, A PANTHERS FAN, AM A TINY BIT OPTIMISTIC
Hasta la Viska, baby!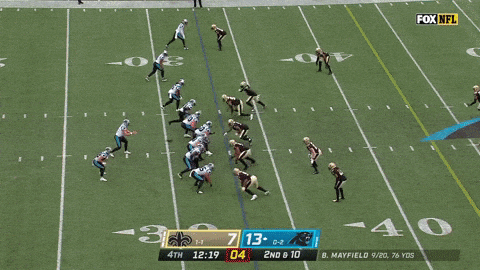 Dude has some wheels! Even weirder, Carolina won with 22 points but scored only one offensive TD (this one). Here's the field-level view with Shenault running right at you. And here's the Panthers' Spanish language call, the source of so much joy in this world.
(If we're being honest, my first thought was, Well, we're stuck with that stupid m-----f----r Matt Rhule for one more week. I'm totally hate-rooting for the Panthers this season.)
A QUICK WORD ABOUT THE EAGLES
I think they're good? Someone needs to explain what's going on.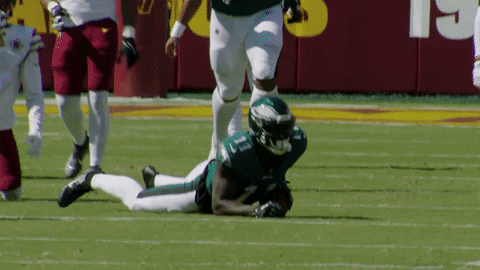 That is all.
WEEK 4 SCHEDULE
Plenty of good games this week:
Thursday: Dolphins-Bengals (Amazon)
Sunday morning: Vikings-Saints (in London!) (NFL)
Sunday early: Browns-Falcons, *Bills-Ravens*, Commanders-Cowboys, Seahawks-Lions, Chargers-Texans, Bears-Giants, *Jags-Eagles*, Jets-Steelers
Sunday late (only three games and they're all sorry): Cardinals-Panthers, Patriots-Packers (GOTW, featuring QAaron and whoever backs up Mac Jones), Broncos-Raiders
Sunday night: **Chiefs-Bucs** (NBC)
Monday: *Rams-Niners* (ESPN, plus ManningCast)
Byes: None yet!
Click here for coverage maps.
BEFORE WE GO
A mildly amusing If the NFL Was a 90's Cop Movie ...