Yes, I'm a bit early with this thread, especially as the remake in particular has yet to be announced, but I'm excited for the possibilities of all three projects. The HBO TV series could be phenomenal. Bella Ramsay and Pedro Pascal are perfect castings.
Anyway, a thread where I'm getting over excited about three projects we know little to nothing about. What could possibly go wrong?
Edit: Neil Druckmann at Summer Games Fest talking about all the things this thread is about. Lovely guest spot from Ashley and Troy as well.
The reveal trailer and the talk afterwards:
I don't like to look at too many photos or videos from the set of the TV series but here are a couple of great shots. The first is of the cast and the second is Pedro Pascal and Bella Ramsay as Joel and Ellie.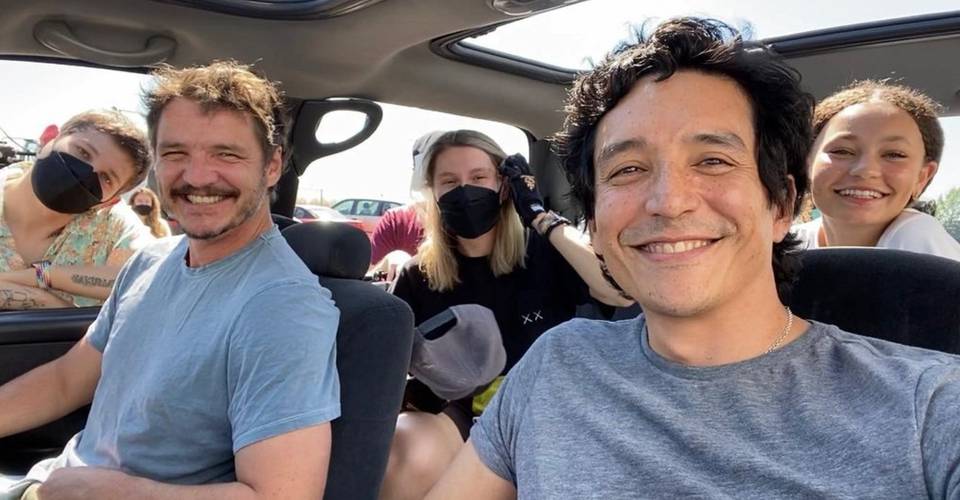 Edit: With The Last of Us remake there isn't really a compelling argument for it to exist from a graphics point of view but I can easily see the commercial realities that make it a smart investment for Sony. There is the HBO series, mentioned above, that is likely to bring a lot of new fans to the series; to whom the remake will offer a more cohesive and visually consistent experience between Parts 1 and 2. The same goes for players on PC many of whom, similarly, will likely be playing the games for the first time.
One justification for the remake that isn't often mentioned is the fact that Naughty Dog intend to bring their phenomenal accessibility options, featured in part 2, to the first game; meaning that blind players and others will be able to play Part 1 for the first time. That's as worthy a reason for the remake's existence as any other.
Here is a video covering The Last of Us Part 2's extensive accessibility settings:
Edit 2: Here's an article laying out the incredible number of accessibility features in TLOU Part 1.
HBO TV Series Updates:
Spoiler:
Neil Druckmann with Bella Ramsey:

After the airing of the first episode:

Casting stories for Bella and Pedro and the future of the series:

After episode 3's reception:

Pedro Pascal answers a hard hitting question on set (link to Instagram.)

It's surreal for me to hear them talking about The Last of Us on the BBC.

From the filming of episode 6:

Storm Reid on her part in episode seven (link to Instagram.)

Troy Baker as the underfed James, a member of David's group.

Joel meets Ellie, kinda (link to Instagram.)

Ashley and Merle:

Pedro at the oscars:

From the final episode: Laura Bailey's secret cameo.

Bella and Pedro arsin' about: