In a perfect world, I'd channel by inner MMD and lead off the weekly post with something highly amusing. But on a day HEY DARNOLD came off of injured reserve this week AND MIGHT PLAY IN AN NFL GAME THIS SEASON and because Urban Meyer is kicking his kickers (wide right, mostly likely) there is absolutely nothing I can write in this space that will be as funny as either of those two developments.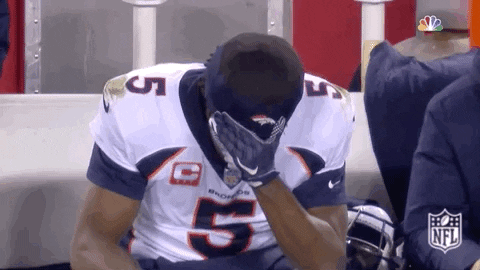 Teddy B gets me.
GIF OF THE WEEK
From the Week 14 thread:
Legion will have to explain it. All I see is the Jags running a pass play exactly as Urban Meyer drew it up.
Also: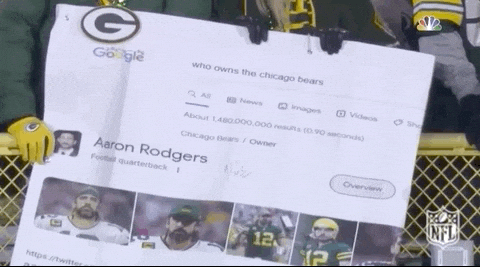 Nothing screams Flyover County like printing out things from the internet.
COACH OF THE YEAR WATCH
I can't believe no one commented on my HOT TAKE from last week's thread, and that Belichick is probably deserving of Coach of the Year honors. Anyway, we need something to argue about this week, and that's as good a topic as any.
SCORIGAMI WATCH
We had another one this week: Chiefs 48, Raiders 9. Hard to believe they keep coming but they do.
POWER RANKINGS
Via NFL.com this week:
1. Packers (1st last week)
2. Bucs (3)
3. Cardinals (2)
4. Chiefs (5)
5. Patriots (4)
Biggest gainer: Falcons +4 to 24th (which is an awful lot of credit to give for beating a team coached by Matt Rhule)
Biggest loser: Ravens (16th) and Raiders (25th) dropped four spots this week.
Fab five: Panthers (28), Jets (29), Lions (30), Texans (31), Jags (32). Woof.
IF THE PLAYOFFS STARTED TODAY ...
AFC seeds (in order): Patriots (9-4), Titans (9-4), Chiefs (9-4), Ravens (8-5); Chargers (8-5), Colts (7-6), Bills (7-6)
AFC bubble teams: Browns (7-6), Bengals (7-6), Broncos (7-6)
NFC seeds (in order): Packers (10-3), Bucs (10-3), Cards (10-3), Cowboys (9-4); Rams (9-4), Niners (7-6), Footballers (6-7)
NFC bubble teams: Vikings, Eagles, Falcons and Saints are all a miserable 6-7. Show of hands for the NFC playoffs to include only six teams this year?
WEEK 15 SCHEDULE
Thursday night: *Chiefs at Chargers* (Fox, NFL, Amazon)
Saturday!!!: Raiders at Browns (4:30p), *Patriots at Colts* (815p); both on NFL
Sunday early: Cowboys at Giants, Texans at Jags (GARBAGE BOWL), Titans at Steelers, Jets at Dolphins, Footballers at Eagles, Cardinals at Lions, Panthers at Panthers North (aka Bills)
Sunday late: Bengals at Broncos, Falcons at Niners, Seahawks at Rams, Packers at Ravens (GOTW)
Sunday night: Saints at Bucs
Monday night: Vikings at Bears
Bye: None; we're done with that nonsense
BEFORE WE GO
In this blast from the past, here's Dick Butkus catching a PAT. Dude didn't get a flag for taunting because he's Dick Freakin Butkus and would have probably eaten the ref.