We're halfway through the season! Time for some awards.
Best team: Uhhh, the Cards? The Bucs? Maybe the Titans (who beat the Bills, Chiefs, Colts and Rams in back-to-back-to-back-to-back weeks)? Everyone has the Cards atop their power rankings, but they're the Cardinals and the jury's still out. The Bucs are the Bucs -- pretty good but not murdering people except for crap teams. The only thing that's clear is that there's no dominant team (yet) this year.
Worst team: It ain't the Jags, believe it or not. It's either the Lions (who are due for a W) or the Texans (who haven't won since beating the Jags in Week 1).
Best player: I was going to say Derrick Henry until he got hurt, but I don't want to risk having Paleo going all math on me, so I'll pick Lamar Jackson. He's one of the better passers in the league, and he's one of the better runners, too. Plus he's exciting as hell.
Best rookie QB: The numbers seem to point to McCorkle, but he's boring and he's an ass for trying to twist Brian Burns' foot off his ankle. So it's either Jaguar Jesus or Justin Fields, I guess.
Speaking of McCorkle, Panthers HC Matt Rhule recently said that McCorkle is going to be a good pro for a good long time. Because Rhule knows so much about QBs, it's quite possible that McCorkle will show up at your house next week with your DoorDash order.
Biggest on-field disappointment: Patrick Mahomes. Turns out he has a little HEY DARNOLD in him.
Biggest off-field disappointment: Kaaron Rodgers for reasons. You could argue that this should be former Raiders WR Henry Ruggs, but I had no expectations for him and therefore wasn't disappointed by his actions. Enraged and saddened, yes, but not disappointed.
Other superlatives: This is the reader response portion of our program. If you want to pump up other players on other teams at other positions *and* you know how GWJ comments work, have at it.
WHO WAS THE BETTER JOSH ALLEN IN WEEK 9?
Why, Josh Allen, of course!
FO has a detailed account of how Josh Allen dominated Josh Allen in the Josh Allen Bowl. Congrats to Josh Allen!
So which Josh Allen was better?
Spoiler:
Josh Allen, durr
STAT OF THE WEEK
When Steelers DL Cameron Heyward picked off Bears QB Justin Fields on Monday night, it set a record for least amount of air time on an interception in the Next Gen Stats era (ie since 2016) -- 0.1 seconds. (source)
It beat a record that had stood for a day. On Sunday afternoon, the Patriots' Jamie Collins picked off a HEY DARNOLD pass that was in the air for just 0.17 seconds.
THINGS I DIDN'T KNOW EXISTED
PFF's O-line rankings. Of course it does. I just didn't see it until this week.
SCORIGAMI!
Stele mentioned this in the Week 9 thread, but Cots 45, Jets 30 was a Scorigami. Hard to believe that there are still unique scores to be scored, but we're at #1069 and counting.
KAARON RODGERS UPDATE
Still a d!psh*t:
PANTHERS PLAY OF THE WEEK
Here's HEY DARNOLD throwing it to Robby Anderson: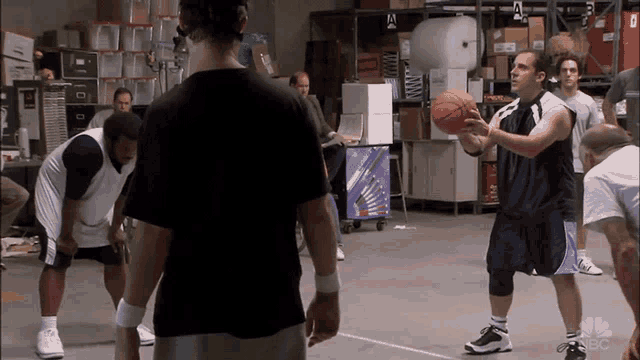 Here's a look at what Darnold's seeing in the All-22: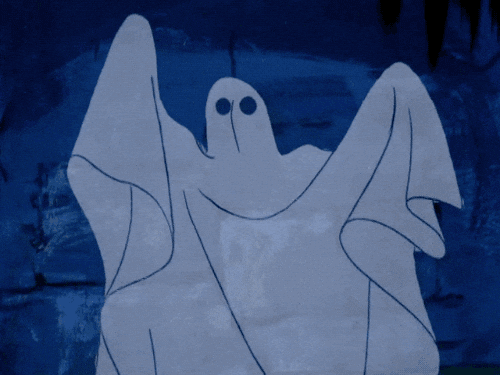 (h/t to Julian Edelman for this one)
And here's the Panthers' new backup QB now that Darnold's on IR: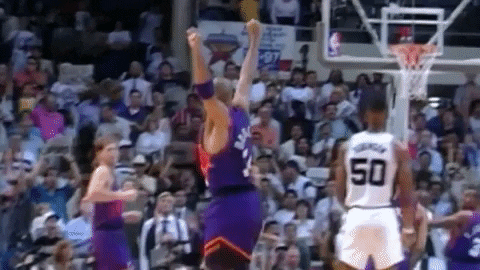 Whoops! Wrong Barkley. Dang. Lemme try again.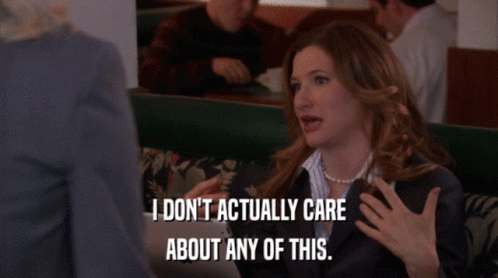 Wrong again! Maybe it's this retread SoCal QB: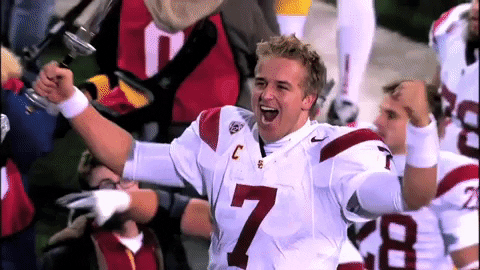 Oh, lord. The worst thing is Shaq Thompson has claimed No. 7, so Barkley's wearing No. 17. That's Jake Delhomme's old number. That's a travesty and will not stand.
My thoughts exactly.
POWER RANKINGS
Courtesy of ESPN this week:
1. Cardinals (2nd last week)
2. Titans (8)
3. Packers (1)
4. Rams (3)
5. Bucs (4)
Biggest gainer: Falcons +7 to 18th?!? (I watched them play the Panthers, and I'm here to tell you ATL isn't better than no 14 other damn teams in this league)
Biggest loser: Bengals -7 to 16th
PLAYOFF WATCH
More or less (and good luck figuring out the AFC WC standings):
AFC division leaders: Bills, Ravens, Titans, Chargers/Raiders
AFC wild cards: Steelers/Chargers/Raiders (all 5-3), Patriots/Browns/Bengals/Chiefs/Broncos (all 5-4)
NFC division leaders: Cowboys, Packers, Bucs, Cardinals
NFC wild cards: Rams (7-2), Saints (5-3), Falcons (4-4)
WEEK 10 SCHEDULE
Thursday night: Ravens at Dolphins (Fox, NFL, Amazon)
Sunday early: Bills at Jets, Buccaneers at Footballers, Falcons at Cowboys, Saints at Titans, Jaguars at Colts, Lions at Steelers, Browns at Patriots
Sunday late: Vikings at Chargers, Panthers at Cardinals, Eagles at Broncos, Seahawks at Packers
(GOTW)
Sunday night: *Chiefs at Raiders* (NBC)
Monday night: *Rams at 49ers* (ESPN, Manningcast)
Off: Bears, Bengals, Texans, Giants