I had something mildly amusing planned for the intro, but bad behavior by Aaron Rodgers (cooties), Von Miller (charging admission to his own Halloween party) and Henry Ruggs (driving drunk and then killing a person with his car) wrecked my mood.
The header pic still works, though.
MY NEW FAVORITE PLAYER
Meet Jets QB Mike White, the 2018 Cowboys draft pick who didn't throw an NFL pass until Week 7 of the 2021 season. He replaced an injured Zach Wilson and threw for ~200 yards in a blowout loss to the Patriots.
Last week, tho, hoo boy. 37 for 45, 405 yards, 3 TDs (but two picks) and a nice catch on a 2 pt conversation.
Please don't confuse him with Whyte Myk, aka the Pride of Omaha:
"Where you come from/Where you come from/Where you come from/OH-MA-HAA NE-brah-SKA
It's unintentionally funnier than the classic Cleveland tourism video, which is indeed a spoof. And speaking of unintentional comedy:
The GOAT, ladies and gentlemen (Greatest Opponent-Aiding Toss). I watched it live on my phone while I was handing out Halloween candy, and I literally LOL'd at the Pick 6. Treats for you, kids, but a trick for Tom Brady!
STAT OF THE WEEK
Cooper Rush's to Amari Cooper on Sunday night was the first TD pass in NFL history where the QB's first name matches the last name of the pass catcher.
The Cowboys are also the first team to do the reverse (QB's last name matches the receiver's first name): In Week 11 of 2020, Andy Dalton threw a TD pass to Dalton Schultz.
Even better, both of these firsts happened against the Vikings in Minnesota.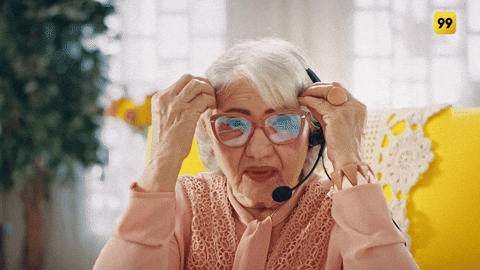 VIDEO OF THE WEEK
Just look at this thing, and try not to watch it without Chris Berman's WHOOP WHOOP WHOOP blasting through your skull.
Exciting stuff. Hope he can make it to Thanksgiving behind the Bears' O-line.
PANTHERS PLAY OF THE WEEK
Here's a clip of Darnold getting knocked into next week: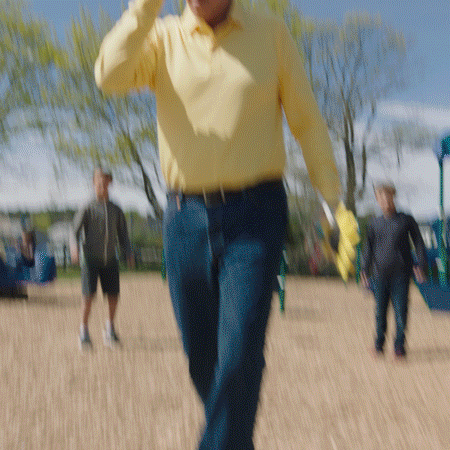 (Here's another angle; the hit was fine, but Darnold's noggin hit the ground hard.)
The Panthers had a great game plan against ATL: run the ball, run it some more, and when HEY DARNOLD drops back to pass, make him run it, too. Can't get sacked or picked off if you don't throw the ball!
Of course, the Panthers coaching staff isn't that smart. They split the carries between three perfectly serviceable running backs, so there was absolutely no reason to have Darnold take it around the end and risk getting lit up, which is exactly what a frustrated ATL D did to him.
In any case, his concussion is a kind of football karma because Darnold is the King of the Hospital Ball. Here's HEY DARNOLD leading Robby Anderson into a vicious hit against ATL:
(Click here for a longer version with multiple angles; at 0:34 you see Robby's soul leave his body.) Anderson's lucky he didn't get broken in half.
Oh, and here's DJ Moore getting rocked against Philadelphia. Carolina WRs are taking a lot of crap for dropping balls, but some of those drops have been business decisions. Can't say I blame them because who wants to work for HEY DARNOLD PLC LTD INC.
POWER RANKINGS
Via CBS Sports this week:
1. Packers (2 last week)
2. Rams (3)
3. Bills (6)
4. Cardinals (1)
5. Titans (8)
Guess what? No Ravens in the top 5 here! (They're ninth.)
Biggest gainer: Saints (+6 to 6)
Biggest loser: Chargers (-5 to 15)
PLAYOFF WATCH
Division leaders and wild cards, more or less:
AFC division leaders: Bills, Ravens, Titans, Raiders
AFC wild cards: Bengals (5-3); Steelers (4-3), Chargers (4-3)
NFC division leaders: Cowboys, Packers, Bucs, Cards/Rams
NFC wild cards: Cards/Rams (both are 7-1), Saints (5-2), PANTHERS CAN YOU BELIEVE IT?! (4-4)
WEEK 9 SCHEDULE
Thursday night: Jets at Colts (Fox, NFL, Amazon)
Sunday early: Falcons at Saints, Broncos at Cowboys, Patriots at Panthers (THE CANCELED CAM NEWTON REVENGE GAME), Vikings at Ravens, *Browns at Bengals*, Bills at Jaguars (THE JOSH ALLEN BOWL), Texans at Dolphins (OH LORD WHY), Raiders at Giants
Sunday late: Chargers at Eagles, *Packers at Chiefs* (GOTW plus a possible BORTLES sighting), Cardinals at 49ers
Sunday night: *Titans at Rams* (NBC, but way less interesting without Derrick Henry)
Monday night: Bears at Steelers (ESPN; no ManningCast)
Off: Lions, Seahawks, Buccaneers, Footballers
BEST OUT OF CONTEXT PANEL FROM 'THE DRAW PLAY'
I'm a Collinsworth stan, but I laughed at this one. But it's not as funny as Brady's pick 6. Let's watch it again!
Great stuff. Have a good week, y'all.
edited for typo in opening paragraph