Here we are again. It's the last quarter of 2021 and the final thread of the year. As we close out 2020 (er, 2021, does time even matter any more?) let's all take a moment and reflect on what a strange two years it's been. It's also remarkable we got new games and consoles at all.
For those new to the Pile of Shame, we have monthly threads until October and that thread goes for the rest of the year. It used to be due to the influx of new games, a lot of folks would be drawn to the new games and the pile would to a backseat. As release schedules have changed over the last 14(!) years, it's a way for me to take a bit of a break.
Some housekeeping notes.
If you're interested, trueheart78, has the 12 month 2021 pile plan thread over here.
A quick reminder, in order to be considered "Pile of Shame" the game needs to be at least three months old. Otherwise, it's just a new game you haven't gotten to playing yet.
Also, if you are curious about some of the previous threads, Picks of the Pile, etc... Please go here and check out the spreadsheet I setup.
Let's get on to the games!
The Year End Pick of the Pile is


Marvel's Spider-Man: Miles Morales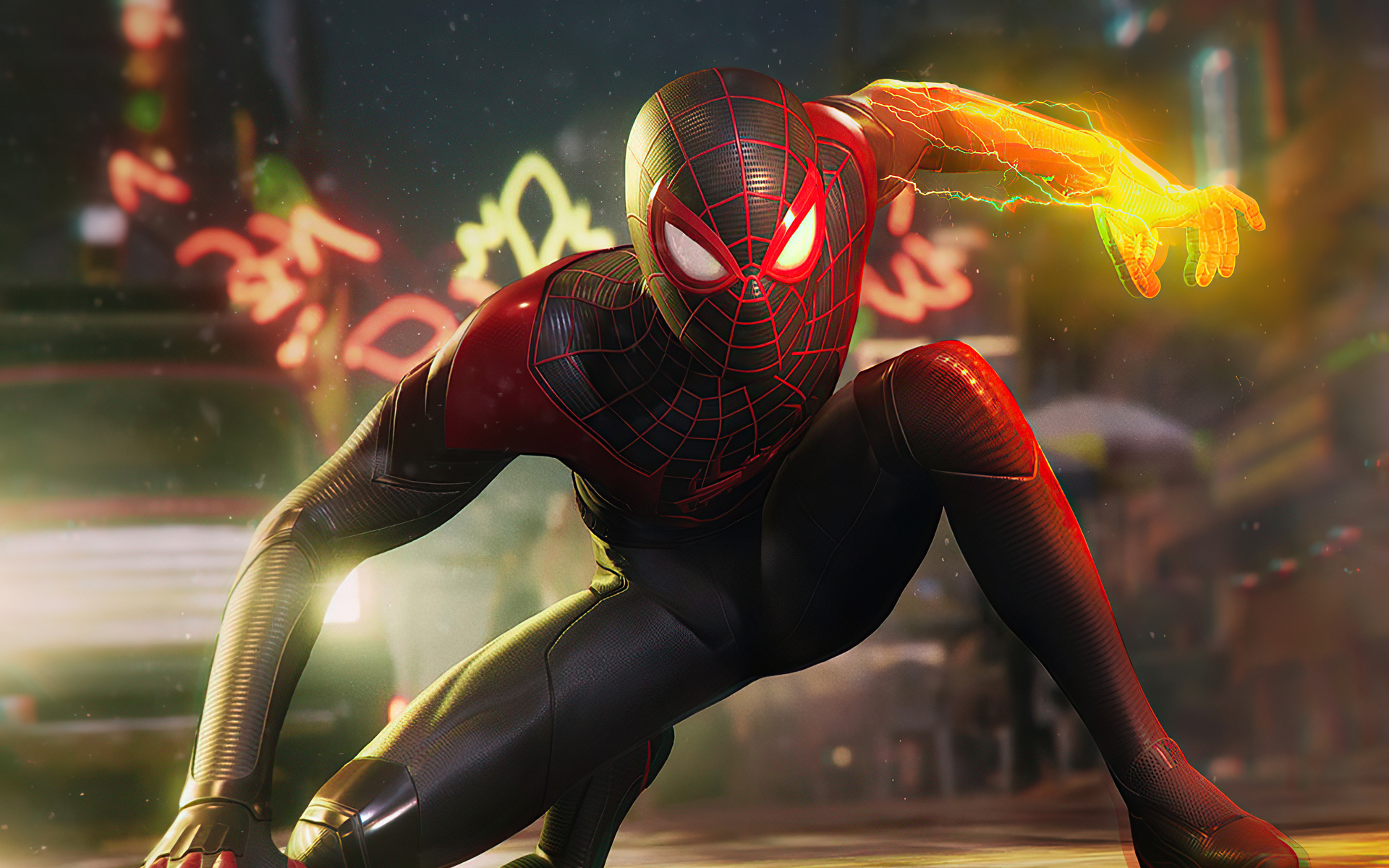 "In the latest adventure in the Marvel's Spider-Man universe, teenager Miles Morales is adjusting to his new home while following in the footsteps of his mentor, Peter Parker, as a new Spider-Man. But when a fierce power struggle threatens to destroy his new home, the aspiring hero realizes that with great power, there must also come great responsibility. To save all of Marvel's New York, Miles must take up the mantle of Spider-Man and own it." (Official Site)
Multi-Platform
A Plague Tale: Innocence - Stele
Adventure Time: Secret of the Nameless Kingdom - brokenclavicle
Alan Wake - iaintgotnopants
Assassin's Creed: Black Flag - Stele, bobbywatson
Assassin's Creed Valhalla - jdzappa
Beneath a Steel Sky - AUs_TBirD
Burly Men at Sea - honeycut1
Carto - charlemagne,Eleima, benign1
Child of Light - Stele
Command & Conquer: Red Alert 3 – Uprising - AUs_TBirD
Darksiders II - brokenclavicle
Dead Space 2 - AUs_TBirD, iaintgotnopants
Death's Door - mrtomaytohead
Eastshade - Forlorn Hope
Far Cry 3 - AUs_TBirD
Final Fantasy 7 Remake - Malkroth
Frost Punk: The Last Autumn - jdzappa
Ghost of Tsushima - charlemagne
Half-Minute Hero - LastSurprise
Hob - Eleima
Horizon Zero Dawn - mrtomaytohead
The House in Fata Morgana - Forlorn Hope
Indivisible - Malkroth
Kena : Bridge of Spirits - Hemi
Lego City Undercover - AUs_TBirD
Little Nightmares - iaintgotnopants
Marvel's Avengers - Hemi
Marvel's Spider-Man - honeycut1
Marvel's Spider-Man: Miles Morales - honeycut1, Hemi
Mass Effect 3 - Eleima
The Messenger - brokenclavicle
Metroid Prime - Forlorn Hope
Monster Hunter Stories - brokenclavicle
Metroid: Zero Mission - benign1
New Super Mario Bros. U Deluxe - bobbywatson
NieR Replicant ver.1.22474487139... - Forlorn Hope
Ori and the Will of the Wisps - mrtomaytohead
Outer Wilds - Stele
Outer Wilds - Echoes of the Eye - Eleima
The Outer Worlds - jdzappa
Panzer Dragoon Remake - AUs_TBirD
Persona 4 Golden - brokenclavicle
Prey - iaintgotnopants
Quake Remastered - AUs_TBirD
Quake: Dimension of the Machine - AUs_TBirD
Quake64 - AUs_TBirD
Resident Evil HD Remaster - Forlorn Hope
Samorost - AUs_TBirD
Samorost 2 - AUs_TBirD
The Sexy Brutale - Eleima
Silent Hill 2 - AUs_TBirD
Skyrim - jdzappa
Super Mario Galaxy - bobbywatson
Titanfall 2 - AUs_TBirD
The Touryst - brokenclavicle
Trails in the Sky: SC - JohnKillo
Transformers: Devastation - AUs_TBirD
Two Point Hospital - Eleima
Unavowed - Eleima
VA-11 Hall-A: Cyberpunk Bartender Action - AUs_TBirD, Eleima, benign1
The Wolf Among Us - honeycut1
Yakuza Kiwami - Forlorn Hope
Ys VIII - Lacrimosa of Dana - bobbywatson, LastSurprise, Malkroth
PC
Cthulhu Saves the World - LastSurprise
Cyrano - Eleima
Endless Space 2 - jdzappa
Guild Wars 2: Living Story 2 - jdzappa
Guild Wars 2: Heart of Thorns - jdzappa
Half-Life: Alyx - Forlorn Hope
King's Bounty: the Legend - LastSurprise
Pony Island - AUs_TBirD
Playstation 5
Returnal - charlemagne
Playstation 4
Wattam - brokenclavicle
Playstation 2
Shadow Hearts - AUs_TBirD
Nintendo Switch
Bowser's Fury - AUs_TBirD
Fire Emblem Three Houses - LastSurprise
Golf Story - Stele
Hyrule Warriors: Age of Calamity - Forlorn Hope
Monster Hunter Rise - Malkroth
New Pokemon Snap - Forlorn Hope
Super Mario 3D World - iaintgotnopants
Nintendo 3DS
Metroid Samus Returns - brokenclavicle, benign1
Puzzle & Dragons Super Mario Bros. Edition - brokenclavicle
Theatrhythm Final Fantasy - brokenclavicle
Nintendo Super Famicom
Tengai Makyou Zero - brokenclavicle
Sega Saturn
Shining Force III Scenario 1 - brokenclavicle