VA-11 Hall-A: Cyberpunk Bartender Action (2016)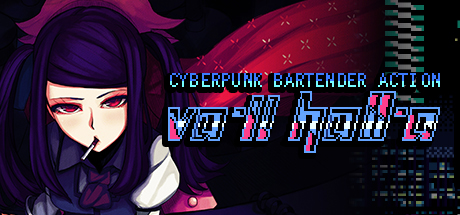 An indie bartender simulation with visual novel elements, developed by Venezuelan studio Sukeban Games and published by Ysbryd Games, Va11halla has you embody the eponymous bartender in a small bar in a dystopian downtown. The nonlinear plot is influenced by the drinks you make and characters' reactions to them!
You can find the game's official website here, usual spoiler warning apply. How Long to Beat estimates about 11 hours to completion. Available platforms are Microsoft Windows, macOS, Linux, PlayStation Vita, Nintendo Switch, PlayStation 4.
The main thread is over that way. We'll be playing VA-11 Hall-A: Cyberpunk Bartender Action in September 2021, with an extra month for stragglers (yours truly included).