Heaven's Vault (2019)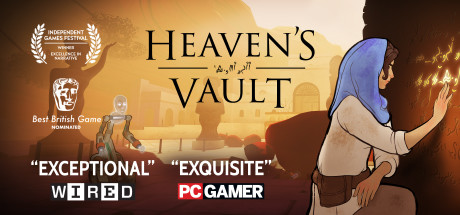 Developed and published by Inkle (known for the Sorcery! games and their delightful spin on 80 Days), Heaven's Vault is an archaeological science-fiction adventure game. Playing as Aliya and accompanied by robot Six, you set out for the moons of the Nebula, searching for a missing roboticist. As you travel from world to world, decipher and learn the hieroglyphic language of the Ancients. Received favorably, the game was praised for its non-linear approach, narrative storytelling and impactful choices.
You can find the game's official website here, usual spoiler warning apply. How Long to Beat estimates about 16 hours to completion. Available platforms are PlayStation 4, Windows, and Switch.
The main thread is over that way. We'll be playing Heaven's Vault in July 2021, with an extra month should you require it.