Forgotton Anne (2018)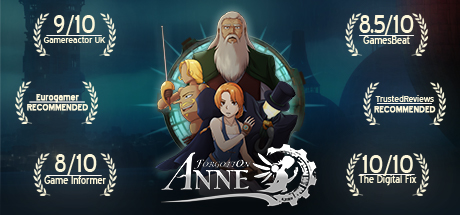 Developed by ThroughLine Games and published by Square Enix Collective, Forgotton Anne is a cross between platformer and adventure game with a beautiful hand-drawn anime aesthetic style and a delightful orchestral score. The game takes place in the Forgotten Lands, a magical parallel universe where lost objects are given life again, hoping one day that they might be remembered again and returned to the real world. Playing as Anne, an Enforcer who keeps order in the Forgotten Lands, you set out to extinguish a rebellion that could prevent her master, Bonku, and herself from returning to the human world.
You can find the game's official website here, usual spoiler warning apply. How Long to Beat estimates about 8 hours to completion. Available platforms are macOS, Windows, PlayStation 4, Xbox One, Switch, iOS, Android.
The main thread is over that way. We'll be playing Forgotton Anne in June 2021, with an extra month should you require it.