Whispers of a Machine (2018)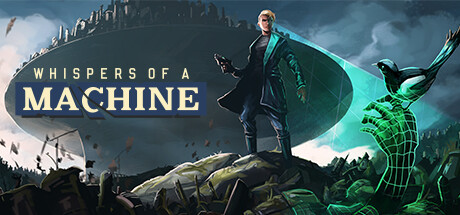 From the creators of Kathy Rain, this sci-fi Nordic Noir game tells the story of Vera, a cybernetically augmented detective in a post-AI world, as she investigates a string of murders and unravels a dark conflict over forbidden technology. These brutal killings obscure a sinister truth, as Vera soon finds ties to a group of fanatics committed to creating an AI superintelligence, something which has been outlawed for nearly a century.
You can find the game's official website here, usual spoiler warning apply. How Long to Beat estimates about 8 hours to completion. Available platforms are Android, iOS, Mac and PC.
The main thread is over that way. We'll be playing Whispers of a Machine in April 2021, with an extra month should you require it.