Week 16 was delightfully bananas, especially if you're a Fins Fan (FitzMagic FTW) but less so if you root for the Browns or Colts. As much as I hate the Saints, I have to give it up to Alvin Kamara, whose six rushing TDs
tied a 91-year-old record set by this guy. ("This guy" -- aka Ernie Nevers -- scored 40 points to Kamara's 36 because he kicked four extra points). Even better, the final score in the Saints game was a Scorigami.
Speaking of fans, fans suck. I am long on record as hating most Panther Fans because a not-so-insignificant portion of those morons wanted Derek Anderson or Will Grier or any number of other backups to start in place of Cam because, you know, reasons. And before Sunday's game, a Twitter poll started by a columnist at the Charlotte paper asked Panther Fan if he wanted Carolina to beat Washington on Sunday. Seventy-five percent said they wanted an L as a belated Xmas present.
Think about this for a second. I never want my team to lose, and neither do the players on the field. (Except for the Lions; those dudes tanked against Carolina to get Fat Patricia out of there and guess what it worked.) But Panther Fan wanted his team not only to lose but to lose to one of the worst sports franchises on this and every other planet. The Football Team owner is a Grade A [email protected]. The minority owners are in open revolt. The QB who started Sunday's game might never throw another NFL pass. (Yeah, I heard the Panthers might be kicking the tires on him. That just reinforces the notion that Matt Rhule ain't as smart as he thinks he is.) I and much of the South grew up in the shadow (and media market) of this horrible organization and its abhorrent former nickname, and I hate this team with every fiber of my being. (Sorry, Ron Rivera, but you knew this going in.)
But Panthers Fan? HeY a LoSs WiLl hElP ouR DRafT poSItIon BeCauSe we NeEd a Qb!1!!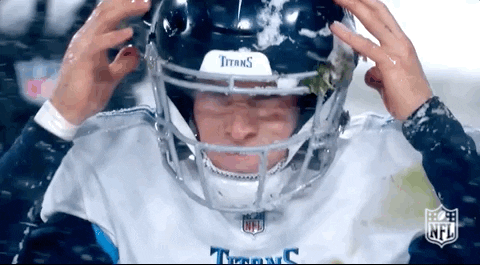 Going into Sunday, Carolina was looking at a top 5 pick, maybe No. 4 -- a prime spot to pick up a QB not named Evor-Tray Awrence-Lay, a guy who probably played only a handful of games in a weird season where Cincinnati, Indiana and something called Coastal Carolina are top 10 teams. In other words, you're going to put the future of the franchise in the hands of a guy who hasn't played much college ball. You know, someone potentially like this guy, who started for just one season in college: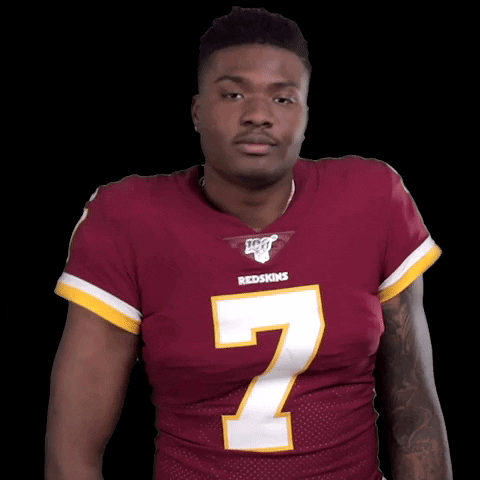 So who might you get with a top 5 pick? Here are some QBs who were picked between first and fifth overall since 2000:
Peyton and Eli Manning, John Elway, Philip Rivers, Andrew Luck, Alex Smith, Matt Ryan, Cam Newton, Baker Mayfield, Jared Goff, Matthew "Matt" Stafford, Certis Wentz, Sam Darnold, Mitchell "Mitch" Trubisky, Jameis Winston, Marcus Mariota, BORTLES, RG3, Sam Bradford, Mark Sanchez, JaMarcus Russell (first overall!), Vince Young, Carson Palmer, David "Mittens" Carr, Joey Harrington and Mike Vick.
And here are some QBs picked outside the Top 5:
Patrick Mahomes (10th overall), Aaron Rodgers (24th), Russell Wilson (3rd round), Ben Roethlisberger (11th), Justin Herbert (sixth), Josh Allen (7th), Deshaun Watson (12th), Dak Prescott (4th round), Jimmy G (5th round), BDN (3rd round), Kirk Cousins (4th round), Brett Favre (2nd round), Dan Marino (27th), Lamar Jackson (32nd) and Tom Brady (6th round, according to rumor and legend).
I'll admit: There are a ton of terrible and/or anonymous QBs picked outside the top 5, and there are quite a few Top 5 guys who have had great careers. My point is that a top 5 QB pick doesn't guarantee success. Moreover, a bad top 5 QB pick can ruin a franchise.
The Panthers, meanwhile, have the No. 9 pick as of now in next year's draft. I wonder if any team at any time has gotten a great player with the ninth overall pick. Hmmm.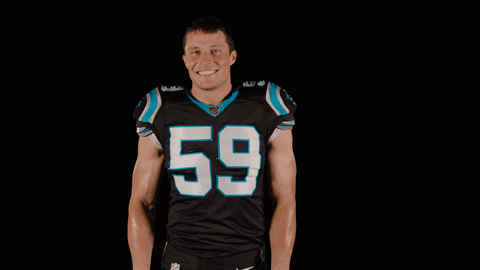 Let me think about it and get back to you.
THE STANDINGS
(with percentages from 538)
AFC
Who's in: Bills (AFC East), Steelers (AFC North), Chiefs (AFC West, first-round bye);
Contenders: Titans (95 percent of making the playoffs), Ravens (92 percent), Colts (83 percent), Dolphins (69 percent), Browns (61 perent)
Up for grabs: AFC South and three wild card spots
NFC
Who's in: Packers (NFC North), Saints (NFC South), Seahawks (NFC West), Bucs (wild card and first playoff appearance since 2007; the Bucs haven't won a playoff game since the 2002 Super Bowl);
Contenders: Rams (81 percent), Bears (63 percent), Cardinals (55 percent), WFT (52 percent), Cowboys (26 percent), Giants (22 percent)
Up for grabs: NFC East and two wild card spots
WEEK 17 SCHEDULE
(with your coverage maps)
All games are Sunday this week, and I've listed them in order of (a) time and (b) significance. The playoff scenarios below are my best interpretation of this right here.
The early games will be bonkers because there are THREE win-and-you're-in games in the AFC (Browns, Ravens, Dolphins). The late games, meanwhile, decide most of the NFC playoff teams.
Strap in, boys and girls. Sunday could be epic.
Sunday early
Steelers at Browns
... Browns get a playoff spot IF they win OR Colts lose
Ravens at Bengals
... Ravens get playoff spot IF they win OR Browns or Colts lose
Dolphins at Bills
... Dolphins make the playoffs IF they win OR if Ravens, Browns or Colts lose
Cowboys at Giants
... winner of this game wins NFC East ONLY IF the Football Team loses the Sunday night game
Falcons at Buccaneers
Jets at Patriots
Vikings at Lions
Sunday late
Packers at Bears
... Packers get first-round bye IF they win OR if Seahawks lose
... Bears make the playoffs IF they win OR if Cardinals lose
Cardinals at Rams
... Rams make the playoffs IF they win OR Bears lose
... Cardinals sneak into the playoffs IF they win
Jaguars at Colts
... Colts get into the playoffs IF they win AND Ravens or Browns or Dolphins lose
... Colts win AFC South IF they win AND Titans lose
Titans at Texans
... Titans win AFC South IF they win OR if Colts lose
... Titans make the playoffs IF Ravens or Dolphins lose
Seahawks at 49ers
... Seahawks get first-round bye IF they win AND Packers lose AND Saints lose
Saints at Panthers
... Saints get first-round bye IF they win AND Packers lose AND Seahawks win
Raiders at Broncos
Chargers at Chiefs
Sunday night
Football Team at Eagles
... If Washington wins, the NFC East is theirs, kind of like that stuffed animal teeming with lice that my kids brought home from a festival that one time. But hey, it's a stuffed animal, er, early playoff exit.
PS: Four teams could break some pretty long playoff droughts (source). The Browns haven't been since 2002. You've also got WFT (2015) and the Cards (also 2015).