I have a confession: I don't really get Matthew "Matt" Stafford.
I mean, I get that he's a big-armed veteran QB, someone who has been in the league 12 years with the same team, someone who has thrown for more than 44,000 yards (17th all time), someone who probably will end his career among the top 10 QBs in yardage, passing TDs and maybe completions, too. He holds a few NFL records, including most throws in one season (a lord-almighty 727) and got to 20K, 30K and 40K passing yards faster than anyone else.
But I don't get why people think Stafford is a good QB.
He has never won a division title.
He has never won a playoff game.
He got shut out by the daggone Panthers before Thanksgiving. Shut out! By the Panthers! Whose defense features at most six NFL-quality starters! And then his coach and GM got fired a week later.
The kicker: For five of those seasons Stafford was throwing to Calvin Damn Johnson, who's probably (Legion?) going to the HoF some day.
I have been pondering Stafford since Drew Magary devoted the lede of last week's Jambaroo to defending Stafford as a good QB, a cool guy and someone who "has rarely, if ever, done anything hate-able on or off the field."
NFL Watchers seem to think Stafford will be a free agent after 2020. After 12 years, the Lions seem ready to divorce themselves from their 32-yr-old Face of the Franchise (can you name another Lion?) and take a flamethrower to the team to rid it of the Matt Patricia stench. He seems likely to join the Andy Dalton-Joe Flacco club — guys who were QB1 with a team for a good long while and are just now A Guy hoping to get some backup reps.
If someone can convince me that Stafford is more than just A Guy, please go ahead. But he plays for the Lions, and, like death and taxes, there are just some things even the best of 'em can't overcome.
WEEK 13
Man, what a weird, wild week.
The Steelers finally lost.
You heard me.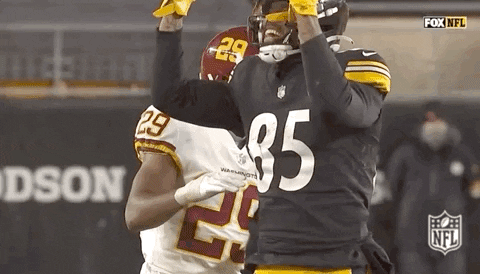 The Raiders needed a walk-off heave from the Lovely and Talented Derek Carr to beat the Jets of all teams: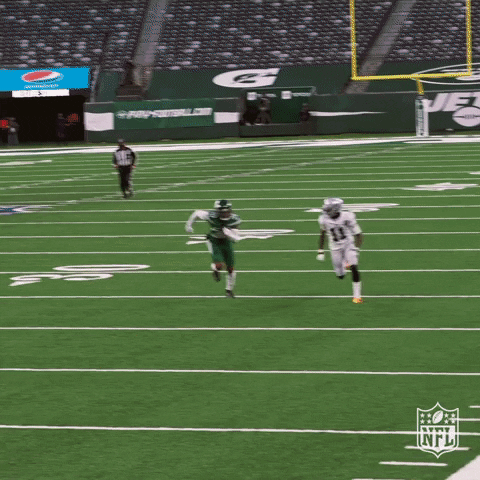 This dude looked like an MVP even if he is kinda goofy: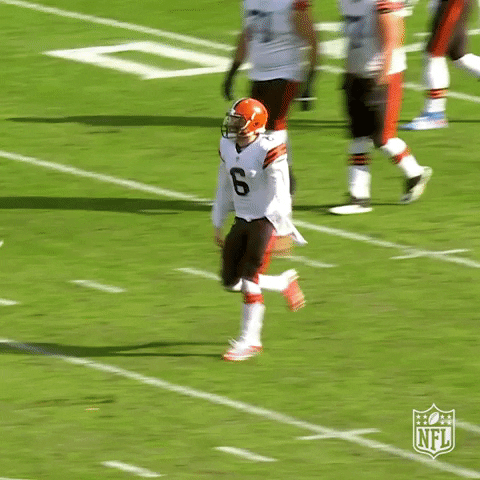 The Giants (a) beat the Seahawks, who we used to think were good, and (b) won their fifth (!) straight and now lead the NFC Eeek.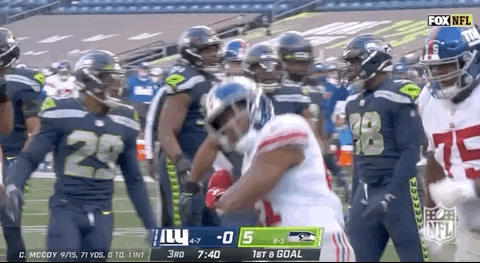 And Cam had only 24 more passing yards than the Patriots had points (45). Still, tho: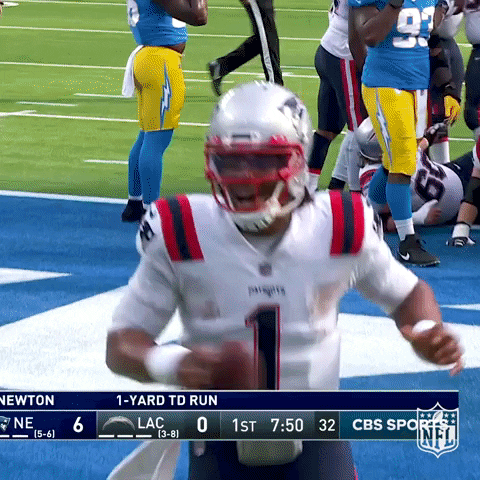 Anyway, Week 13 was bonkers.
WEEK 14 SCHEDULE
(with coverage maps)
A lot of compelling and watchable games this week except in the Sunday afternoon slot.
Thursday: Patriots at Rams. Yes!
Sunday early: The best of a good bunch are Vikings-Bucs, Cards-Giants and Chiefs-Dolphins. And then there are not-so-interesting matchups — Titans-Jaguars, Texans-Bears, Broncos-Panthers and the Andy Dalton Memorial Bowl (Cowboys-Bengals)
Sunday late: Jets-Seahawks, Colts-Raiders, Washington-Niners, Saints-Eagles, Falcons-Chargers, Packers-Lions. I'm getting Saints-Eagles in my market. Hard pass (which is unlike a Taysom Hill pass, which is soft and wobbly)
Sunday night: Steelers-Bills. Yes!
Monday: Ravens-Browns. Also yes!