It's Thanksgiving week, so let's dig in.
...
...
...
Yeah, I got nothing except WHAT IN THE HELL IS THIS?!
Anyway, I know everyone has lots to be thankful for this year. Among them: that we have football to watch and that we've survived the Covid so far, not necessarily in that order.
Me? I'm thankful for this group of knuckleheads that can come together on this message board and talk about football.
Group hug? Group hug.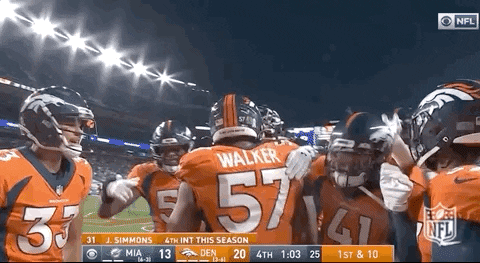 OK, then. Moving along ...
LEGION WILL HAVE THOUGHTS ON THIS
The Pro Football HoF came out today with its 25 modern-era semifinalists for its 2021 class. Here's the list.
This NFL.com writer ranks them: Peyton Manning, Calvin Johnson, Charles Woodson, Patrick Willis and Jared Allen (who was briefly a Panther!) are his top 5. Four of those guys (all but Willis) are first-time semifinalists.
STAT OF THE WEEK NO. 1
Dak Prescott threw for 1,856 yards in five games this season before his right foot was torn from his leg. In 10 games, Baker Mayfield has six fewer passing yards.
STAT OF THE WEEK NO. 2*
Until Dallas QB Andy Dalton threw a (game-winning!) TD pass to TE Dalton Schultz, there had never been an NFL TD pass where the last name of one guy is the same as the first name of the other guy.
* I think I heard this correctly; I mean, I guess it's possible that Baker Mayfield once threw a TD pass to Dusty Baker. (Mayfield, as you know, isn't very accurate, and that Dusty Baker manages a team in a whole different sport. That's the joke!)
STAT OF THE WEEK NO. 3
If DC wins Thursday, they'll be in first in the NFC East. If the Giants wins Sunday, they'll move into first. And if the Eagles win Monday night, yep, you guessed it, they'll lead the division. (source)
WEEK 12 SCHEDULE
(with coverage maps)
Lots of football, but none of it's all that great, which is an apt T-giving dinner metaphor:
Thursday: Texans-Lions, WFT/WTF-Cowboys, Ravens-Steelers
... anyone old enough to remember when DC and Dallas were arch rivals? Now it's a Skip It except for the lulz. Texans-Lions is another hard pass. Ravens-Steelers is the best of this bad bunch (and it should be really interesting, assuming the Covid doesn't run through the entire Ravens roster by then).
Sunday early: Fins-Jets, Cards-Pats, Panthers-Vikings, Browns-Jags, **Titans-Colts**, Giants-Bengals, Chargers-Bills, Raiders-FaLOLYOUCANTSTOPTAYSOMHILLcons
... one compelling game; see if you can figure out which one
Sunday late: Niners-Rams, Saints-Broncos, **Chiefs-Bucs**
Sunday night: Bears-Packers. Eh.
Monday: 'Hawks-Eagles. Meh. Marvel at Russ, laugh at Wentz, who leads the NFL in INTs, sacks and fumbles