HEY EVERYBODY IT'S WEEK 9 OF THE NFL SEASON!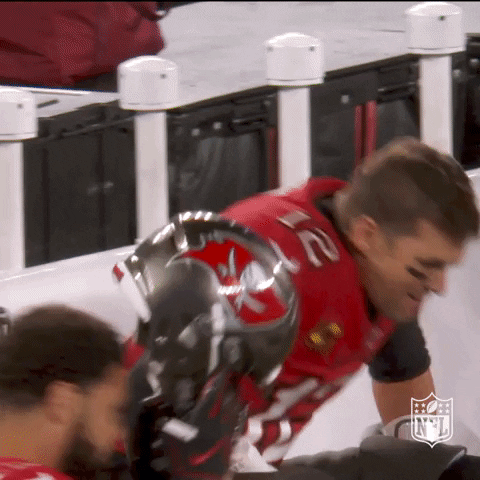 But you know what? I don't have much for y'all this week.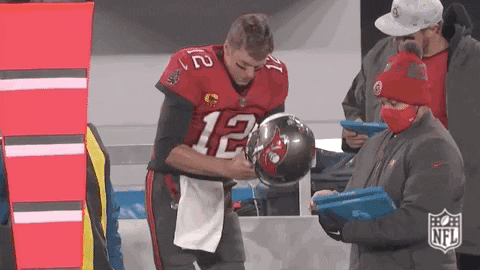 OK! OK! Geez, Tom. Settle down. I got something.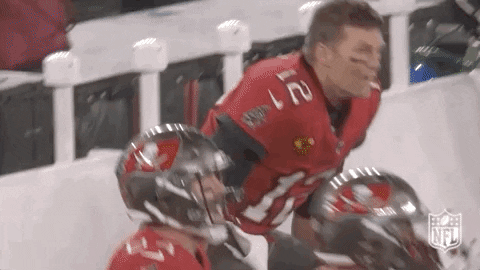 Back in the Week 8 thread, some dummy said something along the lines that the Carson Wentz (North Dakota State)-Ben DiNucci (James Madison) QB match-up the other night was the first time in a while that I-AA QB alums had played each other.
That prompted a #WellActually from someone who knows things about the NFL, someone who should probably be producing this weekly write-up instead of the Gase-esque collection of keystrokes it has become.
That prompted my brain to ponder this question: Which conference has the most starting QBs in the league.
According to this, it's the ACC, which leads by a half a point over the Pac 10 and SEC (and no the "half" isn't a crack on Russell Wilson's height).
ACC (6.5) -- Matt Ryan, Lamar Jackson, Teddy Bridgewater, Deshaun Watson, Philip Rivers, Daniel Jones, Russell Wilson (half credit*)
Pac 12 (6) -- Nick Foles, Aaron Rodgers, Gardner Minshew, Justin Herbert, Jared Goff, Sam Darnold
SEC (6) -- Joe Burrow, Drew Lock, Matthew Stafford, Tua Tagovailoa, Cam Newton, Ryan Tannehill
Big Ten (3**) -- Kirk Cousins, Russell Wilson (half credit bc Wisconsin), Tom Brady, Drew Brees (half credit bc he's a noodle-armed midget)
Big 12 (3) -- Kyler Murray, Baker Mayfield, Patrick Mahomes
Mountain West (2) -- Josh Allen, Derek Carr
MAC (1) -- Ben Roethlisberger
AAC (1) -- Kyle Allen
If you want to update the list for probable Week 9 starters, Nick Mullens (Southern Miss) would be the only current Conference USA starter. Former Mr. Texas football (and former Panthers' third-stringer) Garrett Gilbert (SMU) would make Kyle Allen the best AAC starter in the NFL. And someone named Jake Luton (Oregon State) is apparently going to start for the Jags.
* I counted Russell Wilson at both NC State and Wisconsin because he was a star at both schools unlike, say, Cam Newton and Kyler Murray. And I reluctantly counted Kyle Allen, who hasn't starred at anyplace he has ever played.
** Technically 3.5 if you believe Brees is a full-sized human, which I don't. He's really a 0.4 bc he's sharing snaps with Taysom Hill.
The I-AA (aka FCS) division had 3 starters last week: DiNucci, Wentz and Jimmy G. This week, though, it looks like it'll be down to one because Jimmy G is dying of an ankle sprain and/or Covid and DiNucci might as well have died because he was truly terrible.
Some other small-college QBs you might have heard of:
Kurt Warner (Northern Iowa)
Steve McNair (RIP) (Alcorn State)
Tony Romo (Eastern Illinois)
Joe Flacco (Delaware)
Rich Gannon (also Delaware; he played us in college and destroyed us)
Ryan Fitzpatrick (Yale's archrival)
Ron Jaworski (Youngstown State)
Phil Simms (Morehead State)
Doug Williams (Grambling, which weirdly enough was D1 for one year -- Williams' senior season -- after moving up from D2 the year before and moving to I-AA the next season)
Ken Anderson (D3 Augustana College
Ken O'Brien (D2 Cal-Davis D2)
So it that it?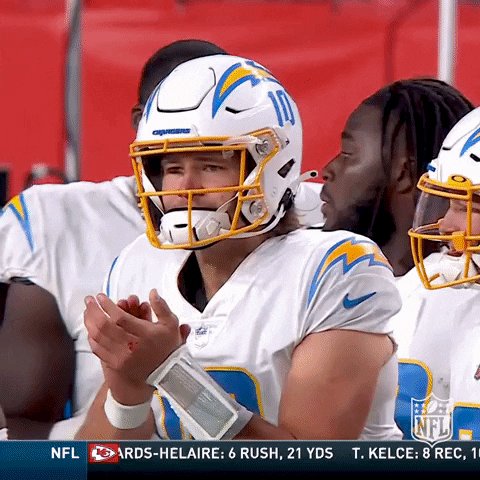 OK! Moving on ...
WEEK 9 SCHEDULE
(Your coverage maps)
Thursday: Packers at Niners.
... This looked pretty good until the Niners announced they'll only be able to field 18 players.
Sunday early: Bears-Titans, Ravens-Colts, Bears-Titans and Seahawks-Bills all look pretty good! Giants-DC and Texans-Jags are not good at all!
Sunday late: The whole nation is getting Steelers-Cowboys. The only folks getting the other late game (Fins-Cards) are Arizona and south Florida, which is also getting a tropical storm this weekend.
Sunday night: Saints-Bucs play in the Brees-Brady Geezer Bowl brought to you by Rascal Scooter, Reacher Grabber, Jitterbug Phones, AOL and The Wow! Computer. The two starters are a combined 84 years old.
Monday: Patriots-Jets.
... Boy, that's ... no words, man. No words.