Loom (1990)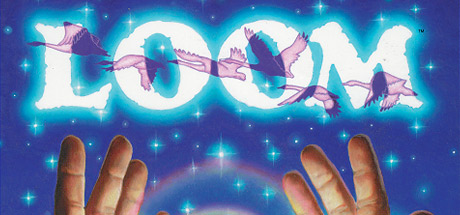 You won't find any of Lucasarts' trademark humor here (or very little of it). Loom tells a complex story of Bobbin Threadbare, on a quest to discover who his mother is and why his people are vanishing, one by one. To guide him on his quest, the Elders' distaff allow him to perform some sort of magic using musical notes. Firmly rooted in the music of Tchaikovsky's Swan Lake, the game is actually preceded by a 30-minute audio drama (it isn't required to play the game, though).
You can find the wikipedia page here, usual spoiler warning apply. How Long to Beat estimates about 3 hours to completion. Available platforms are MS-DOS, Amiga, Atari ST, Mac OS, FM Towns, and TurboGrafx-CD. (runs off to Google "TurboGrafx-CD")
You can find hints over at the Universal Hint System. Or just ask here!
The main thread is right this way. We'll be playing Loom in November 2020, with an extra month for wiggle room.