Welcome to the end of the year thread. This may be a product of a bygone era, but Oct-Dec used to have a ton of new releases and the pile would take a backseat to the new hotness. This year we've got like 4-5 new games across two new console releases.
Anyway, load up the list as this one goes until the end of the year.
Some housekeeping notes.
If you're interested, m0nk3yboy, has the 12 month 2020 pile plan thread over here.
A quick reminder, in order to be considered "Pile of Shame" the game needs to be at least three months old. Otherwise, it's just a new game you haven't gotten to playing yet.
Also, if you are curious about some of the previous threads, Picks of the Pile, etc... Please go here and check out the spreadsheet I setup.
Let's get on to the games!
In keeping with the theme of the year
The 2020 Honorary Dumpster Fire Award goes to Cyberpunk 2077...
I kid, i kid...
The 2020 Pick of the Pile is


Marvel's Spider-Man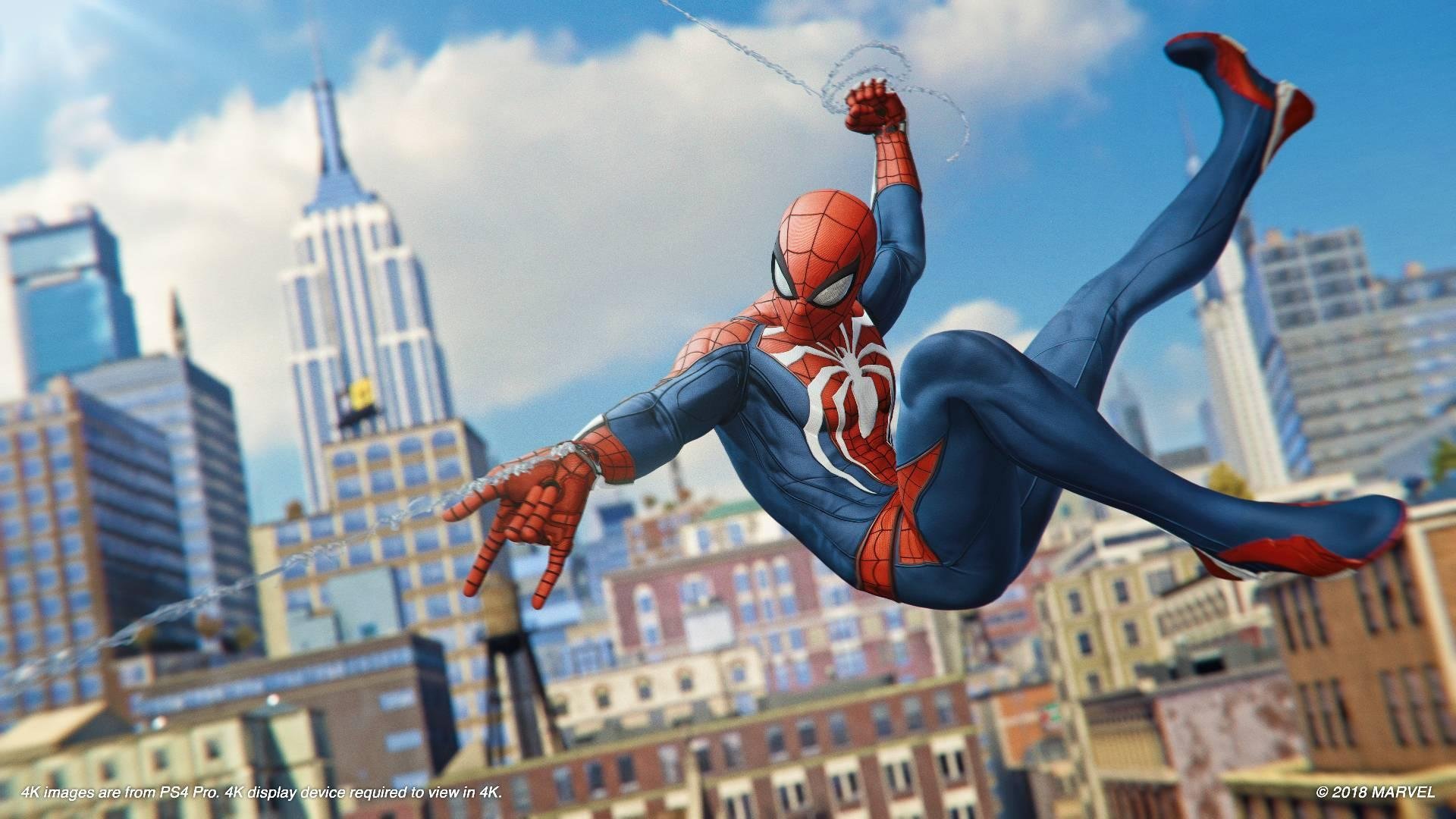 "Sony Interactive Entertainment, Insomniac Games, and Marvel have teamed up to create an authentic Spider-Man adventure. This isn't the Spider-Man you've met or ever seen before. This is an experienced Peter Parker who's more masterful at fighting big crime in Marvel's New York. At the same time, he's struggling to balance his chaotic personal life and career while the fate of millions of New Yorkers rest upon his shoulders." (Official Site)
Multi-Platform
1979 Revolution: Black Friday - AUs_TBirD
Adventure Time: Secret of the Nameless Kingdom - brokenclavicle
Alan Wake - Forlorn Hope
Assassin's Creed Liberation - bobbywatson
Assassin's Creed: Odyssey - Stele
Assassin's Creed: Origins - Forlorn Hope, jdzappa
Assassin's Creed Revelations - bobbywatson
The Awesome Adventures of Captain Spirit - AUs_TBirD
The Banner Saga - brokenclavicle, Godzilla Blitz
Batman: Arkham Origins - Stele
Blackwell Deception - Eleima
Bug Fables: The Everlasting Sapling - Forlorn Hope
Dishonored - jdzappa
Far Cry 2 - AUs_TBirD
Goetia - Eleima
Hades - Stele, Eleima
Hob - bobbywatson
Last Day in June - Eleima
The Legend of Heroes: Trails of Cold Steel II - bobbywatson, brokenclavicle, Malkroth
The Legend of Heroes: Trails in the Sky SC - JohnKillo
The Legend of Heroes: Trails From Zero - bobbywatson
Life is Strange: Before the Storm - AUs_TBirD
Little Nightmares - Forlorn Hope
Loom - AUs_TBirD
The Mark of Kri - brokenclavicle
Mass Effect 2 - AUs_TBirD
The Messenger - brokenclavicle
Middle-Earth: Shadow of War - Eleima
Ori and the Will of the Wisps - charlemagne
Overcooked! - Forlorn Hope
Psychonauts in the Rhombus of Ruin - AUs_TBirD
Rebel Galaxy Outlaw - Stele
Remember Me - AUs_TBirD
Resident Evil HD remaster - Forlorn Hope
The Secret of Monkey Island Special Edition - brokenclavicle, Eleima
The Sexy Brutale - Eleima
Silent Hill 2 - AUs_TBirD
Star Wars Jedi: Fallen Order - Hemi
Tacoma - jdzappa
Vampyr - brokenclavicle
Wasteland 2 - AUs_TBirD, brokenclavicle, Godzilla Blitz
Yakuza 0 - Forlorn Hope
Ys The Oath in Felghana - bobbywatson
PC
Endless Space 2 - jdzappa
Loom - Eleima
Reaching for Petals - Eleima
Resonance - Eleima
Sanitarium - AUs_TBirD
Small World - jdzappa
Warhammer 40K: Gladius - jdzappa
World of Warcraft Battle for Azeroth - jdzappa
PS4
Horizon: Zero Dawn - brokenclavicle, Hemi
Marvel's Spider-Man - AUs_TBirD
Marvel's Spider-Man: DLC - Stele
Switch
Ring Fit Adventure - Forlorn Hope, bobbywatson
WiiU
Paper Mario: Color Splash - Forlorn Hope
Star Fox Guard - Forlorn Hope
Star Fox Zero - Forlorn Hope