The Red Strings Club (2018)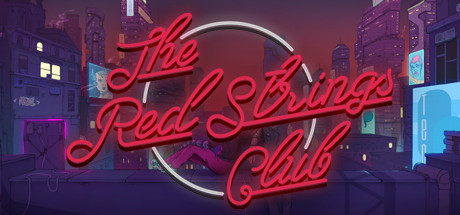 Developped by Deconstructeam and published by Devolver Digital. In this cyberpunk world, devices implanted in humans have become commonplace as a way to alter one's physical features and mental functions. Centered on its three playable, main characters (enhanced human and hacker Brandeis, implantless and club owner Donovan, and android Akara-184), the game offers different gameplay mechanisms. Mix drinks, interrogate people, craft and insert implants. Ultimately, your goal is to infiltrate a large corporation.
You can find the wikipedia page here, usual spoiler warning apply. How Long to Beat estimates about 4 hours to completion. Available on Windows, macOS, Linux, and Nintendo Switch.
The main thread is right this way. We'll be playing The Red Strings Club in August 2020, with an extra month should you require it.