The Walking Dead (2012)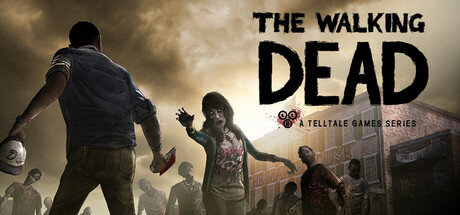 The game that made Telltale really famous. Lee Everett struggles to stay alive in the midst of a zombie apocalypse. As he tries to find shelter, he encounters a girl, Clementine, whose parents left on a trip to Savannah, leaving her with a babysitter who has now turned. He rescues her, and they embark on a quest to find them.
You can find the wikipedia page here, usual spoiler warning apply. How Long to Beat estimates about 10 hours to completion. Available on a truckload platforms: Android, iOS, Kindle Fire HDX, OS X, Linux, Microsoft Windows, Nintendo Switch, Ouya, PlayStation 3, PlayStation 4, PlayStation Vita, Xbox 360, Xbox One!!
You can find the main thread over this way. We'll be playing The Walking Dead in July 2020, with an extra month if need be.