Grim Fandango (1998)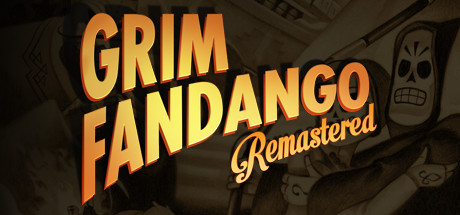 Directed by Tim Schafer, developed and published by LucasArts, Grim Fandango is the first adventure game by LucasArts to use 3D computer graphics overlaid on pre-rendered static backgrounds. Leading to the infamous "tank controls".
Set in the Land of the Dead, where recently departed souls (represented as calaca-like figures) attempt to reach their final destination, this adventure game follows the journey of Manuel Calavera (aka Manny) as he tries to save saintly new arrival Mercedes Colomar (aka Meche) and uncovers a conspiracy bigger than both of them. The game features a gorgeous aesthetic which combines Aztec elements of the afterlife with a film noir style.
You can find the wikipedia page here, the usual spoiler warning applies. How Long to Beat estimates about 15 hours to completion. Available on Windows, Linux, OS X, PlayStation 4, PlayStation Vita, Android, iOS and even the Nintendo Switch!!
You can find the main thread over this way. We'll be playing Grim Fandango through March 2020, with an extra month for stragglers like me.
Banner art by Jonas Åkerlund, Concept Artist at DICE.
If you get stuck, don't hesitate to ask here, or check out the Universal Hint System!
I'm super excited for us to play this gem, and to kick things off, here's my favorite track from the delightful soundtrack by Peter McConnell: