The Curse of Monkey Island (1997)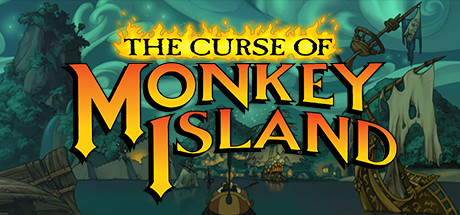 Third time in a row we're playing a pick of mine. Apparently, folks agree it's high time we played a Monkey Island game. Third in the series, this one is actually the first to feature voices. Once again, the bumbling pirate Guybrush Threepwood is chased by the ghost zombie evil pirate LeChuck! And he's wrestling with some relationship issues too, as his beloved, Governor Elaine Marley, has been... well, you'll see, but it's not good! This adventure is packed with puns, and includes monkeys, treasure, peg legs and cannons. Yaaaaar!!!
You can find the wikipedia page here, usual spoiler warning apply. How Long to Beat estimates about 8 hours to completion (but I'm pretty sure I can wrap it up in 3, maybe 4). Available on Microsoft Windows, OS X, and currently 50% off on Steam!
You can find the main thread over this way. We'll be playing The Curse of Monkey Island in December 2019, with an extra month if need be.