Fran Bow (2015)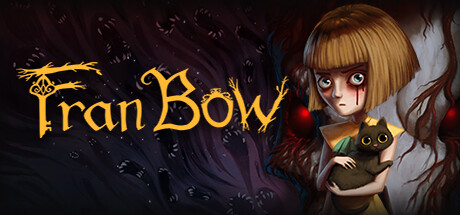 Thank you all for trusting in my pick for this month and going for this suitably Halloween'ish game, Fran Bow. Developed and published by Killmonday Games, this adventure game features a strong gothic horror aesthetic and tells the story of a 10 year old girl struggling with mental illness after witnessing certain violent events.
I'm going to throw another trigger warning up here, the game does deal with mental health issues as well as violent imagery, so it's okay if you need to sit this one out, folks. Self care comes first, as always. I'm putting the themes in a spoiler below.
You can find the wikipedia page here, usual spoiler warning apply. How Long to Beat estimates about 8 hours to completion. Available on Microsoft Windows, OS X, Linux, iOS, Android.
You can find the main thread over this way. We'll be playing Fran Bow in October 2019, with an extra month should you require it.
Trigger warnings:
Spoiler:
Per a tumblr post: TWs for "gore, ableism, medical abuse, animal abuse, extreme body horror, self harm, suicide, slightly graphic allusion/discussion of child sexual abuse, domestic violence, and just a whole lot of violence in general."