You thought I was going to make this post entirely about Gardner Minshew the Second (First of his Name... somehow). We've got 8 weeks for that.
No, this is about Sam Darnold, who was diagnosed with mono and is out indefinitely.
I went on Google Image Search to find a picture of Darnold to make a mono joke with, but when I was there, I was struck by something.
Darnold is confused.
Very confused.
Like, all the time.
There are so many pictures of him with his left hand to his head like this.
It doesn't seem to be a new development.
It's there during warmups.
It's there when the playcall comes in from the sideline.
It's there even as the world behind him fades away.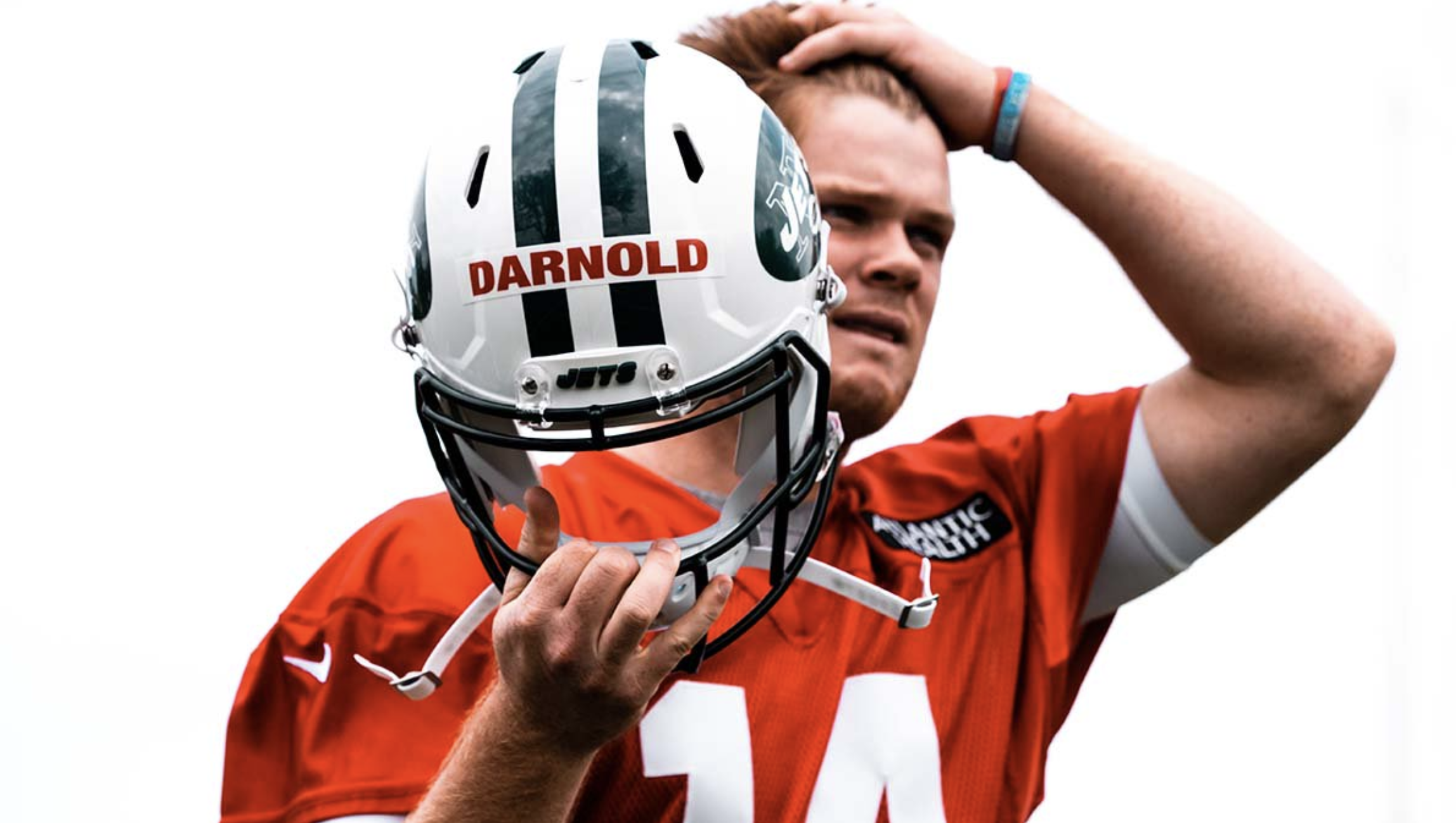 And when the hand comes down... well the look of confusion stays.
If Jimmy Clausen defined Douche-Face, Darnold is the poster child for visible confusion by a quarterback, exceeding even that standard set by the other New York starting QB.
Speaking of Darnold, we learned this week that when his current head coach, Adam Gase, was in Miami, he did not hold a high opinion of Sam Darnold. Miami was looking at quarterbacks, and Gase liked Baker Mayfield and bad Josh Allen, but not Darnold so much.
Gase also did not want the team to spend the money for Le'Veon Bell, and now he runs an offense powered by Sam Darnold and Le'Veon Bell. Well, except without Darnold for the time being.