To the Moon (2011)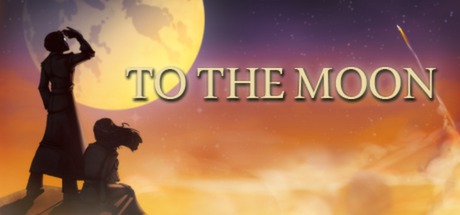 Wow. Okay. So you crazy cats have now elected my "pick" for the fourth time in a row. Amazing!
You play as either Dr. Rosalene or Dr. Watts (and you might switch around mid-game). They have an odd job: allowing people to relive their life, all the way from the very beginning... but only in their heads. And it will be the last thing they remember as they draw their last breath. As a result, this procedure is only performed on people on their deathbed, to allow them to rectify their regrets. This particular patient, Johnny, wants to go... to the moon.
You can find the wikipedia page here, usual spoiler warning apply. How Long to Beat estimates about 4 hours to completion, but it felt shorter to me back in the day.
Available on Microsoft Windows, OS X, Linux, Android, iOS, Nintendo Switch (release slated for this summer I believe). Currently very deeply discounted on Steam (1€99).
You can find the main thread over this way. We'll be playing To the Moon in July 2019, with an extra month if needed.
Enjoy, folks! And keep the tissue box on hand.