Blackwell Legacy (2006)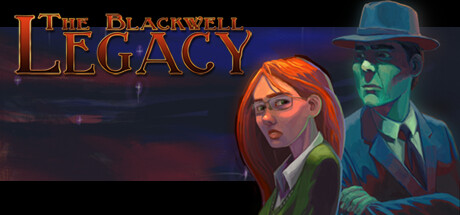 This is a historical first, folks. One of my "picks" has been chosen! The game tells the story of Rosangela Blackwell, a young freelance writer living a solitary life in New York City. Soon after her only remaining living relative, Aunt Lauren Blackwell, passes, she is asked to write about a suicide in a college dorm. As she struggles to get through a difficult day, wrought with hurdles and headaches, she soon learns that her aunt bequeathed her more than she knew...
This was my pick for a host of reasons: the relatable main character (ended up getting super attached to her), the city of New York (which almost feels like a character in its own right), the story, the music, the old, classic adventure game vibe... This first game in the series may be a bit rough around the edges, but it's still an amazing game, and I've already jumped into my third playthrough.
You can find the wikipedia page here, though the usual warning for spoilers should apply. How Long to Beat estimates about 3 hours to completion, which feels a bit low if you're aiming to talk to everyone and explore every dialog branch (which you should).
Available on Microsoft Windows, macOS, iOS, Linux and Android.
Please be mindful of your fellow goodjers and spoiler any discussion of plot points.
You can find the main thread over this way. We'll be playing Blackwell Legacy in April 2019, with an extra month for stragglers.
Knock yourselves out!