Yes, it's that time of the year, where all of us pretend we pay as much attention to this crap as Legion and become experts on all the college players we really never bothered to watch. It's draft time, a time when every pick not made by the Jets looks good in retrospect, where mock drafts are spawned dozens of times a day, and the Jacksonville Jaguars pick in the top fiv . . .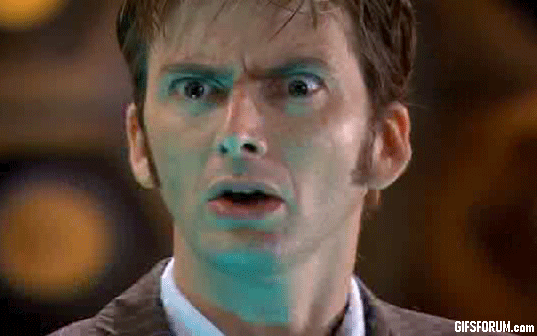 Good God, what has happened to the world I once knew.
I do like mock drafts. I generally enjoy how pundits have to change them up to get more page views, so wind up doing increasingly silly things as time goes by. The year Winston and Mariota went 1-2, NFL Village Idiot Bucky Brooks (NOT A FAN) decided to do a mock draft where no QBs were drafted. This is the sort of thing that happens as the draft approaches; as every logical pick has been made, it starts getting silly.
Two I enjoyed recently, both from CBS Sports:
First, somebody named R.J. White did a full mock draft. Like, every single pick of every single round. It's ludicrous. It's got a couple dozen trades, even. It's hilariously silly.
Second, a bunch of writers got together to play GM and start drafting. Why is this one fun? Because it has the Patriots trading up to the #4 slot to take Sam Darnold. Sure, what the hell.
I have broken down lots of film, and by that I mean I once dropped a VHS tape and the plastic case cracked. Based on that level of expertise (which, realistically speaking, is about what Mel Kiper had when he started being an "expert"), here is my mock draft.
1. Cleveland Browns: Josh Allen, QB, Wyoming. I think this is a terrible idea. One of Football Outsiders' mantras on QBs can be simply broken down to "accurate in college, accurate in the pros". It's a stat where players don't tend to improve, and they point out Matt Ryan is a rare case in that he got notably better in the pros. Josh Allen is not an accurate QB, but has so much potential. And big hands. So, basically, he won't fumble the ball, he just won't throw it notably near his WR.
2. New York Giants: Saquon Barkley, RB, Penn State. Fourth year RBs go in the top 10, right? I think logically the Giants should get a QB of the future, or, barring that, replace JPP with Chubb or grab Quentin Nelson to shore up the line so Eli has more than 0.7 seconds to throw the ball. Hey, who's the Giants GM? Oh, it's Dave Gettleman, who never, ever, ever showed a predilection for collecting RBs.
3. New York Jets: Baker Mayfield, QB, Oklahoma. I honestly think Mayfield even looks like Johnny Manziel. He's brash and has attitude and is probably the third or fourth-best QB in this class. Darnold and Rosen look like more solid prospects as traditional QB, but GMs and coaches love players like Allen and Mayfield because they have POTENTIAL, and it allows them to show their utter genius by drafting them and turning them into superstars.
4. Buffalo Bills: Sam Darnold, QB, USC, Tiny little hands and all. Cleveland gets both the later picks plus a few incidental later picks switch hands.
5. Denver Broncos: Bradley Chubb, DE, NC State. Thought about Rosen, but, really, Elway's apparently enough of an arrogant dickball as a GM that I think he thinks he can keep Case Keenum rolling. Vonn Miller gets a buddy.
6. Indianapolis Colts: Quintin Nelson, G, Notre Dame. At some point, having Andrew Luck repeatedly murdered means offensive line might potentially have to become a priority. Nelson's a good one. I mean, or so I'm told. I don't actually watch college football, so, you know, grain of salt and all.
7. Miami Dolphins: Josh Rosen, QB, UCLA. Bucs trade back, getting next year's first rounder as well. Miami finally gives up on Ryan Tannehill being eternally ready to finally turn the corner and become something other than a decent QB. Also, it's my mock draft, so if anybody gets bonus picks, it's Tampa.
8. Chicago Bears: Tremaine Edwards, LB, Virginia Tech. Roquan Smith is another viable option. I mean, the Bears could draft pretty much anybody at this point and it would help.
9. Tampa Bay Buccaneers: Derwin James, S, Florida State. Two years ago, the Bucs moved down and grabbed an extra pick, which they then used to trade up for one of the worst kickers we've seen in years. So that was great. In this case, they jump up to get ahead of Oakland so they can get James, whose first act in Tampa will hopefully be loading Chris Conte into one of those cannons and firing him into the bay. SF gets even more picks, which realistically speaking they'll probably spend on beauty products for Jimmy.
10. Oakland Raiders: Minkah Fitzpatrick, CB, Alabama. Versatile defender who could succeed in any number of schemes, none of which are in Oakland because Jon Gruden is going to burn that team to the ground.
11. San Francisco 49ers: Roquan Smith, LB, Georgia. Hey, didn't the 49ers draft some linebacker last year?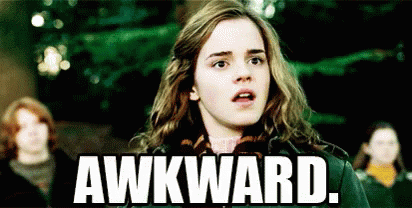 I've never actually done a mock draft before, so 11 picks is enough. Lamar Jackson gets to a spot short of Jacksonville, and somebody else drafts him for great humor. The Ravens draft somebody boring. The Saints good draft luck from last year balances out and they draft syphilis.