2018, rolling full-on into Dad jokes. Stay strong!
Might have to go for some low hanging fruit this month to get my mojo back. Big aspirations and real life often are in direct conflict with one another.
If you're interested, m0nk3yboy, has the 12 month 2018 pile plan thread over here.
If JRPGs are more your speed, steinkrugr has got you covered over here. This quarter they will be playing Final Fantasy XII.
If JRPGs don't move you, but RPGs do, check out Godzilla Blitz's CRPG Club thread. Their first game is Shadowrun: Dragonfall and they'll be playing until March/April time frame.
A quick reminder, in order to be considered "Pile of Shame" the game needs to be at least three months old. Otherwise, it's just a new game you haven't gotten to playing yet.
Also, if you are curious about some of the previous threads, Picks of the Pile, etc... Please go here and check out the spreadsheet I setup.
Let's get on to the games!
This month's Pick of the Pile is


What Remains of Edith Finch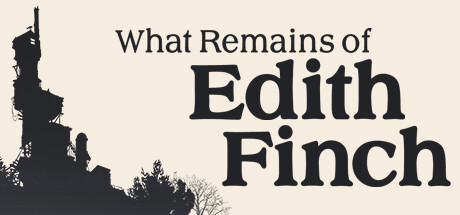 "As Edith, you'll explore the colossal Finch house, searching for stories as she explores her family history and tries to figure out why she's the last one in her family left alive. Each story you find lets you experience the life of a new family member on the day of their death, with stories ranging from the distant past to the present day.
The gameplay and tone of the stories are as varied as the Finches themselves. The only constants are that each is played from a first-person perspective and that each story ends with that family member's death.
Ultimately, it's a game about what it feels like to be humbled and astonished by the vast and unknowable world around us." (Official Site)
Multi-Platform
Batman: The Telltale Series - Hemi
Brothers - A Tale of Two Sons - honeycut1
Civilization 6 - jdzappa
Dream Daddy: A Dad Dating Simulator - Eleima
Elder Scrolls: Oblivion - Eleima
Final Fantasy XII: The Zodiac Age - brokenclavicle, Malkroth
God of War 2 - AUs_TBirD
Hollow Knight - Vrikk
The Last of Us - Aeazel
Life is Strange: Before the Storm - Aeazel
Mafia III - RawkGWJ
Mass Effect: Andromeda - Vrikk
Odin Sphere Leifthrasir - brokenclavicle
Old Man's Journey - benign1
Pillars of Eternity - jdzappa
Prison Architect - Bubblefuzz
Shadowrun: Dragonfall - benign1, AUs_TBirD
Shadowrun: Hong Kong - JohnKillo, Godzilla Blitz
Shadowrun Returns - benign1
South Park: The Stick of Truth - honeycut1
Stardew Valley - Forlorn Hope
Subsurface Circular - Eleima, benign1
Suikoden 2 - Malkroth
Thimbleweed Park - Eleima
Trails in Cold Steel - JohnKillo
What Remains of Edith Finch - honeycut1, Bubblefuzz
The Witcher 3: Blood and Wine - MrDeVil909
PC
Outlaws - AUs_TBirD
World of Warcraft: Legion - jdzappa
PS4
Uncharted: Lost Legacy - Aeazel
Xbox One
Nintendo Switch
Fire Emblem Warriors - Stele
Xenoblade Chronicles 2 - Stele
WiiU
Pikmin 3 - Forlorn Hope
3DS
The Legend of Zelda: A Link Between Worlds - Vrikk