So, first, some fun, fun housekeeping; I have managed to semi-cripple myself by tearing the rotator cuff in my right shoulder. I don't actually know how I did that, but I've gone from "ouch" to "doctor's visit" to "MRI" to "having surgery next Thursday (11/16)" and I'm basically going to be down to one hand for about a month minimum and there are only so many things I can do with just one hand (and yes, I realize everybody wants to make a masturbation joke here, so go right ahead). I've mentioned this to Legion who initially gave up this thread due to time constraints, and I'd mentioned I would throw this out to the public readership (which is a pretty small group all things considered) to see if anyone would be willing to step up and write smart-ass comments about football for maybe four weeks before I can type again. I'm going to be trying to mess with talk-to-type stuff, but, well, I'm probably going to be living in a semi-conscious haze for a couple weeks, and less than entirely cogent. Though I will say, even in extreme pain and flattened by narcotics, I'd still be able to get this up on a Wednesday, because that's just how dedicated I am.
This weekend's Bucs-Jets game (SPOILERS IT'S A GAME PICK FOR THE WEEK) is being billed as a "double revenge game", as starting Bucs QB Ryan Fitzpatrick (crosses self, spits three times, vomits in own mouth) is a former Jets QB, and starting Jets QB Josh McCown is a former Bucs QB (just swallows the vomit). If you include training camp and practice squad stints, Josh McCown has been on ten different NFL teams. Ryan Fitzpatrick has been on seven. Statistically speaking, most games involving either player are going to be a revenge game because they've gotten around more than INSERT YOUR MOM JOKE HERE.
Josh Johnson was signed by the Texans this week to replace Matt McGloin, who was not good enough to replace Tom Savage. Josh Johnson has not thrown an NFL pass since 2011 (when he was Josh Freeman's backup in Tampa). He is 0-5 as a starter, has completed 54.2% of his passes, with 5 TDs, 10 INTs, and 17 sacks, and a net yards/attempt of 4.86. Josh Johnson will be remembered as being a far better piece of evidence for Colin Kaepernick's collusion lawsuit than he ever will as a player.
The Texans promoted Chunky Clements from the practice squad. He's apparently some bottom-feeder UDFA who will likely never do anything. Don't care. I love the name. Chunky Clements and Barkevious Mingo need to hang out.
Andrew Luck has been shut down for the year, and Jim Irsay suggested the problem was in Luck's head. I'm going to be stewing in a cloud of Oxycodone for a couple weeks, and I'm going to be way less stoned than Irsay is on a regular basis.
Jerry Jones is throwing a fit and trying to get Roger Goodell denied another contract, presumably because of the Ezekiel Elliott suspension. It's to the point where Jerry has been kicked off the Compensation Committee, and he's hired a lawyer and is considering a lawsuit because reasons. I'm now actively rooting for Roger Goodell, and this does not make me feel good about myself.
Brock Osweiler wasn't good in his return to Denver. Whoa.
The Rams are very possibly the best team in the NFL, and I would have bet buckets of money against that happening. It's not even the usual Wade Philips jump; the Rams defense has been good, but the turnaround from the offense is utterly mind-boggling and unprecedented. Football Outsiders had Jared Goff with a DVOA of -74.8% last year, which was by far the worst in the league. I realize not everyone is as on-board with FO as a number of us here are, so, by way of comparison, the second-worst QB in the league last year they rated was Brock Osweiler. With a -26.8% DVOA. Now, even without getting into the incredibly-complex details of how that stat works, it's safe to say that Jared Goff was exponentially worse than all-time free agent bust Brock Osweiler last year.
Jared Goff currently sits at a 24.0% DVOA, and is fourth in the league after Tom Brady, Alex Smith, and Drew Brees. Goff's turnaround is not only stunning, it's historically unprecedented, and his one-year turnaround of 96.8% in DVOA is almost double the improvement of the second-place QB ever, which was Nick Foles in his inexplicably good one year before he suddenly remembered he was Nick Foles and starting sucking again. Foles is closer to 144th place on that list than he is to Jared Goff. What the hell, Jared Goff.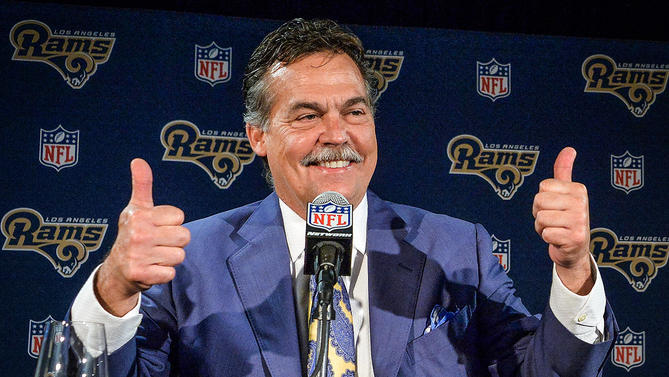 Oh, yeah. Jeff Fisher, everybody.
And now, for the games. MAKE YOUR WEEKLY GAME PICKS HERE
New Orleans Saints at Buffalo Bills: Much to my incredibly-depressing chagrin, the Saints may have finally put out the eternal dumpster fire their defense has been for years. That being said, it's November, and it's outdoors in Buffalo. So, not overly confident, but Buffalo, do something positive here.
New York Jets at Tampa Bay Buccaneers: Ryan Fitzpatrick does two things better than Jameis Winston; one, manage to get the word "Harvard" uttered a lot, and, two, throw the deep ball. Winston is terrible at the deep ball, and Fitzpatrick throws a decent bomb and this could finally make Desean Jackson stop regretting coming to Tampa. Side note—A.J. Green choke hold/body slams Jalen Ramsey to the ground. Ramsey has to apparently be physically restrained by security from going after Green in the Bengals' locker room. Jameis Winston pulls a complete douchebag move and pokes an opposing player in the head to instigate a fight, where Mike Evans flies in and essentially blind-side tackles him in the back . . . and Mike Evans is the only one of those guys who gets suspended? I have no problem with Evans being suspended for his actions, but I would have said he was fourth on my priority list for suspensions based on all the above.
Minnesota Vikings at Washington Football Team: The Seahawks have a good defense and some limits on offense, and were several unprecedented and completely unexpected Blair Walsh misses (seriously, nobody could have seen that happen for any reason, I am wearing my shocked face) from beating Washington. The Vikings have a good defense and some limits on offense, and someone who can kick a ball through the uprights on a semi-regular basis. Kirk Cousins does not like that. I do wonder if Kirk Cousins likes New York (either one) or Jacksonville, who I'm guessing are going to maybe throw money at him.
Dallas Cowboys at Atlanta Falcons: Uh . . . Zeke is playing, right? I mean, it's hard to tell. Also, nobody commented on my utterly brilliant quantum mechanics joke about Elliott last week, so I re-posted it on Deadspin where people apparently actually appreciate my sense of humor.
New York Giants at San Francisco 49ers: And I give you your regularly-scheduled awful game of the week. Have to have one, right? East Coast teams almost invariably play worse going across the country, and "worse" for the Giants is almost as bad as Cleveland (KIDDING NOT THAT BAD). Can C.J. BeatHimselfHard actually come up with enough decent throws? Will Jimmy G come in? Has anyone ever compared the number of 49ers fans who show up in Santa Clara with the number of Chargers fans who show up in Los Angeles, or would this be . . .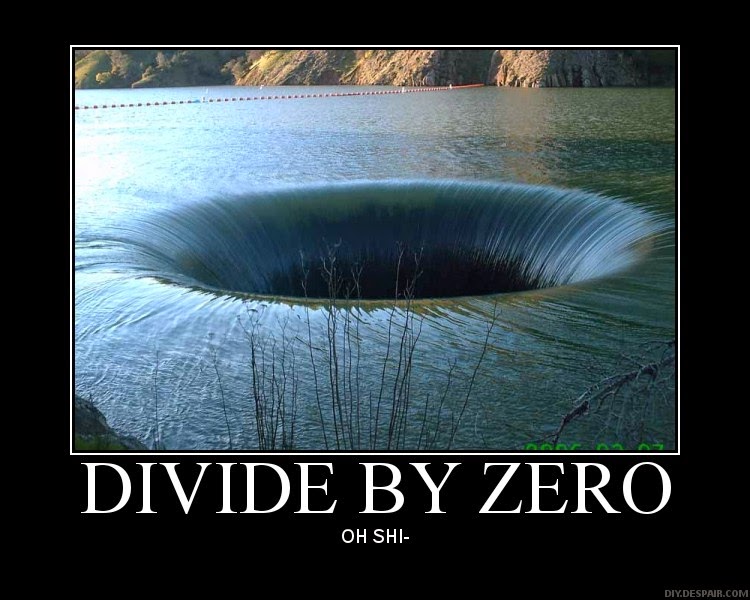 Week 9 Results
tboon: 5-0
ballnchained: 5-0
TheGameGuru: 5-0
EvilDead: 4-1
Abu5217: 4-1
cube: 4-1
*Legion*: 4-1
Oddsmakers: 4-1
Torq: 3-2
Kush15: 3-2
LeapingGnome: 3-2
Vector: 3-2
MilkmanDanimal: 3-2
PorkSmoothie89: 3-2
Jayhawker: 3-2
oldmanscene24: 2-3
kaostheory: 2-3
sr_malo: 2-3
iaintgotnopants: 2-3
Zaque: 2-3
Rat Boy: 2-3
garion333: 2-3
UpToIsomorphism: 2-3
Infyrnos: 2-3
karmajay: 1-4
Season to Date
ballnchained: 32-13
*Legion*: 31-14
TheGameGuru: 30-15
oldmanscene24: 29-16
Oddsmakers: 28-17
tboon: 27-18
PorkSmoothie89: 27-18
Vector: 26-19
Jayhawker: 25-20
MilkmanDanimal: 25-20
Infyrnos: 25-20
Torq: 24-21
UpToIsomorphism: 24-21
garion333: 24-16
Rat Boy: 23-22
sr_malo: 23-22
LeapingGnome: 22-23
cube: 22-23
iaintgotnopants: 22-23
EvilDead: 22-18
Zaque: 21-24
karmajay: 21-24
kaostheory: 20-15
Abu5217: 18-22
Kush15: 15-20
Jowner: 5-5
Nomad: 4-1
Minase: 4-1