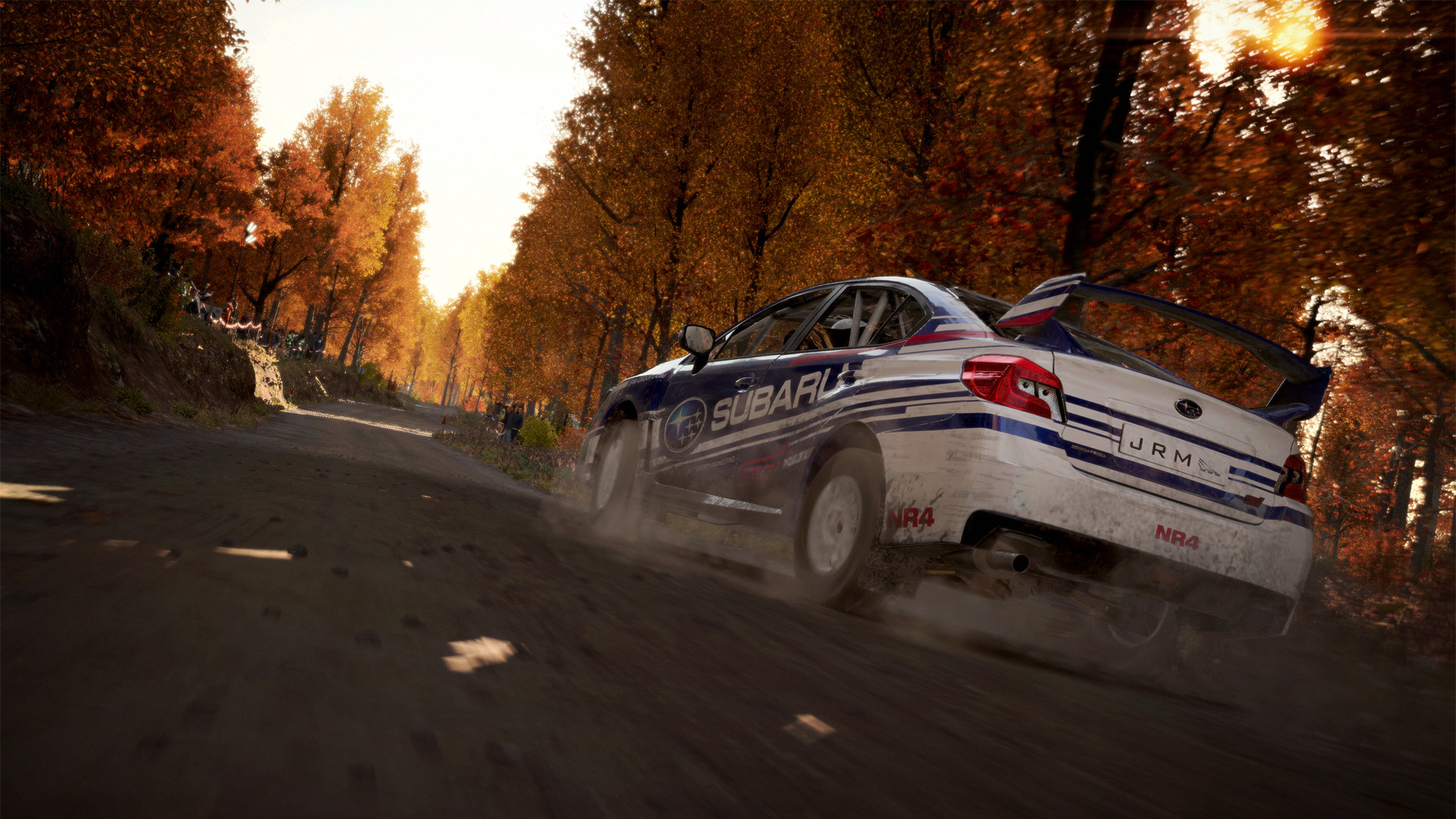 DiRT 4 is coming out June 6 on PC/PS4/Xbone!
• OVER 50 OF THE MOST BREATH-TAKING OFF-ROAD CARS EVER BUILT – Including Ford Fiesta R5, Mitsubishi Lancer Evolution VI, Subaru WRX STI NR4 and Audi Sport quattro S1 E2

• 5 INCREDIBLE RALLY LOCATIONS WITH MILLIONS OF ROUTES – Australia, Spain, Michigan, Sweden & Wales

• THE OFFICIAL GAME OF THE FIA WORLD RALLYCROSS CHAMPIONSHIP – Race at Montalegre, Lohéac Bretagne, Hell, Holjes & Lydden Hill in a multitude of different series

• LANDRUSH – Short-course dirt track racing in Pro Buggies, Pro-2 Trucks, Pro-4 Trucks and Crosskart vehicles in California, Nevada and Mexico

• JOYRIDE – Laptime challenges, smash challenges, free-play area and send challenges to friends

• DiRT ACADEMY – Taking place at the DirtFish Rally School in Washington, USA, learn the skills, techniques and practice to become the best!

• CAREER MODE – create your driver, compete across the disciplines, gain sponsors and build your team with clear goals and rewards

• COMPETITIVE GAMING – Daily, weekly and month-long challenges against fellow players from around the world

• NEXT GENERATION OF RACENET – Live ladder, leagues and tournaments, cross-platform leaderboards, enhanced CREST telemetry system

• TUNING – Tweak your set-up based on vehicle, track and weather conditions to best suit your racing style

• DAMAGE & REPAIRS – Wear and tear is faithfully recreated with an improved and realistic damage model. Damage can be repaired by hiring Engineers to work in the team's Service Area between stages but with a finite amount of time available.
• Dirt 4 is aiming to be the best of both worlds for realism purists and arcade racers.
• Choice of sim handling (like Dirt Rally but better) or arcade handling (like Dirt 3 but better).
• Nicky Grist and Jen Horsey are available as co-drivers.
• Probably no WRC cars (thanks, licenses), but there will be a few R5 cars, Group B, and RX Lites, among others.
• Wales and Sweden stages are brand new, not from Dirt Rally.
• "Your Stage" generates random stages based on a chosen length and complexity, which can be saved and shared with friends. The stages are made from "tiles" with corner tightness and whatnot determined by the complexity, which also means the co-driver calls should sound as natural as in Dirt Rally's.
• Spectators and marshals will react to what's happening in the stage—other cars can crash on the stage and spectators will wave you down!
• You have to drive your car to the time control after the flying finish!