* This thread's header image is the Blake Bortles POP figurine sent to me by Grumpicus. Thanks, Grump! You're so much cooler than the rest of these assholes.
* NOTICE: Starting tomorrow, I'll be out of town for a week and a half, the first business trip of the new football season. That means next week's thread is someone else's responsibility. Whomever that is, PM me your game pick choices ahead of time, and I'll respond with the Week 8 results to paste into the new thread.
* The NFL has finally figured out what fantasy football has been missing: microtransactions.
* To understand why we've reached peak No Fun League, we turn to Roger Goodell's former childhood babysitter, Janet Derby: "When I was in high school I frequently babysat for the U.S. Congressman next door who had five little boys. The toddler of particular interest to New England Patriots fans was Roger Goodell. Yes, that Roger Goodell. He was a sour child, rarely laughing or running around like his brothers. If I had only been prescient I would have taught him that it is a sign of weakness to be overly concerned with personal power."
* I trust I can count on all of you to help me make "sour child" a thing.
Pick 'Ems
Washington "at" Cincinnati (at Twickenham): More London football that will no doubt be the kind of football that will win the hearts and minds of the British. Washington has climbed to 4-3 after an 0-2 start, and are actually owners of the 3rd ranked passing offense. Not that fantasy football players would notice, as the receiving yardage is split between 3 WRs in a way that brings to mind the old Gary Clark / Art Monk / Ricky Sanders trio. Cincinnati is right behind them with the 4th ranked passing offense, and the fact that Kirk Cousins and Andy Dalton are the architects of two of the league's top passing attacks pretty much says what you need to know about how 2016 has been going. Dalton has of course basically thrown every pass possible to AJ Green, though Tyler Eifert is finally back in the action. I guess I'll take Washington.
Detroit at Houston: Speaking of passing attacks, Jim Bob Cooter's aerial assault heads to Houston, riding a 3 game win streak. Matt Stafford is playing some of his best football ever under Jim Bob Cooter's guiding hand, with his pass attempts down but his efficiency way up. Houston, of course, has not had such luck, with Brock Osweiler leading the 30th ranked pass attack, starving DeAndre Hopkins to the point that fantasy owners wonder if Ryan Mallett could come back. Bill O'Brien and George Godsey are no Jim Bob Cooter. Cooter.
Arizona at Carolina: Carolina has been terrible, but the offensive ineptitude elite defensive struggle of the Arizona and Seattle game has inspired Vegas to favor Carolina in this game. Carolina has been able to move the ball despite their overall struggles, ranking in the top 10 in both passing and rushing, and 4th overall. But their turnovers - at least 2 per game since week 2 - have been brutal, as has their nonexistent secondary. Their run defense has been solid, 7th overall, which plays well into this matchup, as Arizona's offense has largely run on the back of David Johnson. As bad as Arizona looked, I'm going with Fresno-born Carson Palmer and the Cardinals in what will probably be a less than aesthetically pleasing contest.
Philadelphia at Dallas: After a solid start, Philly's passing offense has been on the wane, producing less than 150 net yards in each of the last two games, helping drop the group to 29th rank, and the entire offense to 28th overall. The defense, however, remains a destructive unit, ranked top 10 pretty much across the board, including takeaways (3rd) and time of possession (7th). Dallas, meanwhile, has the 3rd ranked offense, in large part due to their strangehold on 1st in rushing offense, which drives their #1 rank on time of possession. So it will be an interesting battle between Dallas's ability to hold onto the ball and put together long drives, and Philly's ability to prevent opposing offenses from doing exactly that. A couple of big names could potentially return to each offense this week: Dez Bryant for the Cowboys, and Jason Peters for Philly, both of whom their respective offenses need back in a big way. I'll take Dallas at home.
Minnesota at Chicago: Minnesota is licking their wounds after the pummeling the Philly defense put on them last week, and now they get a tune-up game against their division's basement dweller. But wait! This is the week Jay Cutler returns to action. That has to get Chicago excited, right? Maybe not: Bears coach John Fox has reportedly told friends that he's "done" with Cutler after this season. They plan to trade or release Cutler in the offseason apparently. Although looking at their cap situation, they don't necessarily have to wait until next season to do it. Unfortunately, with Hoyer now down for the count, moving Cutler and having only Matt Barkley on the QB depth chart seems unlikely. Which is a problem I can solve, because San Francisco could easily give them a 4th round pick plus a recently refurbished Christian Ponder for Cutler. How badly do you want him gone, Fox? Call Baalke, let's make something happen. Cutler may suck but he's at least a full can of Spam.
Week 7 Results
EvilDead: 5-0
Infyrnos: 4-1
UpToIsomorphism: 4-1
tboon: 4-1
oldmanscene24: 4-1
karmajay: 4-1
MoonDragon: 4-1
iaintgotnopants: 4-1
Running Man: 4-1
MilkmanDanimal: 4-1
Abu5217: 4-1
Certis: 4-1
*Legion*: 3-2
Torq: 3-2
cube: 3-2
Vector: 3-2
ballnchained: 3-2
onewild: 3-2
Zaque: 3-2
Kush15: 3-2
garion333: 3-2
jonfentyler: 3-2
Bighoppa: 3-2
TheGameGuru: 3-2
Rat Boy: 3-2
PorkSmoothie89: 3-2
Oddsmakers: 3-2
Minase: 2-3
Jayhawker: 2-3
Top_Shelf: 2-3
Bubs14: 2-3
LeapingGnome: 1-4
Season to Date
Certis: 24-11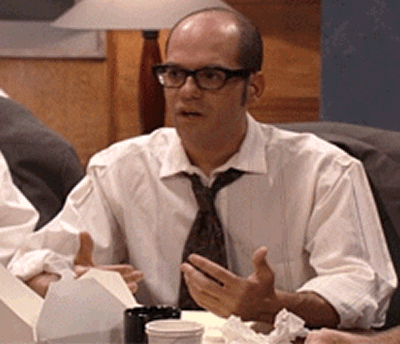 ballnchained: 24-11
Abu5217: 24-11
Torq: 23-12
onewild: 23-12
Bubs14: 23-12
Bighoppa: 23-12
MoonDragon: 22-13
Jayhawker: 22-13
iaintgotnopants: 21-14
TheGameGuru: 21-14
jonfentyler: 21-14
*Legion*: 21-14
MilkmanDanimal: 21-14 <== oh sh*t now I'm tied with HIM?
UpToIsomorphism: 21-14
tboon: 20-15
PorkSmoothie89: 20-15
EvilDead: 20-15
garion333: 20-15
Oddsmakers: 20-15
Zaque: 19-16
Infyrnos: 19-16
Rat Boy: 19-16
oldmanscene24: 18-17
Kush15: 18-17
karmajay: 17-18
cube: 16-19
LeapingGnome: 15-20
Paleocon: 15-10
Top_Shelf: 14-16
Vector: 14-21
Minase: 13-17
Running Man: 11-4
Stele: 10-15
Jowner: 4-1
Gumbie: 3-2
Nomad: 2-3
Docjoe: 2-3