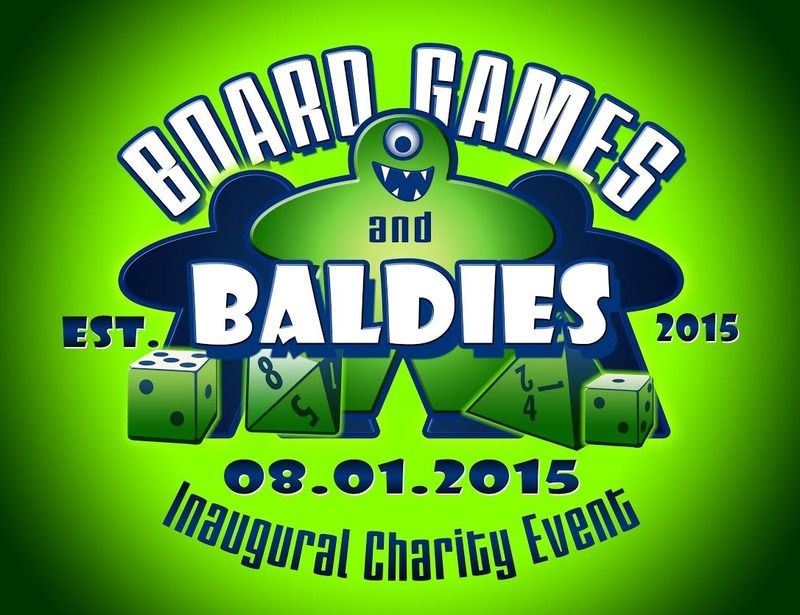 As many of you know, my parents have both had their run-ins with the nasty piece of work called cancer. My father had a very brief scare with prostate cancer that was thankfully treated quickly and effectively. My mother was less fortunate, as a bout of breast cancer led to a double mastectomy and nearly nine months of grueling chemotherapy before she finally went into remission. In addition, we Goodjers have lost several of our own over the years. Recently, I met a woman who's been involved with a charity known as St. Baldrick's Foundation, an organization that works to raise money for childhood cancer research. I reached out to St. Baldrick's to express my interest in getting involved, and after speaking with them, I've agreed to organize a St. Baldrick's fundraising event near Nashville, TN.
The event will take place on August 1. St. Baldrick's events are based around volunteers shaving their heads, and people pledging their support to those volunteers. That's about all I know so far. I'm planning on reaching out to a board game store in Murfreesboro, TN (just south of Nashville) to see if the owner would be interested in hosting the event. I know him well, and he's heavily involved in the community. This seems like the kind of thing that's right up his alley. I need a name for the event, a theme, and some ideas for promoting it. And that's where you fine people come in.
I need suggestions, ideas, and any and all support that this community can provide. This is an amazing cause, and I will put everything I can into making sure that this event is a success, but I can't do it alone. Some local friends have offered their support, and any local Goodjers that are willing to chip in are very welcome. I know I'd like to come up with an idea to get the local gaming community involved.
Thanks for any and all help. I've seen the amazing talent and generosity that lurks within these forums, and I know that with some help, we can really make a hell of a difference.
EDIT: If you want to become a shavee, let me know. We will list all the Goodjers throwing their weight behind this fundraiser by cutting their golden locks below, and you can choose who's haircut you want to finance!
If you want to donate to Trichy shaving his head, go here!
If you want to donate to cartoonin99 shaving his head, go here!
EDIT: We're partnering with some Honored Kids in the area, children who are currently battling cancer or are recently in remission. Part of St. Baldrick's purpose is to support the treatment costs of these kids, and several of them are really excited to come to the event. Here are a few of the people you're going to be supporting. We have permission from all of their parents to post their event in order to help boost awareness.
Analise

Alex

Leah Bee

Hunter