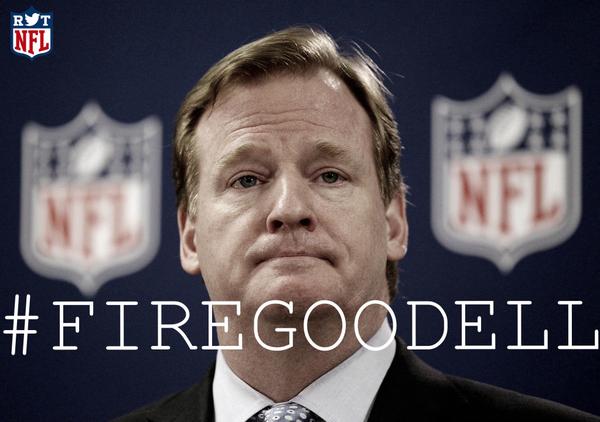 On the road for business, I'll edit some thoughts in here later when I have a chance.
Pick 'Ems
Dallas @ St. Louis
Baltimore @ Cleveland
San Francisco @ Arizona
Denver @ Seattle
Chicago @ NY Jets
Make your Week 3 picks now!
NOTICE: Please enter your name exactly as it appears on the site. That means letter capitalization too. Guru, talking to you here.
Otherwise, the sheet treats them as separate names and your totals will get borked unless Stele notices and hand-fixes them.
Week 2 Results:
Vector : 4 - 1
AnimeJ : 4 - 1
Stele : 3 - 2
Dysplastic : 3 - 2
Neozilla : 3 - 2
thegameguru : 3 - 2
Nomad : 2 - 3
Cube : 2 - 3
Secret Asian Man : 2 - 3
EvilDead : 2 - 3
kaostheory : 2 - 3
Minase : 2 - 3
boogle : 2 - 3
tboon : 2 - 3
S0LIDARITY : 2 - 3
mudbunny : 2 - 3
jonfentyler : 2 - 3
FSeven : 2 - 3
thejustinbot : 2 - 3
Kush15 : 2 - 3
Oddsmakers : 2 - 3
oldmanscene24 : 1 - 4
mrwynd : 1 - 4
Infyrnos : 1 - 4
iaintgotnopants : 1 - 4
Bubs14 : 1 - 4
Certis : 1 - 4
TempestBlayze : 1 - 4
UpToIsomorphism : 1 - 4
Gumbie : 1 - 4
Jayhawker : 1 - 4
onewild : 1 - 4
garion333 : 1 - 4
Elliottx : 1 - 4
karmajay : 1 - 4
Jolly Bill : 1 - 4
MilkmanDanimal : 1 - 4
Zaque : 1 - 4
Top_Shelf : 1 - 4
McFinn : 1 - 4
Leroyog : 0 - 5
LeapingGnome : 0 - 5
billt721 : 0 - 5
Season to Date:
Stele : 8 - 2
S0LIDARITY : 7 - 3
Dysplastic : 7 - 3
Neozilla : 7 - 3
jonfentyler : 7 - 3
Zaque : 6 - 4
Vector : 6 - 4
Secret Asian Man : 6 - 4
Minase : 6 - 4
EvilDead : 6 - 4
TheGameGuru : 6 - 4
Oddsmakers : 6 - 4
iaintgotnopants : 5 - 5
oldmanscene24 : 5 - 5
kaostheory : 5 - 5
Jayhawker : 5 - 5
mudbunny : 5 - 5
Nomad : 5 - 5
Gumbie : 5 - 5
TempestBlayze : 5 - 5
Cube : 5 - 5
Top_Shelf : 5 - 5
Kush15 : 5 - 5
onewild : 4 - 6
Cobble : 4 - 1
Jolly Bill : 4 - 6
garion333 : 4 - 6
Jowner : 4 - 1
Certis : 4 - 6
Elliottx : 4 - 6
tboon : 4 - 6
boogle : 4 - 6
MilkmanDanimal : 4 - 6
infyrnos : 4 - 6
karmajay : 4 - 6
Leroyog : 4 - 6
billt721 : 4 - 6
McFinn : 4 - 6
Kosars : 4 - 1
thejustinbot : 4 - 6
AnimeJ : 4 - 1
Bubs14 : 4 - 1
Atras : 3 - 7
sr_malo : 3 - 2
FSeven : 3 - 2
Xeknos : 3 - 7
LeapingGnome : 2 - 3
bighoppa : 2 - 8
mrwynd : 2 - 3
UpToIsomorphism : 1 - 4