If this thread wasn't in games, I'm sure someone would think I'm talking about something completely different. So, grab your donut cushion and let go play some games!
If you're interested, m0nk3yboy, has the 12 month pile plan thread over here.
A quick reminder, in order to be considered "Pile of Shame" the game needs to be at least three months old. Otherwise, it's just a new game you haven't gotten to playing yet.
Also, if you are curious about some of the previous threads, Pick's of the Pile, etc... Please go here and check out the Google doc I setup.
Let's get on to the games!
This month's Pick of the Pile is
[size=30]Sleeping Dogs[/size]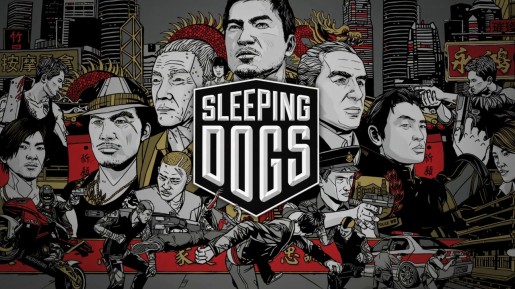 "Welcome to Hong Kong, a vibrant neon city teeming with life, whose exotic locations and busy streets hide one of the most powerful and dangerous criminal organizations in the world: the Triads. In this open world game, you play the role of Wei Shen, an undercover cop trying to take down the Triads from the inside out. You'll have to prove yourself worthy as you fight your way up the organization, taking part in brutal criminal activities without blowing your cover. Torn between your loyalty to the badge and a criminal code of honor, you will risk everything as the lines between truth, loyalty and justice become permanently blurred." (sleepingdogs.net)
[u]Multi-Platform[/u]
Anomoly: Warzone Earth - cyrax
Assassin's Creed III - Apollo0507
Bastion - brokenclavicle
Batman: Arkham Asylum - brokenclavicle, mwdowns
Batman: Arkham City - El-Producto
Bayonetta - CptDomano
Beyond Good and Evil - Polydeukes
Bioshock - shoptroll
Bioshock 2 - iaintgotnopants, cyrax
bit.trip Runner - ClockworkHouse
Botanicula - Katy
Brutal Legend - AUs_TBirD
Call of Duty: Black Ops - honeycut1
Crysis 2 - Hemi
Dark Souls - MadGav
Dead Space - [color=gray]Eleima[/color]
Dishonored - CptDomano, AndrewA
Dragon Age: Origins - Garden Ninja
Dragon Age 2 - brokenclavicle
El Shaddai - obirano
Final Fantasy IX - Shadout
HAWX - obirano
Joe Danger 2: The Movie - Garden Ninja
Mark of the Ninja - Eleima, kstress71
Mass Effect 2 - jdzappa
Mass Effect 3 - SallyNasty
Medal of Honor: Warfighter - Hemi
Metro 2033 - [color=gray]infromsea[/color]
Oblivion - Polydeukes
Puzzle Agent - Cragmyre
Rayman: Origins - gamerparent
Saints Row the Third - jdzappa
The Secret of Monkey Island: Special Edition - cyrax
Shank - Quintin_Stone
Shank 2 - Quintin_Stone
Skyrim: Dawnguard - Eleima
Sleeping Dogs - CptDomano, SallyNasty, Gumbie, Apollo0507, Burnt Toast, kstress71
SPAZ - Katy
Spec Ops: The Line - Merkaba
Stacking - kstress71
Sword of Vermilion - AUs_TBirD
Tales of Monkey Island: Chapter 5 - Rise of the Pirate God - Eleima
Torchlight 2 - AndrewA
Transformers: Fall of Cybertron - Hemi, honeycut1
Vanquish - CptDomano, Hemi
The Walking Dead - jdzappa, mrtomaytohead, Burnt Toast, Merkaba
The Witcher 2 - mwdowns
Wizorb - kstress71
XCOM: Enemy Unknown - Eleima
PC
The Ball - philucifer
Civilization V - iaintgotnopants
Crysis - kstress71
Crysis: Warhead - kstress71
Deus Ex - Garden Ninja
Faerie Solitaire - AUs_TBirD
Halo Wars - obirano
Hotline Miami - Polydeukes
Legend of Grimrock - Shadout
Little Inferno - Katy
The Longest Journey - AndrewA
NightSky - Eleima
The Path - kstress71
Sherlock Holmes: The Silver Earring - Cragmyre
Starcraft II: Wings of Liberty - shoptroll
Still Life - Cragmyre
System Shock 2 - brokenclavicle
Trauma - infromsea
Xbox 360
Halo Wars - honeycut1
[u]PS3[/u]
Heavy Rain - Gumbie
Ratchet and Clank Future: A Crack in Time - kstress71
Uncharted 2 - kstress71
[u]PS Vita[/u]
Gravity Rush - Polydeukes
[u]3DS[/u]
Resident Evil Revelations - ClockworkHouse
[u]NDS[/u]
Etrian Odyssey - stevenmack
Last Window: The Secret of Cape West - AUs_TBirD
Radiant Historia - walterqchocobo
[u]Wii[/u]
The Last Story - ClockworkHouse
Little King's Story - [color=gray]gamerparent[/color]
[u]Gamecube[/u]
The Legend of Zelda: The Wind Waker - mrtomaytohead
[u]NES[/u]
Dynowarz: The Destruction of Spondylus - AUs_TBirD
[u]iOS[/u]
Knights of Pen and Paper - [color=gray]Katy[/color]