About a month ago, I told this community about my sister and her three boys. My sister is a single mom, and is an absolute superhero, raising three bright, healthy boys on a special ed teacher's salary. Her oldest son, Liam, just got accepted to the local gifted program, and is passionate about reading, chess, and video games. He's fascinated with gaming and is interested in learning to make games of his own.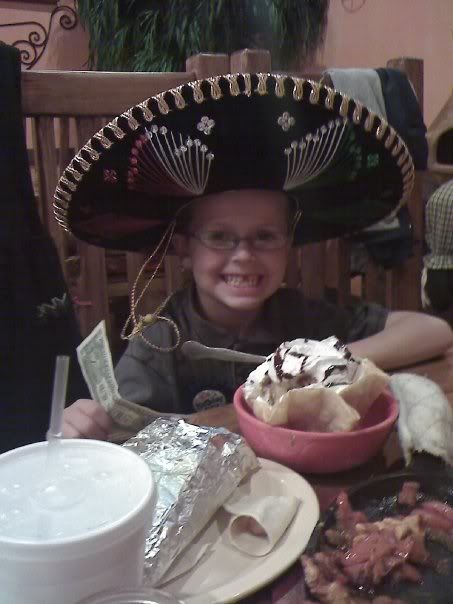 When the community found out about Owen, Liam, Aden, and Nico, and the fact that they didn't have a good PC for Liam and his brothers to learn and play on, they rose to the occasion magnificently. Some Goodjers rummaged through their piles of parts, finding pieces they could spare for an excellent rig. Others wanted to contribute, and donated money to a PayPal account, an account that passed $450 in total donations. Many more loved the idea of providing the boys inspiration, and I set up a Steam account for Liam. In a few short weeks, over $500 worth of games had been gifted to this family. Finally, our resident innkeeper Teneman contacted me and offered my sister and the boys an invaluable gift: a vacation. He's putting them up for a weekend in a cottage, so that these three boys will get to spend a weekend exploring a castle, hiking through caves, and playing games in an amazing setting.
I've been part of this community for nearly five years now, and I should be used to the generosity and enthusiasm that has become a hallmark of Gamers with Jobs. But it's quite different when people you love are on the receiving end of such goodwill. Below are the names of the extraordinary people who contributed to this cause. Each and every one of you has my thanks. In a few days, Liam and his brothers will find out just how amazing the kindness of strangers can be. I'm proud as hell to call myself a Goodjer.
- Edit -
Okay, so it's been suggested that I add two things: a list of needed components so we can check them off when they're donated, and a PayPal account if people want to donate money to the cause.
The PayPal account for this is under the email [email protected].
I've created a Google Map for contributors and well-wishers to tag their locations, along with their avatar and screen name. If you want to attach a little note, that's more than fine!
Case: APEXIA X-Plorer case purchased with PayPal donations (Delivered!)
Power Supply: ThermalTake 700W donated by SaintFaucet (Delivered!)
Processor: i5-750 donated by LilCodger (Delivered!)
Motherboard: Gigabyte P55A-UD3 donated by LilCodger (Delivered!)
Video Card: Radeon HD 5770 donated by Kazooka (Delivered!)
RAM: 8 GB purchased with PayPal donations (Delivered!)
Hard Drive: 500 GB donated by Eezy_Bordone (Delivered!)
Monitor: Asus VW2464H donated by PSKebben
Keyboard and Mouse: Vengeance K60 (Delivered!) and M90 (Delivered!) donated by TheWanderer
Gaming Mat: Razer Goliath Speed Edition donated by Groan (Delivered!)
Software: Windows 7, Microsoft Office and Visual Basic donated by Edwin
More software: GameMaker for Windows and book donated by DanB (Delivered!)
Liam now has a Steam account. His ID is liamdavis735 (linked here).
Sparhawk donated Civ V GOTY edition.
MeatMan donated Orcs Must Die GOTY edition.
FuzzyB donated Torchlight, Plants Vs. Zombies, and Oddworld: Abe's Exodus.
Fredrik_S donated Hoard, Terraria and Binding of Isaac.
Mimble donated Sims 3 plus the Showtime expansion.
Quintin_Stone donated Tropico 4 full bundle.
Momgamer donated Portal 2.
IHateDRM donated Bastion, Cthulhu Saves The World, and Breath of Death VII.
St Hillary donated Quantum Conundrum.
Plastefuchs donated the last Humble Indie Bundle.
TuffaloBuffalo donated KOTOR, Shogun 2, and Dear Esther.
Dejanzie donated Frozen Synapse, Secret of the Magic Crystals, and Bookworm Adventures.
ClockworkHouse donated Cave Story+.
Growat donated Vessel.
Shoptroll donated Defense Grid.
Garion donated Trine.
Grenn donated Super Meat Boy.
Shoptroll donated Jamestown and the Amanita Collection.
DanB donated Peggle.
RedWing donated Prince of Persia.
Kaybeen donated World of Goo.
The following people have chipped in on PayPal (I don't want to put actual names here, so if your screen name wasn't included with the donation, I've listed you as anonymous.)
M0nk3yboy
Growat
KilanAsh
Anonymous Hero 1
Anonymous Hero 2
Tigerbill
HedgeWizard
TuffaloBuffalo
Krev
Duoae
Dejanzie
Krazytaco
Anonymous Hero 3
Anonymous Hero 4
Anonymous Hero 5
MomGamer
Dejanzie