Seems I can't buy a new computer without something going wrong...
So once again I have a new computer, and it's failing to boot at all, simply comes up with a weird failure screen before it has a chance to run through BIOS, so I'm guessing it's a hardware problem (I had the guys at the shop assemble it to avoid exactly this sort of thing). I'll post up a photo I took of the problem, it's ... interesting to say the least ('scuse the cluttered desk):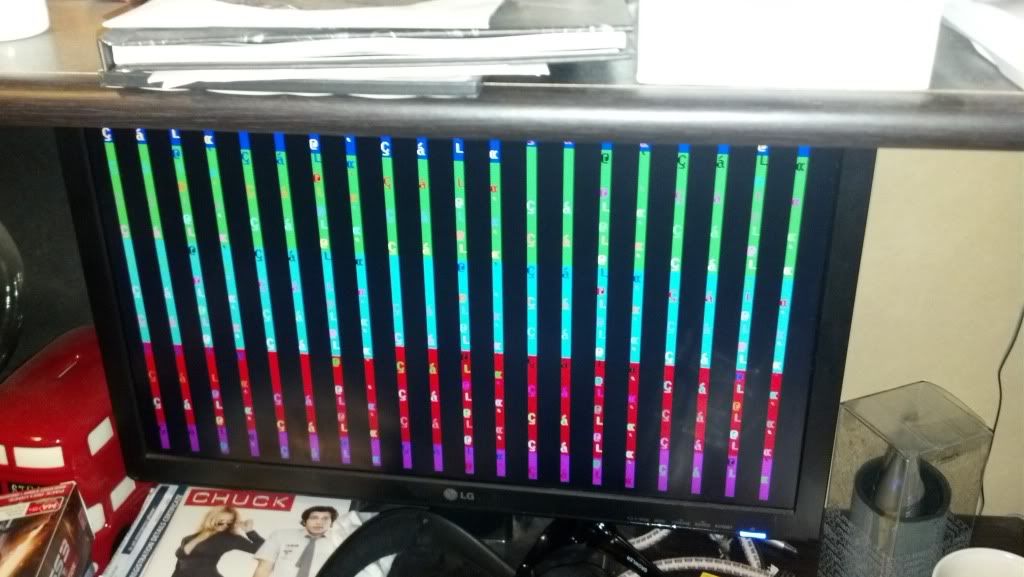 Any ideas what might be causing this?