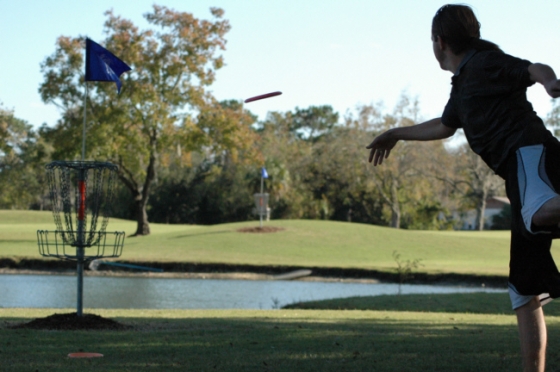 Image from www.pdga.com
I'm not sure how much interest there is for Disc Golf in these forums but I created this thead to avoid cluttering up the Ultimate Catch-all
I played Ultimate through high school and college. Afterward I played allot of pickup games with my friends but as we get older it has been harder and harder to find enough people to get a big enough group together. Then we discovered disc golf a couple years ago and we have been hooked since. I went from having a $20 starter set to having 15 or so discs which is too many to fit in my bag!
For those interested in giving it a try, most discs fly quite differently from your standard Ultimate discs so I highly recommend watching some of the Discraft Disc Golf Clinic videos.
Also DGCourseReview is the go-to place to find info about courses.