Welcome to another month and another Pile of Shame thread! This month we celebrate Independence Day in the United States. In a completely round-about and possibly not even related way, we're going to play some games to throw off the shackles of tyranny, or something like that...
A quick reminder, in order to be considered "Pile of Shame" the game needs to be at least three months old. Otherwise, it's just a new game you haven't gotten to playing yet.
Let's get on to the games!
This month's Pick of the Pile is
[size=30][b]Mass Effect 2
[/size][/b]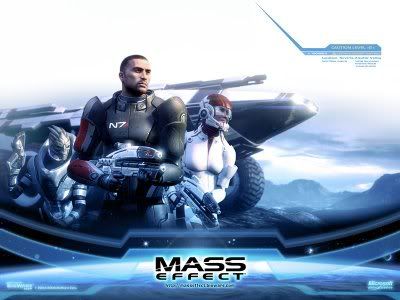 "Two years after Commander Shepard repelled invading Reapers bent on the destruction of organic life, a mysterious new enemy has emerged. On the fringes of known space, something is silently abducting entire human colonies. Now Shepard must work with Cerberus, a ruthless organization devoted to human survival at any cost, to stop the most terrifying threat mankind has ever faced.
To even attempt this perilous mission, Shepard must assemble the galaxy's most elite team and command the most powerful ship ever built. Even then, they say it would be suicide. Commander Shepard intends to prove them wrong." (Bioware.com)
[u]Multi-Platform[/u]
Assassin's Creed 2 - Tkyl, dewlinehokie36
Batman: Arkham Asylum - estorino
Bully: Scholarship Edition - SallyNasty
Castlevania: Symphony of the Night - Clemenstation
The Dig - ClockworkHouse
DJ Hero - Jonman
Dragon Age: Origins - Jonman, Tanglebones, RSPaulette
Final Fantasy XIII - Lard
Gears of War - mrp
God of War - mrp, brokenclavicle
GTA IV: The Lost and the Damned - RSPaulette
Just Cause 2 - mrtomaytohead
Lego Rock Band - Jonman
Mass Effect - Tanglebones
Mass Effect 2- dewlinehokie36, Luggage, Quintin_Stone, Tanglebones
Mirror's Edge - pignoli
Osmos - pignoli
Overlord - MadGav
Prince of Persia (2008) - [color=red]MrDeVil909[/color]
Prince of Persia: Epilogue - RSPaulette
Prince of Persia: The Two Thrones - slazev
Pure - m0nk3yboy
Red Faction: Guerrilla - MeatMan
Sam & Max: Season 1 - stevenmack
Trine - stevenmack
X-Men: The Official Game - m0nk3yboy
[u]PC[/u]
ARMA II - Tkyl
Ben There, Dan That! - AUs_TBirD
Crysis - Vrikk
Crysis Warhead - Hemi
Dawn of War II - 4dSwissCheese
Deus Ex: Game of the Year Edition - cyrax
Fable 2 - maddoc1979
Penumbra: Black PLague - cyrax
The Void - KingGorilla
The Witcher - TheCounselor
[u]Xbox 360[/u]
Crackdown - RSPaulette
Fable II - maddoc1979
Forza 3 - Jonman
Fusion Frenzy 2 - Jonman
[u]PS3[/u]
[u]PS2[/u]
Persona 3: Answer - slazev
Persona 3 : FES - brokenclavicle
Shadow of the Colossus - slazev
[u]PS[/u]
Final Fantasy VII - Dysplastic
[u]Wii[/u]
Madworld - AUs_TBirD
Metroid Prime 3: Corruption - AP Erebus
[u]DS[/u]
Osu! Tatakae! Ouendan! - AUs_TBirD
Phoenix Wright: Trials and Tribulations - cyrax
[u]GBA[/u]
Castlevania: Circle of the Moon - Vrikk