Don't Be a Fool, Clear Your Pile
It's almost Spring, the clocks have moved forward and the relative dearth of new releases makes it a prime time to make a move against the pile that's always lurking in the background. Mocking you for your inability to diminish it's size. You close your eyes and can hear its insidious tones...
...Oops, got carried away there. Go find a game and beat it, 'nuff said!
This month's pick of the pile is
[size=30][b]Far Cry 2
[/size][/b]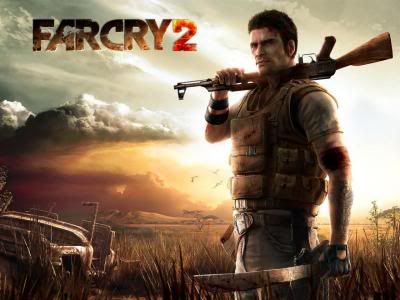 "Caught between two rival factions in war-torn Africa, you are sent to take out 'The Jackal,' a mysterious character who has rekindled the conflict between the warlords, jeopardizing thousands of lives. In order to fulfil your mission you will have to play the factions against each other, identify and exploit your their weaknesses, and neutralize their superior numbers and firepower with surprise, subversion, cunning and, of course, brute force." (Ubisoft)
[u]Multi-Platform[/u]
Far Cry 2 - mrwynd, wordsmythe, Stengah, iseemonsters, iSc00t
Mass Effect - Ulairi, adam.greenbrier, kazar, maddoc1979
Red Alert 3 - stevenmack
Dead Space - Jonman, Dysplastic, TheCounselor, estorino
Pure - [s]Reshogg[/s]
World of Goo - Reshogg, [s]JonH[/s]
Saint's Row 2 - lostlobster
Assassin's Creed - Quintin_Stone, ForcefulCheese
Dragon Quest IV - [s]Mystic Violet[/s]
Prince of Persia - [s]Dysplastic[/s]
Fallout 3 - TheCounselor, WipEout, jdzappa
FIFA World Cup 2006 - [s]ForcefulCheese[/s]
The Last Remnant - sshuber
Overlord - Aries, AmazingZoidberg (x2)
Rayman: Raving Rabbids - [s]AUs_TBirD[/s]
Mirror's Edge - [s]Lex Cayman[/s]
Tomb Raider: Anniversary - Hemi
Rainbow 6: Vegas - Rallick, [s]kuddles[/s]
Rainbow 6: Vegas 2 - [s]nukacola23[/s]
Left 4 Dead - WipEout
Bioshock - ChrisLTD
Legend of Zelda: Ocarina of Time - *Legion*
Resident Evil 4 -[s]*Legion*[/s]
[u]PC[/u]
Neverwinter Nights - Ulairi
Aquaria - Dysplastic
Icewind Dale - SocialChameleon
SWAT 4 - [s]JonH[/s]
Far Cry - [s]*Legion*[/s]
Dark Messiah of Might and Magic - *Legion*
World in Conflict - *Legion*
The Witcher - kazar
Medievil Total War - jdzappa
Warcraft III - Rallick
Sacred 2 - stevenmack
Crysis - ChrisLTD, Minarchist
[u]Xbox 360[/u]
Lost Odyssey - Minarchist, Yoreel
[u]PS3[/u]
Resistance: Fall of Man - [s]ColdForged[/s]
[u]DS[/u]
Phoenix Wright: Justice for All - SocialChameleon
Chrono Trigger - Vrikk
The World Ends with You - Vrikk
Retro Game Challenge - AUs_TBirD, nukacola23
[u]PSP[/u]
[u]Playstation 2[/u]
[u]Playstation[/u]
Final Fantasy VIII - Rubb Ed
Ico - ForcefulCheese
[u]Nintendo 64[/u]
The Legend of Zelda: Majora's Mask - pneuman
[u]NES[/u]
Dragon Warrior II - [s]AUs_TBirD[/s]