Featured on 1up. Think Defense of the Ancients.
It's an action/RPG/RTS hybrid, inspired partly by the popular WarCraft III mod Defense of the Ancients.

For those who've never tried DotA, it concentrates on two teams trying to destroy each others' bases; though rather than managing all the units or gathering resources as in a regular RTS, players each control a single Hero unit with different powers, leveling up by killing A.I. enemies around the map.

In Demigod, you control one of many "demigod" heroes -- some of which survive solely on the strength of their own powers, others of which thrive on building smaller units and structures of their own for support. The guy on the left in the screenshot below is one such hero, "The Rook," a former king whose spirit now animates an anthropomorphic castle. Demigod is, as you'd expect, a multiplayer game at heart, with an emphasis on co-op play. There's a single-player mode, too, though Gas Powered Games says it will serve mainly as a "training ground" for the multiplayer.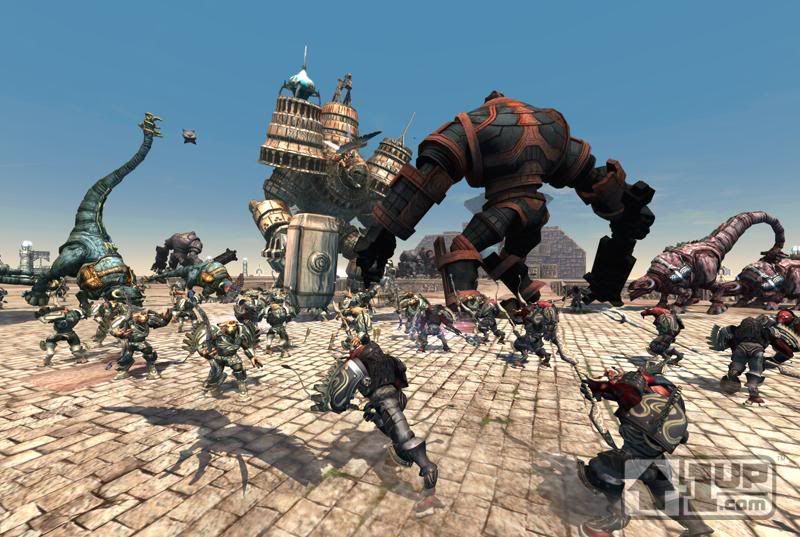 You control the big giants, the smaller guys are AI support pieces.