September is be kind to to editors and writers month. In honor of some of our more "famous" writers let's play some of our older to titles so they will have one less game to wax poetic over that "no one played."
No seriously, if you like what you read drop them a line. I know I never get tired of hearing how awesome I am, and I don't write a d*mn thing.
Since we have a 3-way tie for most players on a game, and Assassin's Creed was last month, I made an executive decision.
This Month's Pick of the Pile is:
[size=30][b]Lost Odyssey
[/size][/b]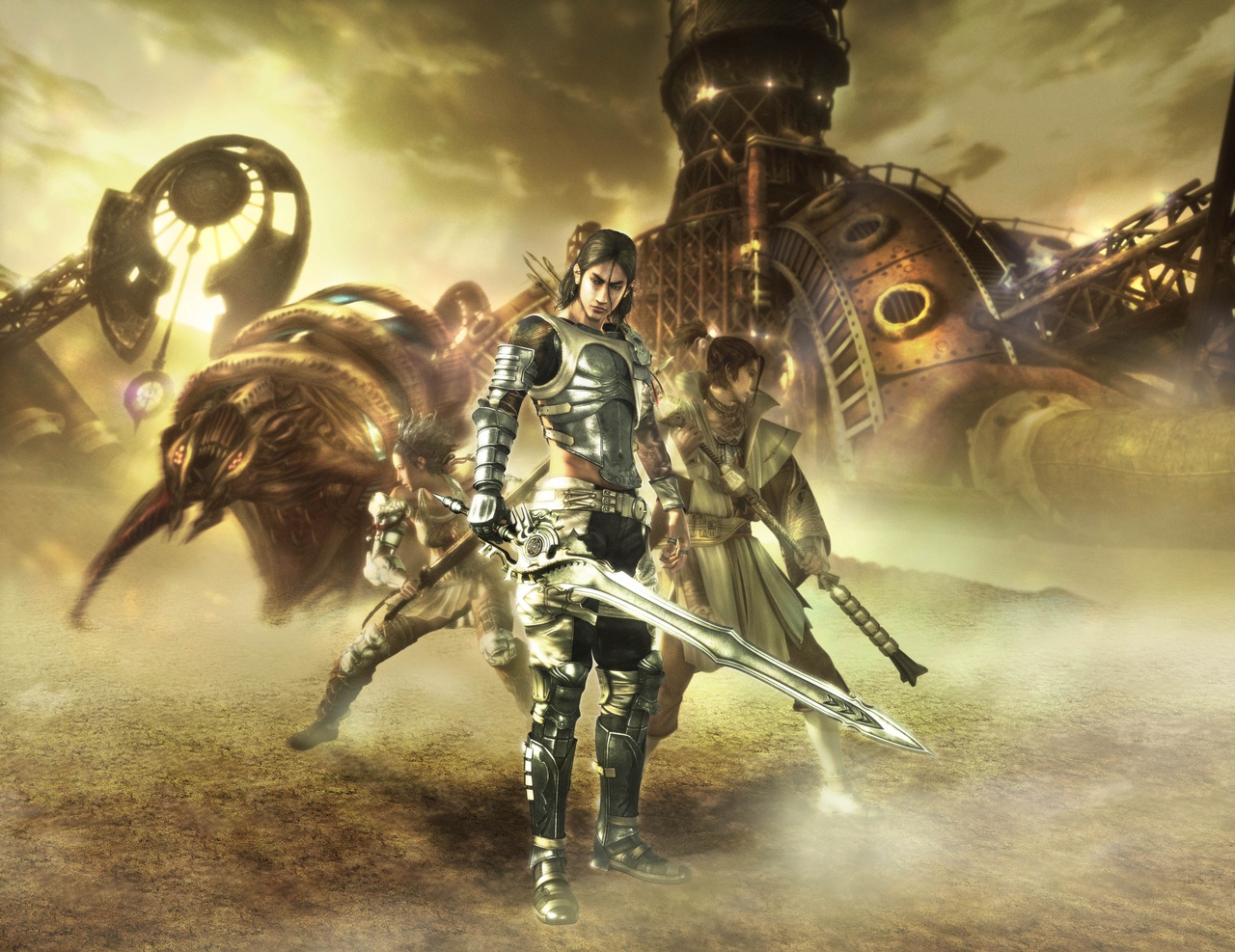 "Lost Odyssey™ is the story of Kaim, an immortal character who has lived more than 1,000 years. He doesn't remember his past, and he doesn't know where his future lies. Throughout Kaim's journey, a handful of characters will join him on an odyssey to discover their intricate past and destiny, leading you through a dramatic story of massive scale. Lost Odyssey features breathtaking visuals and an epic adventure made possible only by the power of Xbox 360®." (Xbox.com)
[u]Multi-Platform[/u]
Mass Effect - oldmanscene24, Higgledy, Quintin_Stone, Kraint
Assassin's Creed - Phishposer, Kraint, tanstaafl, maddoc1979
Overlord - Kraint, 4dSwissCheese
Lego Star Wars - Kraint
Half-Life 2 - MrDeVil909, interstate78, GioClark
Half-Life 2: Episode 1 - Tkyl
Half-Life 2: Episode 2 - Tkyl
Portal - AUs_TBirD
Condemned 2: Bloodshot - stevenmack
Bully - Dysplastic, Rubb Ed
Beyond Good and Evil - Dysplastic, subaltern
Fable - JohnnyMoJo, Rubb Ed
Castlevania: Symphony of the Night - [s]AmazingZoidberg[/s]
Bioshock - interstate78
Call of Duty 3 - interstate78
Just Cause -[s]Irongut[/s]
Prince of Persia: The Sands of Time - wordsmythe, subaltern
The Darkness - Azure Chicken
Command & Conquer 3 - GioClark
The Elder Scrolls: Morrowind - Taidaan
Prey - [s]Irongut[/s]
[u]PC[/u]
The Witcher - Kraint, Tkyl, Thirteenth
S.T.A.L.K.E.R - Kraint, Stengah, MaverickDago
Grim Fandango - 4dSwissCheese
Far Cry - [s]tanstaafl[/s]
Fallout - Jadawin
Fallout 2 - AmazingZoidberg
Command and Conquer: Red Alert - Switchbreak
Warcraft III - Rallick
Warcraft III: The Frozen Throne - Rallick
Deep Space 9: The Fallen - AUs_TBirD
[u]Xbox 360[/u]
Eternal Sonata - Kraint
Lost Odyssey - nsmike, Mystic Violet, Sku Boi, pnueman
Forza 2 - [s]Poppinfresh[/s]
Beautiful Katamari - maddoc1979
Crackdown - Faceless Joe
[u]PS3[/u]
Ratchet and Clank Future: Tools of Destruction - stevenmack
Folklore - Azure Chicken
Uncharted: Drake's Fortune - Hemi
[u]Playstation 2[/u]
Ratchet and Clank - Quintin_Stone, JohnnyMoJo
[u]PSP[/u]
Castlevania: Dracula X Chronicles - [s]AmazingZoidberg[/s]
[u]Playstation[/u]
[u]Wii[/u]
[u]Nintendo DS[/u]
Phoenix Wright: Justice for All - Thirteenth
Final Fantasy III -Jadawin
[u]Game Boy Advance[/u]
Fire Emblem - AUs_TBirD
[u]SNES[/u]
Breath of Fire - AUs_TBirD
[u]NES[/u]
Super Mario Bros. - AUs_TBirD