The week after Week 1 is one of the best weeks of the football season. After months of Hot Takes Based On Nothing but Vibes, we now have Hot Takes Based on Evidence of Games Played.
I mean (and I made most of these up):
* Niners and Cowboys are going to the Superb Owl
* Chiefs / Bills / Bengals are cooked because they lost
* Jets are cooked despite the W
* The Rams are back!
* Belichick should be fired
* Tua (or Tyreek) should be MVP
I say:
Let's pump the brakes a bit. The only think we know is that the Cardinals are tanking. The rest of it is just the hottest of hot takes.
WEEK 1 CHAOS
I don't know why you read my nonsense when Draw Play Dave sums it up so well: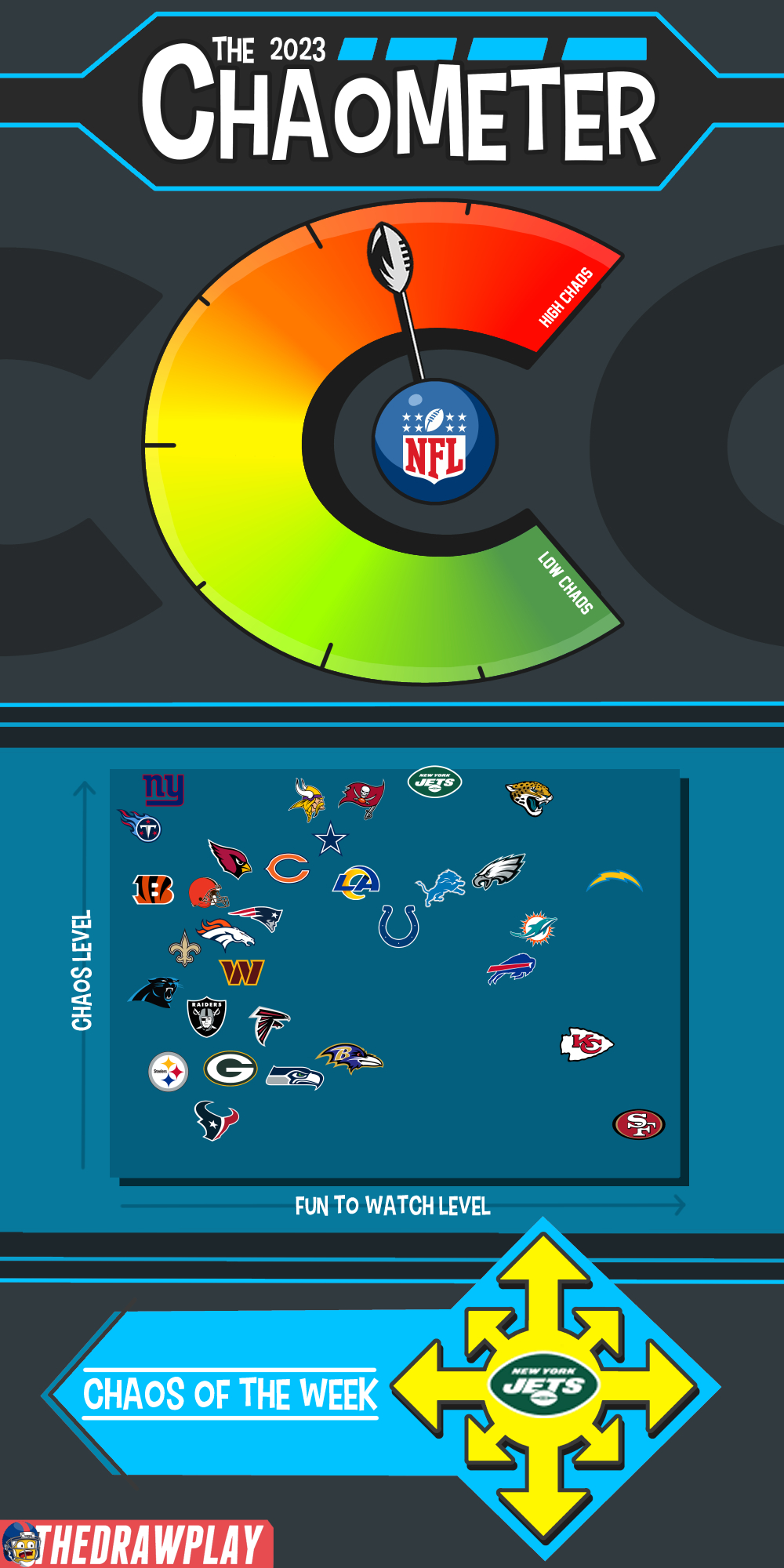 I can vouch for the fact that the Panthers are semi-chaotic but utterly unwatchable except for Brian Burns' sacks. Tiny Bryce Young is going to get killed back there (or fall asleep) waiting for his receivers to get open. It makes for dull Sunday afternoons. You'll have to weigh in below on whether DPD portrayed your team accurately.
Speaking of chaos, it's reflected in the new No. 1 team in this week's power rankings. The Chiefs are out of everyone's top spot. Heading into Week 2:
NFL.com andCBS Sports: Niners
Bleacher Report and ESPN: Also Niners
PFT and SI: Ditto, Niners
The Athletic: Cowboys
OK, so maybe not that chaotic.
SCORIGAMI!
Week 1 produced the first Scorigami of 2023 (and the 1,076th in league history): Ravens 25, Texans 9
Meanwhile, Bucs 20, Vikings 17 was the 283rd time we've seen that final score. That's far and away the most common result.
WEEK 2 SCHEDULE
A few interesting games plus a Monday night doubleheader:
Thursday night
Vikings at Eagles (Prime)
Sunday early
Packers at Falcons
Raiders at Bills
Ravens at Bengals
Seahawks at Lions
Colts at Texans
Chiefs at Jaguars
Bears at Bucs
Chargers at Titans
Sunday late
Giants at Cardinals
Niners at Rams
Jets at Cowboys*
Commanders at Broncos
Sunday night
Dolphins at Patriots (NBC)
Monday night
Saints at Panthers, 715p (ESPN)
Browns at Steelers, 815p (ABC and ESPN+)
No ManningCast; off till Week 4
Coverage maps will be in their usual spot Wednesday.
* Intended to be the national GOTW (bc Nantz/Romo are assigned). But instead of watching Rodgers doing his thing, we'll get to see Zach Wilson getting punched in the face by Micah Parsons et al. Fun!