I was going to start this week with a bunch of burning questions, but no one cares about my takes on the Eagles (will they win the Superb Owl?), the Panthers (are they really a playoff team?), Justin Herbert (is he overrated), the Lions (are they the most fun team in the NFL?).* But we have SATURDAY FOOTBALL, so no one has time for this nonsense. Especially this guy: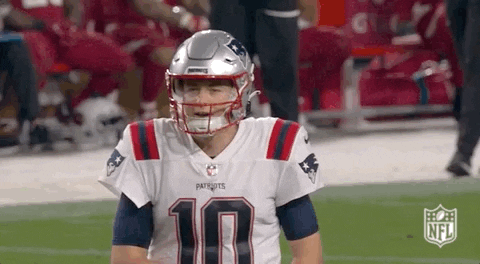 And this guy: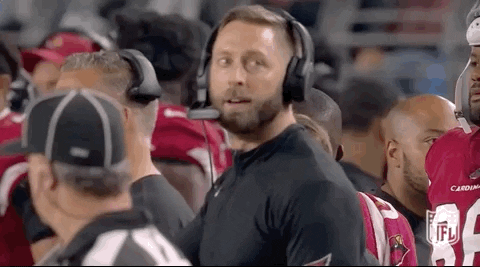 And these guys: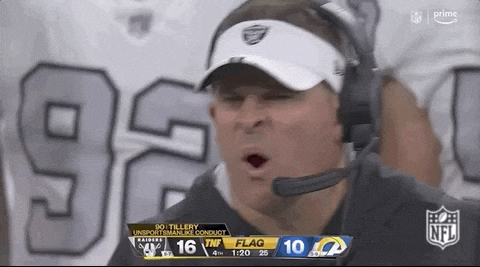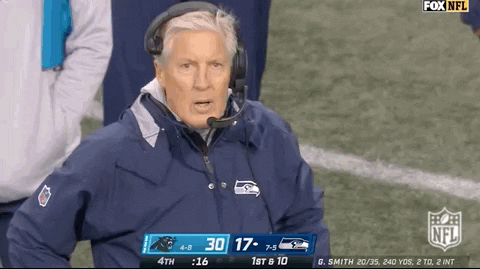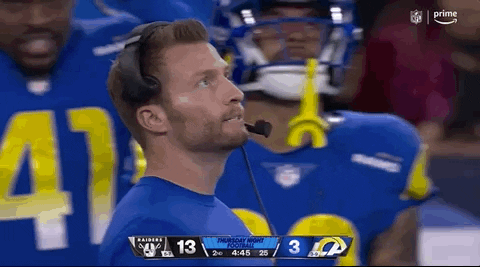 It's all about next week at this point. Let's get to it.
WEEK 15 SCHEDULE
Now featuring Saturday football! Plus a bunch of games with playoff implications for both teams involved.
Thursday: **Niners-Seahawks** (Prime)
Saturday: Colts-Vikings (1p), Ravens-Br*wns (430p), **Dolphins-Bills** (815p)
Note: All three Saturday games are on NFL Network; let me know if you need an arrrrrrrrrrrternative arrangement
Sunday early: Falcons-Saints, Steelers-Panthers, Eagles-Bears, Chiefs-Texans, Cowboys-Jags, *Lions-Jets*
Sunday late: Cardinals-Broncos, *Patriots-Raiders*, *Titans-Chargers*, **Bengals-Bucs** (the national GOTW even though Brady is booooooring and the Bucs suck)
Sunday night: *Giants-Commanders* (NBC in a Sunday Night Flex Special)
Monday: Rams-Packers (ESPN, plus ManningCast)
Here are your Week 15 coverage maps. Look at who gets Chargers-Titans: Tennessee, SoCal and Herbertville, Oregon.
THE WATCHABILITY INDEX
TIL that 538 evaluates each upcoming game based on quality (how good are the teams involved?) and importance (how will the game affect playoff odds?), then assigns it an overall rate. (Thanks to Paleo for highlighting this in the Week 14 thread; I hadn't bothered to click the tab in the graphic until he pointed it out.)
So here's the watchability index in order for the Week 15 games. All games are at 1p or 4p Sunday unless noted; any game with a rating below 61 probably isn't worth your time.
81--Dolphins-Bills (Sat)
77--Bengals-Bucs
72--Titans-Chargers
67--Niners-Seahawks (Thu)
66--Giants-Commanders (Sun nite)
62--Lions-Jets
60--Patriots-Raiders
58--Cowboys-Jaguars
42--Ravens-Browns (Sat)
39--Eagles-Bears
29--Colts-Vikings (Sat)
27--Steelers-Panthers*
19--Chiefs-Texans
7--Rams-Packers (Mon)
6--Falcons-Saints
1--Cardinals-Broncos
Some games to circle in Weeks 16-18:
Week 16: Bengals-Patriots (88 rating)
Week 17: Bills-Bengals on Mon night (98 rating)
Week 18: Ravens-Bengals (97) and Patriots-Bills (88).
STAT OF THE WEEK
Touchdown Trevor (seen in the header with helmet on; his long flowing locks tend to stun some members of this sub, rendering them speechless and prone to hallucinations such as someone named "Brock Purdy" quarterbacking the Niners as if) became the youngest player in NFL history to throw for 350 yards (TDTL had 368) and three TDs (he had three) and rush for a TD (which he did).
Our boy is growing up before our eyes!
NEW NAME ANNOUNCEMENT
I'm hereby retiring the HEY DARNOLD moniker I hung on the Panthers' (current) QB.
Behold, BEARDEDARNOLD!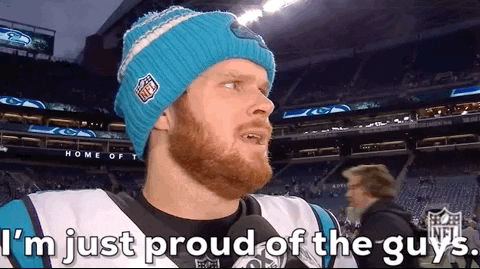 Dude is 2-0 since he hid those fat cheeks of his under that beardy beard of his. #KeepPounding and #StopShaving.
POWER RANKINGS
Let's take a peek at ESPN this week:
Your top five: Eagles (1st last week), Chiefs (2nd), Bills (3rd), Cowboys (4th), Niners (7th)
Biggest gainer: Chargers?! (+7 to 10th) ... I love watching Justin Herbert, but this is a very flawed team. That said, ESPN has them just ahead (in this order) of the Seahawks, Jets, Commanders, Titans and Patriots. I guess someone has to be 10th; why not the Chargers?
Biggest loser: Raiders (-5 to 23rd). That's what you get for letting Baker Mayfield go 98 yards for a game-winning TD.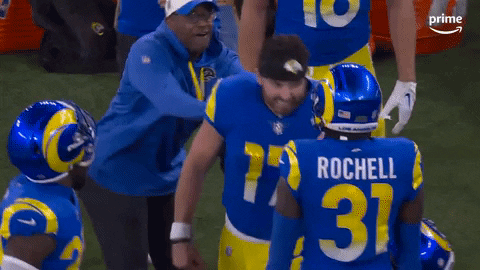 IF THE SEASON ENDED TODAY ...
AFC leaders: Bills, Chiefs, Ravens, Titans
AFC wild cards: Bengals, Dolphins, Patriots
Next up: Chargers and Jets (both 7-6)
NFC leaders: Eagles (clinched!*), Vikings, Niners, Bucs
NFC wild cards: Cowboys, Commanders, Giants
Next up: Seahawks (7-6), Lions (6-7)
* Just a playoff berth at this point
Eliminated! The Broncos join the Texans and Bears in Elimination Country.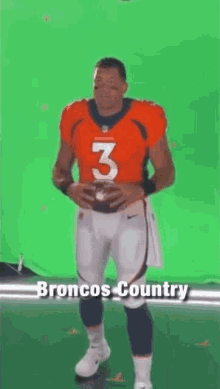 ... off into the sunset. God, the Broncos stink this year.
FINALLY
To answer the questions I posed in the first paragraph:
* Looks like it!
* HELL YEAH
* Maybe just a little (via Mike Tanier, who apologized for his foolishness this week)
* Absolutely