You've seen draft guides before. Guides put together by teams of experts from around the country. Ex-scouts, ex-players, and people of talent.
This is not one of those guides.
Welcome to the first GIF NFL DRAFT GUIDE.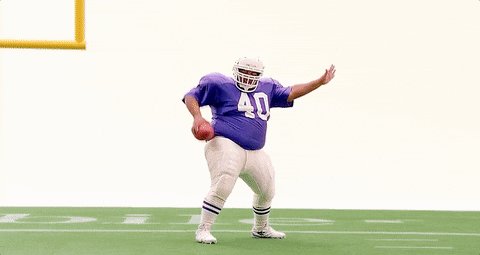 I'll be posting this in 3 parts:
Monday: Quarterbacks
Tuesday: Rest of offense
Wednesday: Defense
Thursday: Cheerleaders
I thought hard about making the GIFs be the entirety of each player's evaluation, but in the end, I couldn't commit THAT hard to the bit.
QUARTERBACKS
1. Trevor Lawrence - Clemson
Alternate GIF:
- Talent at deep ball accuracy is truly rare, and a huge reason why he's been the presumptive QB1 since high school. Makes the downfield throws that separates elite NFL QBs from merely good ones.
- Has tight window accuracy and the arm power to make the tight window throws.
- Smooth, clean throwing mechanics, which is notable because QBs of his height often struggle in this department. Tall, long-armed QBs tend to have elongated or slashing deliveries that hurt their accuracy and consistency (see: Wentz, Kaepernick, Josh Allen). Lawrence actually has relatively short arms for his height, which may be working in his favor here.
- Running ability reminds me of Kaepernick. Has that long-legged, gazelle-like stride that covers ground a lot faster than it looks. Did not run a 40 but is estimated in the high 4.5s, a hair slower than Kaepernick's Combine time of 4.53.
- Excellent pocket composure, not easily rattled. Stood tall in the pocket even in playoff losses where LSU and OU front 7s badly outmatched his offensive line.
- The long, lean legs are an injury concern as they were with Kaepernick, who suffered knee and foot injuries and played most of his career with a rod in his leg. Lawrence also is recovering from a torn labrum on his non-throwing shoulder.
- Not the most anticipatory thrower. Tends to hold the ball until he sees it, which is a habit he'll need to break at the NFL level.
- While he's capable of smooth and quick progressions, he sometimes fell into locking onto the primary read and waiting for the opportunity to make the throw.
- Did not have great WR talent around him. His best target last year is likely a day 3 pick in this draft. His top target all-time was 2nd rounder Tee Higgins. Would have killed to have just one of any of the 7 likely 1st round WRs that Alabama and LSU have had the past 2 seasons.
- Clemson offense didn't really utilize Lawrence's deep arm enough, possibly from the lack of elite WR talent. Lots of screens and short passes that undersold Lawrence's arm talent.
- Lawrence's on-field performance in 2020 wasn't necessarily as dominant as his consensus #1 draft slot might indicate. But his combination of elite skills along with a lack of any truly worrying flaws make him a generational prospect. Much like Andrew Luck (who suffered a rash of INTs down the stretch of his final year in college), Lawrence's abilities project better to the pro game than college, which is the main reason he's been hyped for so long.
2. Justin Fields - Ohio State
Alternate:
- Before I started looking at draft prospects, I did not expect to walk away with as high an opinion on Fields as I have.
- There is a much better chance than you might expect that Justin Fields not only ends up a legitimate franchise QB, but ends up being the best QB of this draft class, Jaguar Jesus included. There are more question marks with Fields than with Lawrence and arguably Wilson, but he has rare abilities. (Watching more Wilson has me more concerned about him than Fields at this point.)
- Top notch arm talent. Delivers boundary throws from far hash.
- A quarterback running a 4.44 40 at 6-3, 230 is incredible. It's like Andre Johnson playing QB.
- Puts his feet into the turf and throws from a sound base. No happy feet. Some complain about how on quick read plays he'll sometimes plant his feet into the ground and standing still instead of taking a drop and bouncing in the pocket, but that's a Tom Brady special.
- Prone to playing hero ball too much, makes bad plays happen by refusing to throw the ball away and give up on a play.
- He didn't put many interceptions on tape, but the ones he did were often frustrating unforced errors. In fact, that's pretty much the book on him in terms of accuracy, because he was PFF's top QB in adjusted accuracy. He was on target more than anyone else, but the plays where he wasn't really stand out.
- 70% of his passing yardage came from air yards. That stands in stark contrast with the last Ohio State draft QB, Dwayne Haskins, whose yardage was heavily dependent on short throws with yards coming after catch. The manner of production between the two could hardly stand in starker contrast.
- Must speed up his process. Time to throw slowed down when blitzed (up to 3.21 seconds in PFF charting), which just cannot happen at the next level. Held onto the ball much too long for the NFL game.
- Overstrides during throws, which slows his release. Amazingly, this tendency doesn't hurt his accuracy any like it does in most passers, but it makes the ball come out later. His actual arm action isn't super elongated, but he did have a longer throwing motion in previous years, which was a point of coaching for Ryan Day and which Day and Fields seem to have improved in 2020. Fixing his stride should help get the ball out of his hand quicker, and should be easier to fix than an elongated throwing motion.
- Fields' elbow comes up high during his windup, which makes people think he's dropping the ball down low, like how Byron Leftwich brought the ball down below his hip line. Fields doesn't drop the ball low like that, but since his elbow is held so high during the windup, the ball looks like it's coming up from being dropped way down. It's still not the most compact or the quickest release, but it's not the "slow release" some have claimed. You'll actually see similar mechanics from Kyler Murray, though Murray's release is quicker. (Murray doesn't generate the same level of arm power as Fields, though.)
- You can copy-paste a lot of Deshaun Watson's draft scouting report into here, except with fewer negatives. Fields is bigger, faster, more accurate, and more adept at reading the field than Watson was as a draft prospect. Both struggled the most with the speed of their progressions, something Watson improved on with time in the league (Watson's average time-to-throw has gone from a league-worst 2.91 as a rookie to a 4th-worst 2.84 in his 2nd year, down to a much more acceptable 2.64 in each of the last 2 seasons).
- I think a lot of the criticism of Fields (that is actually warranted and not an expression of various biases) surrounds the "WTF" plays on his tape. He's so routinely good, but then you get these reps that just stand in stark contrast to everything else. Plays where his awareness and field sense just seem to disappear. I think these are plays that, like Watson, can be ironed out at the next level. But I don't blame evaluators who are a bit scared off by these plays.
- Fields has the toolset and the college production. But he has to get the ball out quicker, especially against the blitz, where he needs to come off the initial read and get to the hot receiver fast. He will scare some evaluators because reading the field slowly is one thing that can sink a QB that otherwise has everything else he needs. I'm not overly concerned and thus Fields has climbed to #2 on my board. But what I wrote near the top about Fields potentially being the best QB in the class is something I had down when I still had Fields at a distant #3.
3. Trey Lance - North Dakota State
Alternate:
- The biggest arm and best athlete in the QB class, which says a lot given how highly the other top QBs rate in those areas. Chart topping athletic tools.
- Played in the most pro-style system of any of the top QBs. Called out protections at the line, which is rare of college QBs. Ran 31% of his snaps under center, while the rest of the top QBs were in single digits.
- Lack of a 2020 season is just such a huge curveball as to make this an unprecedented draft evaluation.
- Lance had 288 career pass attempts, not including the 2020 exhibition game. About on par with Cam Newton's 292, but Cam also had juco reps on tape, and his NCAA reps weren't a year removed from the draft.
- Cannon for an arm. Arguably the most powerful thrower in a draft with 3 other strong-armed round 1 QBs.
- No official 40 time, but his max GPS clocked speed (21.54 mph) would have been 1st among QB runs last year. Despite that peak, he's believed to more realistically run the 40 around the mid-4.5 range, where he's supposedly been timed multiple times. That puts him a notch below the Lamar/Kyler range, and in the Kaepernick/Russ range.
- Pairs that ~4.55 foot speed with a Steve McNair physical run style (McNair ran a 4.71 40). Feels like he can be a weapon as a runner, but with less concern about injury than most of those other names. McNair really is a good comparison here, just faster.
- FBS schools wanted him to play anything besides QB. Was recruited to play linebacker, safety, wide receiver. Hence why he ended up at NDSU. Another black kid told that they're an athlete and not a QB.
- Intelligent. Academics were good enough that he had scholarship offers from multiple Ivy League schools. So did his little brother, Bryce, who instead opted to follow his brother's path to NDSU.
- Lots of progression reads on his tape. Showed a mature grasp of the mental game beyond his years.
- Lance's biggest concern is accuracy, which is always a BIG concern with stepping up to the NFL level. His charted accuracy is the lowest of all the likely 1st round QBs in both this draft class and last year's, and his uncatchable throw rate was 2nd highest (behind only Jordan Love).
- Some mitigating factors to that accuracy rate issue: his average depth of target was very deep. His 11.5 career depth of target is over a yard deeper than the 2020 numbers for the other top QBs. It takes about three Mac Jones attempts to equal one Lance throw (exaggerating, but yeah).
- Also on the accuracy issue, Lance's turnover-worthy throws were very low. When he misses, he's missing safely, not putting the ball in danger.
- His quick throw accuracy was actually very high. PFF charted his quick throw completion percentage at 94.1%, the 2nd highest of any college QB since 2018.
- Not a lot of anticipatory throws on tape. Mostly a see-it, throw-it passer on tape so far. Lot of work to be done here.
- FCS championship game left me cold: passing barely showed up (6-of-10 for 78 yards) and run production was a lot of stuffed 2-yard runs and a couple breakaways. Not a particularly strong showing against his strongest competition. NDSU's scheme didn't help though.
- The 2020 exhibition game wasn't a great performance either, but it just reeked of rust and a lack of real game prep due to the situation. Did start to improve as the game went, but the whole thing feels of questionable use for evaluation. I think the main value of the game was simply demonstrating that he was in football shape and not becoming a slug with the year off.
- Was in fabulous shape at his Pro Day despite the lack of a season. Clearly took his situation very seriously and stayed active on his own.
- Unquestioned high character. Has clear face-of-the-franchise traits. Universally praised as a high quality person.
- All criticism of his tape has to come with the huge asterisk that he was 19 years old in his one year of play. We're talking about a guy's redshirt freshman tape, and comparing it to 3rd year starter tapes. Pair that with FCS level coaching and you could easily imagine that there's a bunch of developmental low-hanging fruit that more experienced FBS prospects already picked. No reason to believe that he is close to his developmental ceiling.
- Best thing that can happen for Lance is to land somewhere that doesn't need him to play in 2021. It's too bad Pittsburgh isn't close to Lance's likely draft neighborhood, because he'd be an ideal guy to sit behind Roethlisberger for a year, and then step up in 2022 and fill Roethlisberger's shoes.
- There is massive, unavoidable amounts of uncertainty when it comes to Lance as a draft prospect. It feels like he could have transferred to a P5 school and worked his way up to the #1 QB of a future draft class.
- When it got down to it, I bumped Lance up to #3 because this is a kid I don't feel like betting against. When you factor in the smarts, athleticism, character, work ethic, and durability, all the shortcomings on his tape feel like challenges he's built to overcome. You're gambling on traits if you take Lance high, but I think his odds are better than they look.
4. Zach Wilson - BYU
Alternate GIF:
- Exceptional ability to throw off-platform with power. Easily the best off-platform thrower in the draft. Will have high value for a system that puts the QB on the move. Does not need to set his feet to deliver the ball.
- Delivers throws from all different arm angles. Teams that want the kind of gunslinger improvisation you get from a Mahomes or Rodgers are going to like Wilson's ability to throw on target from every unconventional body and arm contortion.
- He may be only the 4th fastest of the top QBs, but he still provides running ability. Can make people miss and do some damage when given opportunity. Think Gardner Minshew kind of mobility. More quick than fast, but very capable of extending plays and punishing defenses that leave open field in front of him.
- Frequently went through reads too quickly and didn't allow routes to develop. Turned plays with wide-open routes into contested throws due to impatience.
- Has absurd faith in his own arm, to the point of throwing up a lot of jump balls.
- Has a Baker Mayfield type swagger. Or perhaps more appropriately, Jim McMahon swagger, since we're talking headband-wearing BYU QBs. Has drawn some character questions, though not clear if there's much to them.
- Pounded weak competition in 2020. Rarely pressured playing behind one of the FBS's best O-lines vs. a weak schedule with few winning teams. Hardly felt any pressure. So many reps were glorified 7-on-7 drills.
- Was least impressive against Coastal Carolina, a team that was actually on BYU's level. Was BYU's 1 loss.
- The weakness of his opponents not only padded out his stats, but took a lot of would-be negative plays off the board. Weak defensive backs let a lot of potential INTs turn into catches and touchdowns.
- Can hang his receivers out to dry, throw his guys into collisions.
- Much of his 2020 performance was throwing to wide open receivers, routes run against air.
- Despite throwing to wide open receivers, his accurate throw rate was 2nd worst among the (likely) 1st round QBs of the past two years, beating out only Trey Lance.
- Was not voted as one of the 4 offensive team captains by his teammates. Was made a replacement captain after a week 1 season-ending injury to one of the other offensive captains. (In fairness to Wilson, the captains chose ahead of him supposedly were returned missionaries. BYU is a Mormon school after all, so maybe it was just the religious stuff taking precedence. Wilson says he considers himself Mormon but is not active in the church, and has not done the whole Mormon mission thing.)
- Injury concerns. Suffered a high school shoulder injury, played entire 2018 season with bad shoulder and had to have surgery before 2019 season, then missed much of 2019 season with a thumb injury that also required surgery.
- Looked like a different player in 2020. How much of it was the scheme change? How much was it COVID scheduling removing all of BYU's Power 5 scheduled teams and replacing them with opponents from C-USA, Sun Belt, and Big South? How much was it from being free and clear from injury for the first time in 3 years?
- Wilson would be a #1 overall pick in plenty of drafts. His mobility and ability to throw from every angle are quintessential modern NFL quarterback traits, things you saw in Baker Mayfield and Kyler Murray, both #1 overall picks. That said, I feel Wilson's a bit overrated. His injury history concerns me, and feels like it's being heavily overlooked in this draft process. I don't think he's as polished and proven as beating up on lesser teams made him look.
- Baker Mayfield is really an apt comparison for Wilson. The same kind of skills, similar inconsistency, similar kind of swagger, even a similar "wealthy family" background. Wilson is taller and probably faster, Baker was more battle tested against pressure, better with his reads, and a cleaner bill of health.
- I had Wilson as my #3 QB for a long time, and finally I had to admit that I like Lance better. Say what you will about Lance's competition, but at least his team was the same level as the other team. Wilson beat up on small conference teams with a P5-caliber (even if BYU is technically independent) roster around him.
- Even as my #4 QB, I still think we're talking about a top 10 caliber draft pick. There's too many tools there to work with, and too much potential in those tools, to be excessively down on Wilson as a prospect. I just think Wilson is every bit as much of a project as Trey Lance, but only Lance is being treated as one.
5. Mac Jones - Alabama
Bitter, alternate GIF:
- If not for the existence of Trey Lance, Mac Jones would probably be the most difficult evaluation. To quote another scouting report: "I do not believe that there is a realistic way anyone can confidently scout Mac Jones"
- The combination of scheme and Alabama's overwhelming talent means less was asked of Jones than almost any other QB prospect. But not being asked to do something doesn't mean you can't. Was he a game manager by circumstance, or by necessity?
- "Dad bod" physique. Though he has a bit more athleticism than he looks.
- One of the biggest arguments in favor of Mac Jones was his Senior Bowl week. He was the strongest QB during the week of practices, and elevated his play in a competitive environment vs NFL talent.
- Timing, rhythm-based passer. Throws through windows.
- Has outstanding ball placement in the quick passing game, hitting receivers in stride and facilitating YAC. (If the 49ers do take Jones, this here is why)
- Makes anticipatory throws within the structure of the offense. Definitely has more anticipation throws on tape than most of the top QB prospects.
- Excellent pocket presence. Climbs the pocket rather than getting flushed out unnecessarily.
- Has a quick mental process. Put some good post-snap reads on tape on some of the few plays that weren't just screens or his stud WRs thrashing outmatched DBs.
- Intelligent. Graduated in 3 years with a 4.0 GPA. Described as having a photographic memory. Some people are claiming Jones possesses truly rare football IQ. Again, Alabama's easy-mode offense means we don't get much opportunity to see this on tape.
- Has sound mechanics, which helps him maximize the output of his limited athleticism.
- Lacks athleticism and will not provide anything on the ground.
- Durability is unproven. Has only played one season where he was relatively untouched. Sustained an ankle injury during Senior Bowl practices, and missed the game.
- Is the latest addition to the "6-foot-2, 210-220lb slight build QB" club, joining Jimmy Garoppolo, Derek Carr, and Teddy Bridgewater. All three of those players have had significant injuries at the NFL level. (Zach Wilson is in this club too, and had an injury-riddled career with the exception of last year)
- So much of his tape is screens, flares, etc. Once you take away the throws around the line of scrimmage, and the plays where his WRs are wide open, there's not a lot of tape left. Average depth of target was 8.8 yards, lowest of the top 6 QBs.
- Arm limitations show up on intermediate range passes. Saw some frustration from Alabama receivers when passes were off target or wide open reads missed.
- Deep accuracy issues leaves yardage on the table. Receivers had to come back to a lot of deep passes. Watching DeVonta Smith and Jaylen Waddle videos, you just see them beating guys by 2-3 steps, only to have to square up and win a jump ball on an underthrow. A pure pocket passer needs to be able to hit their guys in stride when they win on a deep rep like that.
- Does not consistently have the power to make opposite hash throws.
- Was nicknamed "McEnroe" by Alabama offensive coordinator Steve Sarkisian because "he would lose his cool when he was a young freshman and sophomore."
- Was arrested in 2017 for DUI and improper identification after failing a field sobriety test and being found with a fake ID following a minor auto accident. Supposedly the fallout from this incident is what got Jones to "grow up" and change his life.
- Given that he only played one season, I do wonder if I'm short-changing his growth potential. Would the deep balls get better with more reps? My evaluation of Jones would change considerably if all those deep underthrows turned into on-target passes.
- Athletic limitations paired with too much scouting uncertainty leaves me unconvinced on Mac Jones's value when it comes to being a potential top-15 selection. He will get compared to Brady and Brees, because he has similar physical limits and will have to develop the same elite mental mastery of the game as those players in order to win on plays.
- If you just evaluate Jones without the specter of him getting overdrafted, he's a good prospect. There doesn't seem to be much risk of him being total trash. At worst he seems destined to be a system QB. If you compare him with Dwayne Haskins who went #15 overall two years ago, Jones compares favorably.
- If Jones is drafted by San Francisco at #3, I envision an outcome similar to Jared Goff in LA. In that offense, Goff made two Pro Bowls and threw for over 4600 yards twice, but the offense ultimately found itself bumping up against Goff's ceiling and wanting a more toolsy passer.
6. Kellen Mond - Texas A&M
- Was a perennial "breakout candidate" in college who never quite broke out.
- Has a lot of good, routine throws on tape, but very few deep or special throws.
- Adds some unnecessary pitter-patter footsteps to some of his drops.
- Has a compact release, but has very tight and stiff mechanics. Reminiscent of Aaron Rodgers when he came into the league, which was one of the knocks that ended up sliding Rodgers down the draft board. Note how Mond holds the ball high and tight, very robotically. That's how Rodgers was at Cal, compared to when he got onto the field in Green Bay, where he loosened up and operated more smoothly as a result.
- Experienced in a pro-style offense.
- Was MVP of the Senior Bowl.
- Some evaluators love Mond and think he is underrated. His steady ascent and his tools have reminded people of Dak Prescott. At the same time, being able to execute the Jimbo Fisher offense while not having truly great traits is what got EJ Manual and Christian Ponder over-drafted.
- Mond is one of those guys who projects as a backup but has starter potential. I think he's worth drafting with a Day 2 pick as a potential future starter, similar to how the Patriots drafted Garoppolo with an eye towards future development rather than immediate play.
7. Kyle Trask - Florida
- Late bloomer who was stuck as a backup behind a top-end prospect throughout high school. Came to Florida without any real starting experience, worked his way up Florida's depth chart, became the starter in 2019, took a big leap in 2020.
- Excellent, battle-tested pocket presence. Stands tall and can operate in unclean pockets.
- Big and durable. 6-5, 240lbs, built like the old-school traditional pocket-passer QB prototype.
- Has an NFL-worthy arm, but not a special, splash play generating one. Does his work in the intermediate game - average depth of target was above 10 yards, putting him comfortably ahead of the dink-and-dunk passers of the class.
- Unsound footwork limits his downfield throwing ability. May be a function of his limited on-field experience. If this part of his game can be rebuilt, he seemingly has the body strength to generate the power to throw downfield.
- Not a gifted runner, but a willing one. Florida inexplicably ran him on way more QB designed runs than his skill set merited. Should be a capable QB sneak ballcarrier at NFL level. Not going to offer much in terms of scrambling and broken-play ability, though.
- Trask is the kind of QB we've seen Shanahan target. He's in that Kirk Cousins, Matt Schaub, and CJ Beathard mold: pocket passers with limited athleticism but quick releases, guys that distribute the ball in the short and intermediate game. Those three names show the high and low end of possibilities of that QB type.
- Should be a mid-round target for teams running West Coast or Erhardt-Perkins style schemes.
WIDE RECEIVERS
1. Ja'Marr Chase - LSU
- Not going to impress you with his measurables. Average height and good-not-great top speed.
- Excels at tracking. Wins 50/50 balls by having better awareness than the defender.
- Scored 14 of his 20 TDs against press coverage. Wins at the line of scrimmage.
- Ridiculously high broken tackle rate.
- Times jump balls well and catches them at the peak of his extension.
- Superb stop-start running ability. Able to stop on an absolute dime.
- COVID opt-out in 2020.
- Lack of top end speed does show up on tape. Struggled to separate from CJ Henderson (1st round CB in 2020).
- Chase is a lot like Justin Blackmon (without the drinking problem, presumably). He has the same kind of traits that allowed Blackmon to be an immediate impact player whenever he managed to be on the field. When Blackmon was drafted, people still valued the tall fast Julio/Megatron types above all else, and panned the pick on those grounds. Current NFL orthodoxy is much less enamored about WR height and speed
2. Jaylen Waddle - Alabama
- Explosive, deadly speed.
- One of the quickest receiver prospects in recent memory.
- Creates separation with both speed and excellent route running.
- Injury in 2020 limited his game experience. This was to be his coming-out season after Jeudy and Ruggs went into the NFL and opened up more opportunities for the younger receivers.
- Like Jeudy, Waddle got the advantage of playing most of his final year in the slot.
- Unlike with DeVonta Smith, we didn't get to see Waddle deal with press coverage much. Unproven in this area.
- Didn't see many contested catch opportunities in 2020, but won all 4 of them. A couple of them are highlight catches on some of those Mac Jones underthrows.
- Did not run a 40, but reportedly has the fastest GPS recorded speed of the WR class. Projects as a low 4.3 or even high 4.2 40 time. There's video of him running a 40 yard sprint vs former teammate Henry Ruggs and the two crossed the finish line simultaneously. Ruggs ran a 4.27 at his Combine. (Chris Simms went on NBC suggesting Waddle's "straight line speed" is not as good as Chase or Smith or Toney. Just a reminder that Chris Simms is dumb.)
- Probably not going to be an "X" receiver, but he showed just enough in contested situations where you can comfortably project him as a "Z" (flanker) and expect him to win on the outside with his supreme quickness.
3. DeVonta Smith - Alabama
- How skinny can you be and still succeed as an NFL wide receiver? We're about to find out.
- Did everything you could possibly ask of a receiver at the college level, and did it at a high level.
- Truly amazing release package at the line of scrimmage. He is so slippery. It just looks different from anyone else.
- His sky-high Heisman-winning production in 2020 was assisted greatly by Jaylen Waddle's injury. Without that, Smith would not have had nearly the same numbers. Waddle led in nearly every category before his injury.
- Didn't run a 40 at Alabama's Pro Day. He ran a 4.49 40 coming out of high school. I would project him in the low-to-mid 4.4s now. That's good, but not small-WR-home-run speed.
- His weight is extremely concerning. Listed at 175 lbs in college, which already put him on the very low end for NFL WRs, but then he weighed 170 at Alabama's Pro Day, and dropped further to 166 at the pre-draft medical combine in Indianapolis. That puts him below the Desean Jackson, Taylor Gabriel, Hollywood Brown line, and those guys are all in the 5-7 to 5-9 height ballpark, not 6-0 like Smith. Bulking up will be a priority, and the fact that his weight is currently trending downwards is disconcerting.
- Small size gives a lot of concern about his ability to beat press man in the NFL, but some future high draft pick cornerbacks weren't particularly successful at pressing Smith in college. We haven't seen his weight work against him yet. Probably isn't going to provide much run game blocking, though.
- Even at his size, I'm not altogether convinced that he can't play "X" in the NFL. It almost seems ludicrous at his size, but none of those SEC corners could use their NFL size to press him.
4. Rashod Bateman - Minnesota
- Ran an unofficial 4.39 40 at his Pro Day. Everyone thought he was slower than that, even though he won deep a lot in college. I don't think evaluations have caught up with his timed speed though. People still comparing him to Keenan Allen, who runs in the low 4.7s.
- Reminds me a bit of how Brandon Aiyuk was undervalued last year because of his speed being mis-evaluated.
- Excellent release off the line. Beats the jam and creates early separation.
- Played both slot and outside. Has the size and ability to beat press coverage required to play the "X" spot.
- The knock on Bateman: too many drops. A bit of Amari Cooper vibes.
- Initially opted out of 2020, but opted back in and played most of Minnesota's abbreviated schedule.
- Minnesota's oversized jersey numbers look stupid, especially on their away jerseys. Nothing to do with Bateman's evaluation, but something that came to mind every time I watched him.
- If Minnesota hadn't been so stupid, Bateman would have been catching passes from Trey Lance instead of Tanner Morgan.
- I thought I was going to watch Bateman's video and see another slow, unable to separate, N'Keal Harry type. Instead, I think he's slightly underrated, or at least under-discussed. Once the top 3 guys are off the board, there's like 10 guys you can legitimately put into almost any order, depending on what kind of player you want.
- Bateman and Terrace Marshall are close in my eyes. Bateman gets the edge for better health and more experience.
5. Elijah Moore - Ole Miss
- Short, tough, fast.
- Ran a 4.35 40 at his Pro Day.
- Compares a lot to Brandin Cooks. As long as you just draft him, and not trade 1st round picks for him or sign him to excessive contracts while wrecking your salary cap, you should be happy with him.
- There's a bit of Steve Smith in there too.
- A slot receiver that you might be able to use creatively on the outside, but probably not an every-down "X" type of guy.
- Ole Miss liked to move him around, motioning him on jet sweep looks or even motioning him into the backfield.
6. Rondale Moore - Purdue
- One of "my guys". This is my aggressive, swing-for-the-fences pick. I'm ranking him higher than most people.
- EXPLOSIVE. Jumps off the screen.
- Ran a 4.29 40 at his Pro Day. No question that the number is accurate. He ran a 4.33 40 coming out of high school.
- Incredible lateral movement. Shifty and slippery. Tons of game-breaking ability.
- Intelligent. Graduated in 2 1/2 years with a degree in business management.
- Attacks defenders and willing to put his shoulder down and run through defenders bigger than him.
- Small. Was listed at 5-9 but measured only 5-7 at his Pro Day. 180 pounds.
- 42.5" vertical jump at his Pro Day, which at 5-7 is remarkable. I watched the video of the jump and he looked like friggin Mighty Mouse. Dude could jump onto his own shoulders.
- Missed most of 2019 with a hamstring injury, then began 2020 as an opt-out but rejoined Purdue and played final 3 games of the shortened Big 10 season. So only 7 games played in the last 2 years.
- He's not likely to be able to play a traditional outside WR role. He's a guy you use in a lot of creative ways, and dare defenders to try and keep up with him. If there's a Tyreek Hill in the class, it's probably Moore. The fact that he may go in round 1 based almost entirely on his freshman tape 3 years ago should tell you what that tape looked like.
7. Terrace Marshall Jr - LSU
- That's "Terrace". There's no "n" in his name.
- Has been compared to his former teammate Justin Jefferson, but reminds me more of another former LSU receiver, DJ Chark. Tall, fast, skinny "X" receiver. 4.38 40 time at his Pro Day.
- 7 drops in 2020. Not a good drop rate.
- 82% contested catch rate in 2020. Won nearly every 50/50 ball.
- Was only 19 this past season.
- Limited time as the #1 target in his offense. Was third option behind Chase and Jefferson in 2019. (Of course, he still had 13 TDs that year, as Joe Burrow rewrote the record book)
- Skinny kid, needs to pack on some more pounds.
- Played slot almost exclusively in 2020, but played outside the two years before that. We're seeing this often now with schools like Alabama and LSU, moving top WRs into the slot.
- Not a lot of "X" receiver prospects at the top of this draft. Despite playing slot in 2020, he clearly projects to a capable outside WR, and after teams mistook Justin Jefferson as a slot-only WR, I think Marshall's snap count at slot won't be held against him so harshly.
- Jefferson set the bar high, but like with Chark, it might not all be there in year 1.
- May be sliding due to medical. Had foot and ankle injuries in high school, and had foot surgery in 2019. Word is some issues popped up at the medical combine, not clear exactly what. Slid him down my board a bit due to this, but I really like him as a prospect if the medical isn't too onerous.
8. Kadarius Toney - Florida
- A weapon more than a traditional receiver. Consistently compared to two names: Deebo Samuel and Percy Harvin. A fast, tackle breaking, hybrid WR/RB kind of player.
- Raw as a route runner and kinda freelances a bit.
- Not likely a fit as a traditional outside WR.
- Value will be higher for creative-minded offenses. Compare how Shanahan built a full-time role for Deebo vs. how Bill Musgrave underutilized Harvin a decade ago.
- Missed time as a freshman and junior. Shoulder injuries in both those seasons.
- Some character and focus concerns. Had a couple off-field incidents with guns in 2018. Some scouts have voiced concern that Toney is focused on a rap career as much as he is football.
- Toney is higher on many other boards (often as high as #4), but to me, there's too much talent at the WR position to gamble on players who set off the "knucklehead" alarms in addition to the sketchy medical history.
9. Dyami Brown - North Carolina
- Purely a "go" route WR in college. North Carolina just sent him streaking down the field over and over.
- 18.4 average depth of target in college. That's absurd.
- Some drops on tape, and a low contested catch rate. Obviously with the way he was used, he didn't get many short and easy catches to pad out his drop rate, but the drops seem more focus drops than bad hands.
- Has physical tools to run a more complete route tree, but has zero tape of him doing it. NC just sent him deep.
- A bit skinny, could stand to fill out some more.
- Quick acceleration. His long speed (4.44 40) is certainly good enough to stretch the field.
- His mom was a track champion in the '80s, and he was a track standout himself in high school.
- He's got similar traits to a Stefon Diggs.
10. About 10 Other Guys - Various Colleges
- For the 3rd year in a row, the wide receiver class is just staggering.
- My 9 guys above I think will cover most of rounds 1 and 2, but there are a ton of other guys that might be round 2 prospects, and certainly a number of good guys who should go round 3.
TIGHT ENDS
1. Kyle Pitts - Florida
- A top 5 pick for a tight end might sound crazy high, but as a matter of fact, Pitts would be even more cemented as a top 5 pick if it was altogether clear that he is, in fact, a tight end.
- The question for Pitts is, is he a tight end, or is he an even bigger Mike Evans / Megatron?
- If you take playing TE out of the picture, Pitts is the #1 WR of this class, and possibly the #1 WR of even the last two great WR draft classes.
- Pitts is 6-6, 246 lbs, and runs a 4.44 40. That's 15 pounds heavier and a tenth faster than Mike Evans.
- Pitts' 83 3/8 inch wingspan breaks the mark for receivers set by DK Metcalf, and is the largest on record in the NFL.
- Pitts translates all these measurables onto the field. He's fast, too big to outmuscle, and too tall and long-armed to defeat at jump balls.
- Why he might not be a TE: his blocking is... pretty bad at this point. He's huge for a WR, but light and skinny for the TE position, and he does not have the blocking technique to compensate.
- Pitts also is much better releasing as an outside or slot WR than he is from an inline position.
- Florida just lined him up outside a lot, not really forcing Pitts to develop his inline game.
- So why not just make him a WR? Because a mismatch-creating TE is more valuable. 3 of the last 4 Super Bowls have each included 2 of these 4 players: Kelce, Kittle, Gronk, Ertz.
- Can he become an inline TE with some blocking coaching and an additional 10 pounds of muscle? Certainly could envision it.
- Worst case scenario, Pitts gives you a massive WR with great speed for his size, and an unmatched catch radius. But a creative playcaller should be able to use him as a WR/TE/big-slot hybrid weapon. Unfortunately, his high draft value makes it unlikely he'll land with a team that has one of the offensive minds that would truly make him a unique weapon.
2. Pat Freiermuth - Penn State
- The TE class is pretty boring. There's basically just these two guys, the guy from Notre Dame who's basically a fullback, and then a bunch of Day 3 guys.
- Known as "Baby Gronk". Definite similarities in their game, though I think that comparison somewhat oversells his athletic profile. Doesn't have the downfield speed of Gronk, and isn't a plus blocker like Gronk.
- What he does do like Gronk is high point jump balls, and outmuscle defensive backs after the catch.
- Penn State lined him up inline, in the slot, as a move TE, and in the backfield as an H-back.
- Though high level blocking isn't there, he has the traits to improve here. Has the size and strength to be a good inline blocker.
- He compares a bit more to traditional TEs than the new athletic freak mold. I think he'll end up being more of an inline TE than he was used at Penn State. But he'll be a plus receiver and a favored red zone target.
RUNNING BACKS
1. Najee Harris - Alabama
- Has good long speed for his size (4.45 40), but doesn't have great initial acceleration. Isn't going to easily pull away from linebackers.
- Great feet, not a lot of wasted movement. Makes defenders miss in short areas
- Strong balance and run ability after contact.
- A Steven Jackson type back, someone who runs with size and power, but is going to do a lot of his best work as a receiver.
- Needs serious work in pass protection. Has the size to pick up blitzers but doesn't live up to it at this point.
- Will be a 23 year old rookie, and had a high workload the last two years. Did not tend to avoid unnecessary contact. Some concerns about wear-and-tear.
2. Travis Etienne - Clemson
- Has game breaking run ability.
- One cut, slasher type back. Ideal for an outside zone running offense.
- Effective at running through narrow creases and getting through traffic.
- Misses some creases. Had a habit of bouncing too many runs outside during his career, though this did improve in 2020.
- Ball security issues. 4 fumbles (3 lost) in 2020.
- Willing to put his body in the way of bigger men in pass protection, but he drops his head to block and is too easily bounced off of and shed.
- Had to follow a careful workout and meal plan to bulk up to 215 for the Clemson Pro Day. Didn't hurt his speed any (4.41 40), but maintaining weight was an issue throughout his time in Clemson.
- Has that home run, Alvin Kamara kind of game.
3. Javonte Williams - North Carolina
- Top shelf tackle breaking. Difficult to bring down.
- Exceptional balance. Keeps his feet while guys bounce off of him.
- Split time with Michael Carter.
- Good initial quickness, but mediocre long speed (4.55 40)
- Low wear. Had a little over half the career rushes of Harris and Etienne.
- Downhill, Nick Chubb, Frank Gore kind of runner.
- Should be a feature back in a gap scheme. Is less suited as a zone runner.
- It's kind of a toss-up for me between Williams and Carter, really just depends on the kind of back you want.
4. Michael Carter - North Carolina
- The "lightning" to Javonte Williams's "thunder" at North Carolina.
- Small but tough. 5-8, 201 lbs. I've seen some comparisons to Ray Rice (without Rice's domestic issues).
- Good hands. Can be used as a slot receiver.
- Glides across the field. Moves very effortlessly.
- Superb agility. His 3-cone and short shuttle would have been top 5 of all players at last year's Combine.
- Quicker than fast. His 4.50 40 is only slightly faster than his heavier, power-back college teammate. But Carter's change of direction is fast and smooth.
- Has decent technique in pass protection, and he's willing, but he's too small to be very effective at it.
- Probably will play a 50/50 rush/receiving role similiar to another former Tar Heel, Gio Bernard. The modern trend towards backfield committee works in his favor.
OFFENSIVE TACKLES
1. Penei Sewell - Oregon
- Has incredible balance and body control for 6-5, 330 lbs
- Was only 19 on the 2019 tape he's being judged on. Allowed 0 sacks, and gave up 0 pressures in 9 of his 13 games that year. Allowed only 1 sack in his freshman year in 2018, and is still pissed off about it.
- Didn't see much in the way of top pass rushers in his limited experience.
- Wins more with his quickness and size than strength, but again, at 19 years old, he was probably still a ways away from reaching his max functional strength.
- Great feet, quick first step. Extremely comfortable moving through open space to engage defenders downfield.
- 2020 COVID opt-out
- He's not quite as fast as Trent Williams, but the way he bolted into the second level for blocks in Oregon's screen heavy offense reminded me of Trent.
- Arms are a little shorter than is typical of a prospect his size.
- Conversely, that screen heavy offense limited Sewell's reps setting the anchor on drop-back pocket pass plays.
- Technique is good but there's room for growth.
- One of the poster children for the Bill Parcels "Planet Theory". Guys that are that big and move like that at 19 years old barely exist. He'd be a top prospect even if you didn't assume that he's going to grow a little more into his body.
- The offensive line coach of the team that drafts Sewell is going to pop a bottle of champagne on Thursday night. Sewell is a monster already but he's also not topped out yet in either his body or technique.
2. Rashawn Slater - Northwestern
- In a draft without Sewell and all these QBs, Slater would be getting a lot more attention.
- Shut down Chase Young in 2019. (Young had 1 sack that game, when rushing from the right side, away from Slater.)
- Shorter arms than you prefer for tackles. Occasionally shows up against long armed pass rushers.
- A bit lighter and narrower of a frame.
- His physical profile is reminiscent of Joe Staley. Similar height, weight, arm length, and speed (though a little less height and speed than Staley).
- Some evaluators are bumping down Slater because they think he's destined to move inside. I'm calling bullsh*t. But if it came to that, he does project to a guy who could play all 3 inside positions as well.
- You watch the tape of Slater handling Chase Young, and you look at what Young did as a rookie in the NFL, and you know all you need to know.
3. Teven Jenkins - Oklahoma State
- The bottom image is Teven Jenkins without his helmet on. The top image is Jenkins blocking Texas edge rusher (and draft prospect) Joseph Ossai into the sideline.
- Nerdy looking kid in glasses who smashes the sh*t out of people.
- Quote Brett Kollmann: "Imagine Bryan Bulaga... but, with rabies."
- Plays like the defense owes him money. Throws people to the ground.
- Big 12 schedule didn't give him a lot of tough pass rushers to deal with.
- Quick 1st step to get depth immediately, then uses his strength to protect the inside gap.
- Excellent footwork, but not the quickest feet. May struggle against true speed rushers. Probably not a left tackle due to that, but almost certainly a day 1 right tackle starter.
- 23-year-okd redshirt senior, so there's a bit of grown man strength vs. still developing kids at play here.
- Teams late in round 1 who need a right tackle (I see you, Baltimore) have to look at Jenkins. If he doesn't go by then, Jacksonville shouldn't let him get past them.
4. Christian Darrisaw - Virginia Polytechnic Institute and State University
- In a draft filled with short armed tackles, Darrisaw is the only top prospect who comes in above the magic 34" mark, at 34 1/4".
- Big and powerful. Has a punch that drops defenders.
- Takes up space and swallows up pass rushers.
- The "Dancing Bear", moves quicker and more effortlessly than guys his size should be able to.
- Not an aggressive finisher. Never going to be the guy road grading in the run game.
- Bit of a low motor. Puts in just enough effort, and sometimes gets caught coasting.
- He's a lot like Russell Okung: a big, long-armed, agile guy who lets the game come to him, rather than aggressively seeking it out. Someone who is patient but also can get beat to the hole by quick, high motor defenders. Has got plenty of talent to be a top pick, but you wonder if he'll find the effort needed if it turns out he can't cruise as easily at the NFL level. But legit franchise left tackle tools make it hard to let him slide too far.
5. Dillon Radunz - North Dakota State
- The other North Dakota State early draft prospect.
- Was a lightly recruited defensive end coming out of high school. Switched to offense after getting to NDSU.
- Was the top performing tackle at the Senior Bowl. Dominated his 1-on-1 reps in practice and then continued it in the game.
- 34 inch arms helps him in a class with shorter armed guys. Small hands, though.
- Somewhat undersized at 301 pounds on a 6-5 frame. Going to want to hit the gym and pack on some more muscle.
- Explosive and plays with some nasty in him.
- Good quickness and ability to make blocks at the second level. Opened up some nice Trey Lance runs. Tested well in the agility and explosion metrics.
- Lack of 2020 season hurt him. His play in NDSU's 2020 exhibition game, as well as the Senior Bowl, both show a step up from his 2019 tape.
- Seems to be sneaking up draft boards late in the process. I've seen him sneak into the back of round 1 even. His movement skills should attract attention from zone teams.
6. Samuel Cosmi - Texas
- Waist bender. Has to learn not to overextend and reach for guys.
- Pro Day measurables at or near the top of the class. Super athletic.
- Strength doesn't always show up on tape. Needs some work.
- Somewhat stiff in the hips. Lacks some fluidity which constrains some of those athletic traits.
- Consistency isn't there yet.
- Had a rough tape in 2019 against LSU, where K'Lavon Chaisson gave him fits.
- His athletic profile makes him more of a fit for teams that require a lot of movement from their line.
- There's a lot of tools there, but the play hasn't lived up to it. Improved in pass protection in 2020 but still needs to take another step.
7. Liam Eichenberg - Notre Dame
- Defeats power with good technique.
- Average athleticism. Strong for his weight.
- Steadily improved every year.
- Short arms (32 3/8 inches) bring his ability to play tackle into question, but he projects to a good guard if he moves inside.
- Boring to watch. Isn't a playmaker, doesn't deliver pancake blocks or destroy pass rushers. Just a steady player that doesn't stand out in any one area, but is adequate across the board.
- Tough. Played against Florida State with his eye swollen shut.
- High floor guy. Almost guaranteed to slot in and be a decent starter, at least at guard. Worth giving a try at right tackle even with the shorter arms.
8. Alex Leatherwood - Alabama
- Played left tackle at Alabama, but struggled with speed around the edge. Almost certainly has to move to the right side in the NFL, or kick in to guard.
- Long and strong. That length may make teams consider him at left tackle anyway.
- Consistency is a recurring issue. Doesn't always seem to maintain concentration or technique.
- Has some explosion to him. Led tackles in vertical and broad jumps. His lower body strength is a plus.
- His tape never quite matched his tools. Has been on draft radars for a while, but never took the step up to being a dominant player.
- I find Leatherwood to be rather overrated. After watching Cam Robinson in Jacksonville, I'm somewhat put off by big, long Alabama tackles that don't play to their physical attributes.
OFFENSIVE INTERIOR
1. Alijah Vera-Tucker - USC
- I'm putting Vera-Tucker as the top guard in this draft, but it's not a foregone conclusion that he has to kick inside. He played both guard spots as well as left tackle at USC.
- Highest graded pass protector at PFF over the past two seasons.
- Why Vera-Tucker's tackle potential is in question: 32 1/8" arm length. That's 3rd percentile length among offensive tackle prospects in MockDraftable's measurable tracking. NFL tackles don't have arms that short.
- Why Vera-Tucker's tackle potential is still in question and not disqualified entirely from his short arms: he moves like a left tackle. Quick kick step, great agility.
- Limitations at tackle showed up when he played against future 1st round edge rusher Kayvon Thibodeaux in Pac-12 Championship. That was only Vera-Tucker's 6th game at tackle, so some positional inexperience at play.
- His agility won't go to waste at guard. He can pull, and he can move in a zone blocking scheme.
- Superb strength, tied for most bench press reps at guard.
- At worst, he's a supremely agile guard, and that's where I'm going to project him.
2. Trey Smith - Tennessee
- Hands of stone. Has a knockout punch that brings defenders to a halt.
- Flattened guys at the Senior Bowl.
- Effort guy that plays with violence.
- Major medical questions. Blood clots in his lungs cost him much of his sophomore year. Also restricted his ability to practice in 2019 and 2020.
- Allowed only 1 sack in the last 2 seasons, in the SEC.
- Played left tackle as a sophomore before the medical issues took him off the field. Took some reps at left tackle in the Senior Bowl. Played right guard as a freshman, and left guard as a junior and senior.
- Has high level talent, but medical has slowed his development. He's a talented but inconsistent player. High upside, but medical will determine where he actually gets drafted.
3. Kendrick Green - Illinois
- Originally a defensive tackle, switched to offensive line as a redshirt sophomore.
- Explosive, quick footed player.
- Plays both center and guard. May project better to center at his height and weight.
- Agile zone blocking specialist. Excels at outside zone.
- Can really cover a lot of ground and make long reach blocks.
- Puts people on the ground.
- Pass protection took a big step up in 2020.
- Can be awkward when he gets to the second level. Doesn't line up blocks nearly as naturally as he does at the line of scrimmage.
- Plays fast, sometimes too fast. Could stand to develop some patience.
- Has to be high on the board of any zone ground game team.
4. Landon Dickerson - Alabama
- HUGE for a center. 6-6, 333 lbs. Quite a bit bigger than the prototypical center. Has started games at guard and tackle.
- Took until his redshirt senior season to be truly dominant.
- Tore his ACL in the SEC championship game. Late injury hurts his draft value. Expected to be ready by the start of training camp, but not guaranteed, and will miss OTAs (assuming we even have them this year, which also isn't guaranteed).
- This isn't his first injury. Has previously torn the ACL on his other knee, and has had surgeries on both ankles. He played 3 seasons at Florida State, all of which were cut short, then played two seasons in Alabama, before the SEC championship injury cut the second one short.
- 1 sack yielded in his 2 Alabama seasons.
- PFF's description of Landon: "Built like a fridge. Not a dorm mini-fridge, either. Industrial size."
- Doesn't have a ton of movement skills, which is why he projects better at center. Has enough agility to take a lateral step in the zone run game and wall off nose tackles. Probably won't see him making a ton of second level blocks.
- Shows good awareness and vision, picks up blitzes.
- Needs to learn to use his hands better, and not lean so much on his size.
- Reportedly a leader and a good guy to have in your locker room.
- Probably still the top center prospect even with the injury concerns.
5. Wyatt Davis - Ohio State
- Prototypical NFL guard tools.
- Played exclusively at right guard, but might also project to center.
- Knee injury in 2020 hurt his tape, but he was dominant in his healthy 2019 season.
- High level pass protection. You don't see many reps of him getting beat.
- Needs to get better at identifying blitzes and stunts. Rarely beat 1-on-1 but gave up sacks when not recognizing pressure coming from somewhere else.
- Moves defenders and is able to turn them and seal them off in the run game.
- Not great at finding people at the second level. Has the agility to get there, but has a harder time finding the block to make.
- High effort. You don't see lazy reps on his tape. If the pass rush doesn't attack his gap, he finds someone to hit. Doesn't settle for simply locking up a defender in a stalemate.
- Pro Bowl caliber tools with some question marks at health and the game sense he's going to need against more exotic NFL defenses.
6. Creed Humphrey - Oklahoma
- Left handed snapper, which can be a bit disruptive for quarterbacks taking snaps under center, but more offenses are going shotgun heavy.
- Tested better at his Pro Day than expected. Sneaky athlete. Was a high school wrestler.
- Powerful hands and upper body.
- Had a couple rough games against draft caliber nose tackles.
- Big enough to play either guard position as well as center.
- No sacks allowed in 3 full seasons of play. Ready to play right away.
- Offers more in movement than Dickerson.
7. Quinn Meinerz - Some D3 school, I don't f*cken know... Senior Bowl National Team
- Division III player who shot up boards after great Senior Bowl and workout performances.
- Had no 2020 season as his athletic conferences opted out of play entirely this year.
- Was a left guard but is being scouted as a center. Was learning center on the fly at the Senior Bowl practices.
- You pretty much have to evaluate him entirely on the Senior Bowl, as Division III tape tells you almost nothing, and he didn't have any of that in 2020 anyway.
- Consistently won his 1-on-1 reps at the Senior Bowl. Showed no indication that the step up in competition was too much for him.
- Wins the leverage game. Gets underneath guys, guys don't get underneath him.
- Wins the quickness game. Makes first contact and gets his hands into guys.
- Wins the strength game. Tied for the top bench reps among centers with 33. Pancaked defenders and put them on the ground in Senior Bowl reps.
- Has to learn to use his hands. When he lost reps, it was when defenders beat his hands with countermoves after initial contact.
- A lot of tools and an impressive Senior Bowl showing, but there's going to be some transition pains when it comes to the NFL level. Could sneak into Day 2 on a team that has the luxury of being a little patient with him. Technique should improve as he gets a whole different level of coaching at the NFL level. But still, with him being so little battle-tested, you don't know what you don't know.
8. Ben Cleveland - Georgia
- 0 sacks, 1 QB hit, and 12 pressures in 606 pass block snaps over the past 3 years.
- BIG BOI. 6-6, 335 lbs, and not a flabby fat boi.
- He moves better than his size suggests, but you're still not going to use him as a guard that has to pull or get to the second level a lot.
- Exceptional strength. Rumor is that he was a candidate to beat the Combine bench press reps record, had it not been cancelled this year.
- Technique is not the best. Wins by being bigger and stronger than the other guy. Going to need a lot of technical work at the NFL level, but if he can pair some decent technique to go with that size and strength, he could be quite the load.
9. Drew Dalman - Stanford
- Son of former 49ers center/guard Chris Dalman
- Is practically a clone of his father. His dad fit the Mike Shanahan undersized-but-mobile offensive line mold in the '90s, and was drafted by the Niners while Shanahan was offensive coordinator. Chris was a starter for the Niners throughout the '90s, but his career was cut short by a neck injury in training camp in 2000. Went on to be an offensive line coach and now a high school head coach in Salinas.
- He's a light, agile center that fits in a zone-heavy offense.
- Excels at getting to the second level and making blocks.
- Has the biggest hands in the center class.
- Shorter arms, but outstanding strength. Near the top of the class in bench press.
- Going to struggle some with big 0-technique guys.
- Scheme limited at his size, but unlike the '90s, the league now has a ton of Shanahan tree playcallers as head coaches and coordinators, so there will be more competition for Drew than when Chris was a 6th round pick in 1993.
- Will be a miscarriage of justice if Drew doesn't end up in San Francisco like his dad.
DEFENSIVE INTERIOR
1. Christian Barmore - Alabama
- The cream of a very weak DT draft crop.
- Destructive pass rush ability. High rate of sacks and pressures per snap.
- Great hand usage, gets off of blocks.
- More of a 1-gap attacker, not a space eater. Not going to take up double teams.
- Above average but not great against the run. Plays high and loses the leverage game too often.
- One year starter who peaked during the playoffs.
- Ran hot and cold during the season. Had 39 total pressures, but 0 in Tennessee and Florida games. Some of this inconsistency may be a function of lack of experience. Was the peak at the end during the playoffs the start of a legitimate upswing, or just getting hot at the right time?
- Heavily rotated. Was kept fresh with plenty of time on the sideline.
- His evaluation is kind of in a no-man's land. On the high end, he's drawn Gerald McCoy comparisons. He has a high amount of pass rush production per snap. But you don't have tape of him having to play full game snap counts. PFF loves him, but I'm not sure he's an every-down kind of player.
2. Alim McNeill - North Carolina State
- Pure nose tackle.
- Quick hands. Beats centers to the punch
- Has no pass rush technique other than pushing straight forward, but has been able to generate pressure at times.
- Holds up against double teams. Became a dominant run defender in 2020.
- He's a guy who disrupts the offensive line and opens up windows for other players to finish plays. Doesn't make a lot of plays on his own - only 6 solo tackles in 2020 - but he blows up blocking schemes and clogs holes.
- Teams that use 3-man fronts a lot could use him as a 0-tech. There's future potential for pass rush production too with some coaching.
3. Milton Williams - Louisiana Tech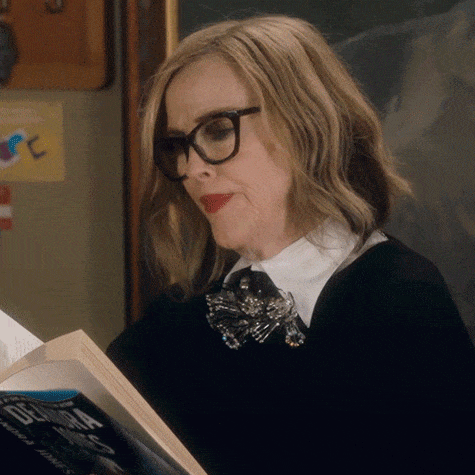 - Tweener who was hardly on anyone's radar until he exploded over the last half of the 2020 season, and then exploded again at his Pro Day when he destroyed the rest of the class at all the metrics: 4.62 40, 34 bench press reps, and 3-cone, short shuttle, and vertical and broad jumps that were all in the 97 to 100th percentiles.
- He's a redshirt junior, and nothing before late October 2020 suggested he was this kind of player.
- He wrecked Conference USA opponents, but the BYU line he faced early in the season shut him down.
- He's gone from late round flier pick to potentially a top-5 interior lineman in this class. It's really anyone's guess where he gets drafted. Is he just a workout warrior, or is he a small school guy that's just waiting to get coached up? Major boom-or-bust pick, but he's likely to go low enough where the gamble is worth it for teams that don't need an immediate starter from the pick.
4. Levi Onwuzurike - Washington
- 3 technique tackle that Washington played a lot at nose tackle for some damn reason.
- Great first step. Fits best on an attacking, 1-gap defense.
- Opted out of 2020. Showed impact early in Senior Bowl Week, but struggled to maintain it, and then an ankle injury caused him to sit out the game. Wasn't in game shape after the season off.
- Has traits of a dominant 3-tech but the loss of the 2020 season really hurts his evaluation. Needed to show more functional strength. Junior tape showed plenty of pass rush promise, but needs to show more strength and consistency.
5. Tommy Togiai - Ohio State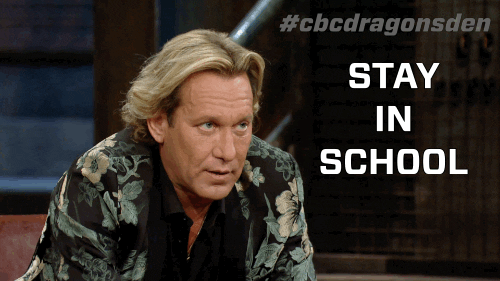 - Played 1-tech at Ohio State but is built to be a penetrating 3-tech.
- Was a rotational player, never took full time snaps. Only 7 starts, all in 2020.
- Undersized but powerful. 40 reps on the bench press.
- Keeps his feet moving. Ran down some broken play tackles.
- All the tape on him is at nose tackle, and he's too small for that in the NFL. Has some traits that translate to 3-tech but it's total projection at this point.
- Had a year of eligibility left, should have used it, and tried to get them to play him at 3-tech.
6. Dayo Odeyingbo - Vanderbilt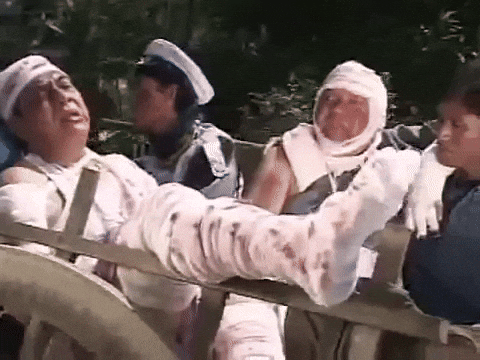 - Was an edge rusher at Vanderbilt but is getting looked at inside for the next level.
- FAST first step. He's the first guy moving at the snap.
- Production should have been higher. The highlights are there, but too few.
- A project that needs coaching that he wasn't getting at Vanderbilt. Attributes and effort are there.
- Tore his Achilles in January. That's a long rehab and the injury happened so late in the process.
7. Osa Odighizuwa - UCLA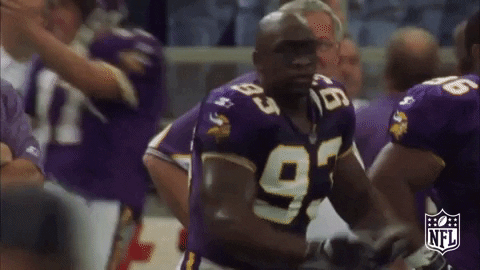 - No, it's a different last name from the last guy.
- Light for a defensive tackle at 280, and at only 6-1, you question how much more he can put on. He doesn't look small on tape though.
- Explosive and high effort. Fights through blocks.
- Long arms (34"), especially for his height.
- Did damage at the Senior Bowl. Probably helped his draft stock there.
- UCLA played him all over the defensive line, including nose tackle.
- If he can put on another 10 pounds, can he be a John Randle style 3-tech?
EDGE DEFENDERS
1. Jaelan Phillips - Miami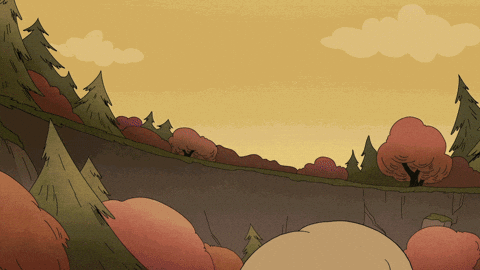 - The one truly devastating, top-flight pass rusher in this class. Only one question: MEDICAL.
- Huge medical concerns. Suffered head and wrist injuries from a 2018 car accident, and then later that year suffered a concussion and ended up retiring from football. Returned to football in 2020 and had a dominant breakout season.
- Has a good set of pass rush moves. Chops, swipes, swims, and spins.
- Fast, beats linemen through the gaps and blows up run plays.
- Has the speed and bend to win on the outside.
- Lots of high level traits. If medical wasn't a concern, we'd be looking at a top 10 pick for sure. I still wouldn't take any other pass rusher over him.
2. Azeez Ojulari - Georgia
- Has one pass rush move (long-arm, swipe outside hand) that he excels at. Hasn't developed any counter moves.
- Has a great first step, and the long arms to keep tackles' hands off of him.
- Was more of a rotational pass rusher, wasn't asked to hold up against the run and handle full time duty.
- A one year starter as a redshirt sophomore. Limited experience may explain the lack of pass rush refinement.
- Gets his hands up and knocks balls down.
- Benefits from the somewhat weak edge rusher class.
- Projects to a rotational role early in his career. He has good physical traits to be a speed rusher, and has one well developed move. If he can develop some counter moves,
3. Joe Tryon - Washington
- Quote Dane Brugler: "looks like an action figure". Extremely good physique.
- Has the best physical tools after Phillips, and none of the health concerns, but production on the field has been limited.
- 2020 opt-out hurts. He was a one-year starter and needs more time on the field.
- Has the quickness and length to win against NFL tackles.
- Very tempted to put him above Ojulari, but we just haven't seen enough from him yet.
4. Kwity Paye - Michigan
- Does Michigan not teach their guys how to pass rush? Paye is a physical specimen, a polished run defender, and a completely raw pass rusher - just like the guy he replaced at Michigan, Rashan Gary.
- Stacks and sheds. Getting off blocks and disrupting the run game is his best trait.
- High motor. You don't see lazy reps. Always active. Runs down plays from behind.
- Doesn't get swallowed up by blocks, but struggles to finish plays after defeating the blocker's first punch.
- Great awareness, finds the ball on fakes and screens.
- Basically has one pass rush move: swipe. Most pass rush reps are him swiping the tackle's hands and trying to speed rush around the outside.
- Has the burst to speed rush, but doesn't have truly devastating speed.
- Has shown the ability to move big tackles with a bull rush.
- Might have some scheme flexibility. Can play inside on passing downs. Hopefully isn't destined to play stand-up LB like Rashan Gary.
- Paye lacks the pass rush moves he needs to utilize his athleticism at the next level. Disruptive in the run game, but is going to need a lot of work to win consistently against NFL tackles.
5. Jayson Oweh - Penn State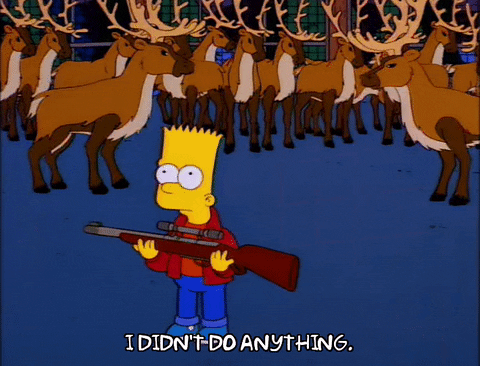 - How high can you draft a edge rusher with 0 sacks in his final season? We're about to find out.
- FREAK athletics. Pro Day set the high end on a lot of edge defender metrics. 4.36 40 at 6-5, 257 pounds. That's speed that guys 50 pounds lighter would kill to have.
- Not just fast, but he has power.
- Looks like Tarzan, plays like Jane?
- Football still new to him.
- Doesn't know what to do with his hands. Has zero pass rush moves. Doesn't fight through contact.
- Doesn't have a great first step, but has incredible acceleration on the second and third step if he doesn't get stopped by contact.
- Oweh is like an edge rusher erector set that nobody's built anything with yet. Major bust potential, but some defensive coach is going to think they can make a stud edge rusher out of him.
6. Payton Turner - Houston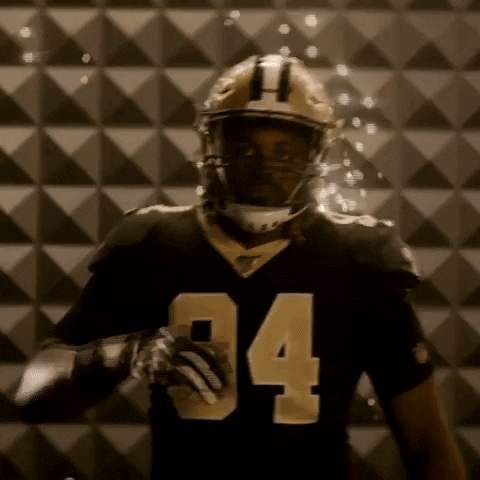 - Tall, super long arms (35"), and heavy for a DE. Kind of like a Cameron Jordan type of end.
- Like Jordan, he's fast enough despite his tackle-like size to play the edge. Good hips for his size, not stiff.
- Has missed time with various issues - foot, hand, knee, and COVID.
- With his size, he can be a movable piece, lining up inside or outside.
- Plays high, which isn't always a good thing. Can lose the leverage game.
- Started to really break out in 2020 but then he missed most of the season. Only a little bit of tape of him playing like a high level prospect.
- Not going to fit everyone's idea of a DE.
7. Greg Rousseau - Miami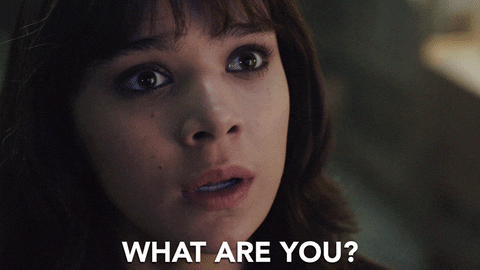 - Tall (6-7), long-armed, somewhat lean edge defender.
- Terrible Pro Day following a COVID opt-out season has significantly damaged his draft stock.
- Played one year but had 15.5 sacks and 19.5 TFL that year.
- Has not shown the ability to consistently win on the outside. Most of his good tape comes from the inside. He's built like an edge rusher, but is he one? Is he an undersized DT?
- Has a quick enough first step to play outside. Has the long arms to beat tackles and reach for QBs as he comes around the corner.
- Hard to make sense of Rousseau. His tape and body don't match. Was it just the lost 2020 season that would have seen him figure out playing on the edge that he's missing? What to make of his poor Pro Day testing - out of shape after the opt-out year?
LINEBACKERS
1. Micah Parsons - Penn State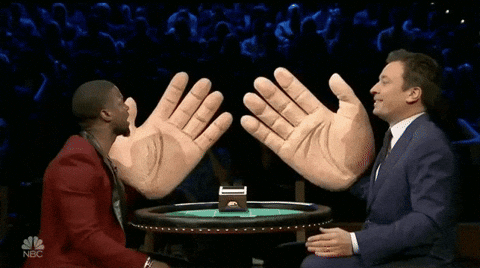 - Will likely slide out of the top 10 due to positional value, but is the highest graded off-ball linebacker in years.
- 2020 COVID opt-out. Was only a 19-year-old true sophomore on his 2019 tape, and he obliterated everything in sight.
- Exceptional blitzer. Top off-ball pass rushing linebacker in PFF's grading in the site's 7 years of existence.
- Lacks experience in coverage, but has the amazing speed (4.39 40) to become a deep middle cover linebacker.
- 11" hands, 100th percentile at the position. Huge mitts to grab people and bring them down.
- A destructive weapon that demands to be in a scheme that will send him on blitzes, or even line him up as an edge rusher in some sub packages.
- Some character concern, was supposedly a ringleader in the Penn State hazing scandal.
- Was originally an edge rusher and still plays that way sometimes. Some nuance to the linebacker game that he still needs to learn.
2. Jeremiah Owusu-Koramoah - Notre Dame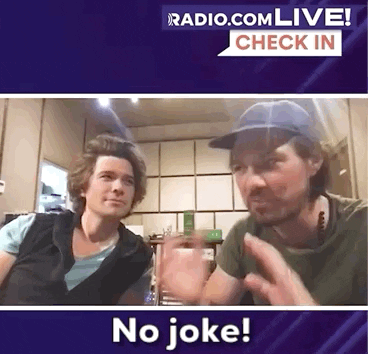 - The man they call JOK.
- Very light (220 lbs). Will be one of the league's lightest linebackers. Similar to Telvin Smith, who was successful at that size (at least before he quit football)
- Sort of a hybrid safety/linebacker type that projects best as a pass covering off-ball linebacker. Best paired with a beefy defensive line that will keep him clean and allow him to fill gaps and cover a lot of space.
- Superior coverage ability. He can run with slot receivers, which allows you to take one less linebacker off the field against 3- and 4-WR looks.
- Violent, car-crash collision hitter. Plays at full speed at all times, which can sometimes be an issue (overruns some plays).
- I see him along the same lines of Troy Polamalu, except as a coverage linebacker rather than safety. You're gonna let him roam and make plays and big hits, and live with the fact that he's going to freelance a bit and run himself out of some plays, because on the balance you'll win more plays from him than you lose.
3. Zaven Collins - Tulsa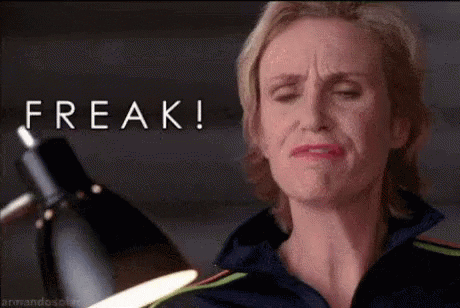 - Freak athlete. Runs a 4.60 40 at 270 lbs. Just a rare combination of size, speed, and length.
- On the opposite weight spectrum as JOK. At his size, he's kind of a throwback to the older "thumper" linebackers. Though he has the speed to play in the modern NFL. Dont'a Hightower is the modern equivalent.
- Covers well for a linebacker of his size. Has the hands to pull down some interceptions.
- Going to need a lot of work on the mental game. Still very raw here, and Tulsa's defense doesn't provide the most direct translation to an NFL style scheme. He's going to have to rebuild his understanding of playing the position from the ground up.
4. Jamin Davis - Kentucky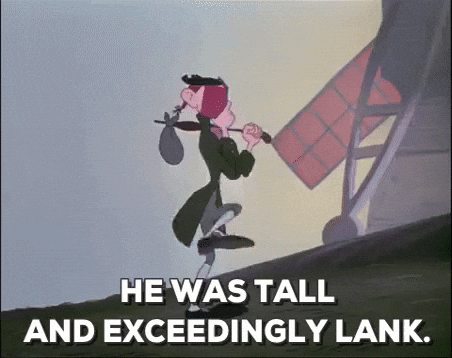 - Skinny, long limbed kid.
- Broke out in 2020 and excelled as a run defender. Length allows him to shed blocks and get to ballcarriers.
- Strong, sure-handed tackler with a great tackle range.
- Has the speed to be a true sideline-to-sideline linebacker.
- Inexperienced in man coverage. Has the speed to run with backs and tight ends, but isn't comfortable with it yet. Kentucky put him almost exclusively in drop zone coverage.
- A bit of a one-year wonder, but he appears NFL ready.
CORNERBACK
1. Caleb Farley - Virginia Polytechnic Institute and State University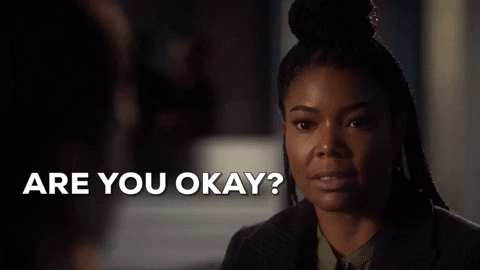 - With Caleb Farley, the question mark is MEDICAL. Tore his knee in 2017. Missed the final two games of 2019 with back spasms. Opted out of 2020, but was still dealing with back problems into 2021. Had back surgery this March and missed VaTech's Pro Day.
- Tall and really fast. He has the speed, length, and fluidity that you want for a corner, and which is extremely rare. 6-2 with 4.28 40 speed.
- Has the tools for press man, but rarely got to play it in college.
- Was a high school QB and started college at WR before transitioning to CB. His 2018 tape was bad, but that can probably be brushed off as a result of learning the new position. He took a monumental leap forward in 2019.
- No doubt he is completely off some teams' boards due to the medical. But if his back is OK, he's a top 10 caliber draft prospect. Hard enough to assess back issues in a non-COVID year. How far will this push him down this year?
2. Jaycee Horn - South Carolina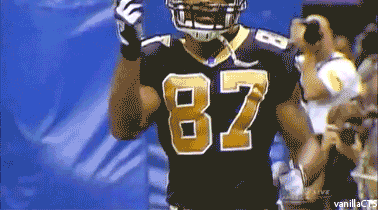 - Son of former Saints Pro Bowl WR Joe Horn.
- Covered a ton of NFL WRs (and soon-to-be NFL WRs)
- Long-armed press corner.
- Struggled against DeVonta Smith in 2019.
- Became much more physical as a junior last year, and improved greatly from it. One catch though: grabbiness got him some flags thrown.
- Supreme athleticism. Ran a 4.37 40 at 6-1, 205 lbs. Long 33" arms.
- Hasn't quite lived up to his athleticism yet. Took a big step up as a junior, but his technique and reaction time not quite at the same level.
- Pretty much his whole tape is press man. Does he have off-ball skills? Defenses in the NFL have been using press coverage less in recent years, although I argue teams should be using it more often.
3. Patrick Surtain II - Alabama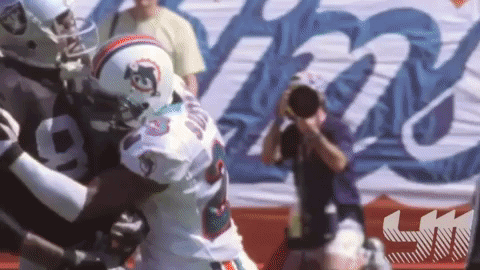 - Son of former Dolphins All-Pro corner Patrick Surtain
- Ideal height and length for a press man corner, and that's exactly where he excels.
- Wants to get hands on the receiver early and feel the route. Much better tracking receivers with his hands than his eyes.
- When he doesn't get his hands on a receiver, he has a harder time. Playing off-coverage is a challenge.
- Ran 4.42 and 4.46 40s at his Pro Day, which is a bit faster than he appeared on tape.
- Surtain makes the most sense for defenses that will let him get up on receivers, make contact early, and either carry them upfield (like a Seattle Cover 3 corner, a la Sherman) or a Cover 2 corner that gets to press the receiver and then cover the flats. He makes less sense in schemes that are going to ask him to play further off the line.
- Surtain is treated by some like a top 10 overall pick, and I don't see it. He doesn't have the same athleticism as Farley and Horn, and he's not the supremely polished and instinctual corner some claim him to be. I love press corners and in the defensive schemes listed above, I'd happily take Surtain, but he's not in the same tier as last year's top corners, Jeff Okudah and CJ Henderson (3rd and 9th overall).
4. Greg Newsome II - Northwestern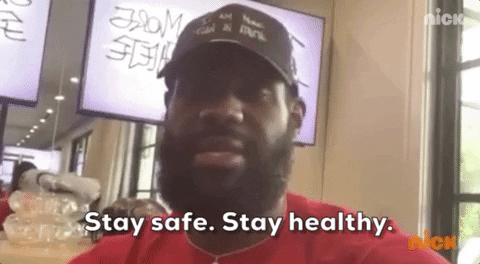 - Where the last couple of guys were primarily press man corners, Newsome is a zone cover guy.
- Opposing QBs stayed away from him.
- Missed games in all 3 of his years as a starter, which drops him down. Durability is his biggest question mark.
- Quick feet. Perhaps the best feet in the draft class. Extremely fluid.
- Well developed zone skills.
- Pairs great recovery speed (4.38 40) with his fluid movement.
- Just not enough tape on him. 2020 was his coming out year, but injury cut it short.
- It says a lot about Newsome that he's still considered a high draft pick despite the limited tape and durability questions. He's a superb athlete.
5. Asante Samuel Jr - Florida State
- Son of former Patriots/Eagles All-Pro CB Asante Samuel
- At 5-10, 185 lbs, he's the same size as his dad, which was big enough for his dad to succeed, but it is quite small. Somewhat Hargreaves-y.
- Great reaction time and change of direction.
- Size is a major limiting factor. Struggled against bigger WRs who could outmuscle him, and got pushed around and sometimes downright bullied in the run game. Has been known to get grabby to try and compensate, which will bite him harder at the NFL level.
- Despite struggles with his size, he's not soft. Tough, gritty player.
- Doesn't have particularly great foot speed to compensate for the lack of size. His 4.45 40 is good enough, but not special.
- Was an outside CB in college, but it's not clear if he'll be able to play outside at the next level.
- Outstanding player from the neck up. Great recognition. Did not get beat mentally.
- Smooth, fluid athlete who works well in space.
- His dad was a playmaking, gambling corner who excelled as an off-man, cover 2 corner. One can easily envision junior in the same role. The big difference is that cover 2 was the dominant scheme in the '00s and is a lot less popular today, with the way offenses have increasingly incorporated overload sets to one side of the field. Cover 3 was the dominant coverage of the '10s, and Cover 4 ("quarters") and Cover 6 (quarter-quarter-half, ie. Cover 4 on the overloaded side, Cover 2 on the back side) are increasingly popular and may come to define defensive coverages in the '20s. The opportunities to aggressively prowl the small zones out in the flats won't come nearly as often as they did for dad.
- I think realistically Samuel will be limited to nickel corner, which limits his draft value. At the same time, his sharp eyes, fluid transitions, and good-enough foot speed means he should have little trouble with that assignment.
SAFETY
1. Jamar Johnson - Indiana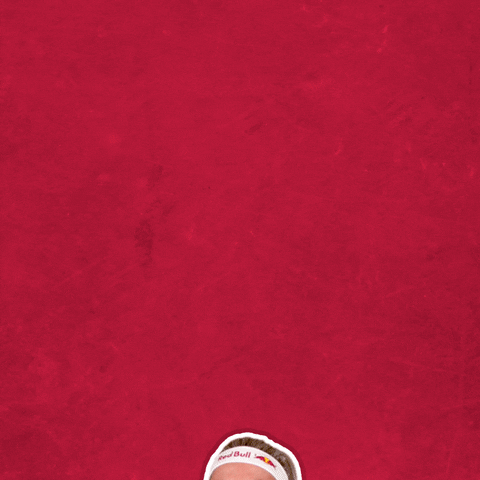 - Limited experience at safety. Was a slot corner in 2019 and only has 2020's abbreviated schedule for tape as safety.
- Tall (6-2) and rangey.
- Tormented Justin Fields and the Ohio State offense. Picked off Fields twice, sacked him, broke up another pass, and was a menace in coverage. Was a big part of the bad performance that haunts Fields.
- Can blitz - 3 sacks at slot corner in 2019, and the Fields sack in 2020. Steamrolled a running back that was blocking him 1-on-1 on the Fields sack.
- 4 INTs and a forced fumbles turnover in his 8 games at safety. Very good ball skills.
- A 4.58 Pro Day 40 won't set anyone's heart on fire. Good enough speed given his size, but not elite.
- Not an exceptional tackler. Is willing but will need a lot of work here.
- Fluid in coverage, good change of direction.
- Johnson is an ascending player and might be the best coverage safety in a draft that lacks top end talent. Seems very under-valued to me. I don't think anyone else has him at #1, but in a safety class where I don't really love anybody, Johnson slides up to the top for my almost by default.
2. Richie Grant - UCF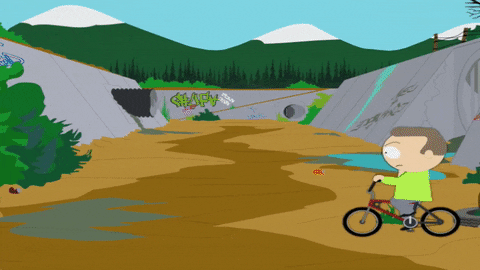 - Will turn 24 during his rookie year. Always worried about guys who build a good college tape while being older than everyone they're playing against.
- Made a splash at the Senior Bowl.
- Excels at run support.
- Good ball skills.
- Ran a 4.57 40. Measured better in some of the explosion metrics.
- Positional flexibility. Can play both safety positions and slot corner. Showed some ability at outside corner at the Senior Bowl. Isn't going to embarrass himself at any spot.
- Not a high-end athlete but a guy who will almost certainly fill a starting safety role in the league very well. But at nearly 24, I wonder if there's all that much ceiling left above him. A safe pick.
3. Jevon Holland - Oregon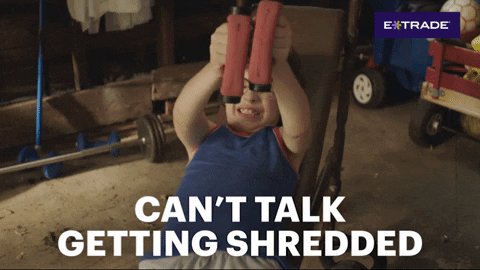 - Played safety as a freshman in 2018, then slot corner in 2019. Opted out of 2020.
- Unlike some of the other slot corner-y safeties on this list, Holland is safety height at 6-1.
- Knock on him has been that he's skinny. Bulked up an additional 10 pounds to 207, and still ran a 4.46 40 at his Pro Day, so he has more size than his now year-plus old tape shows of him, and it hasn't cost him any speed.
- Not a thumper, but comes downhill fast and has a good nose for positioning in the run game. Hopefully the added size helps somewhat, but we haven't seen it yet.
- Excellent instincts and ball skills. 9 INTs and 11 PBUs in his two seasons. 5 of those INTs in his freshman safety year.
- Athleticism was his biggest question mark, but he seems to have taken a step up in that area in the lost year.
- Some knock him down and project him as a slot cornerback, but I'm not seeing a reason for that.
4. Trevon Moehrig - TCU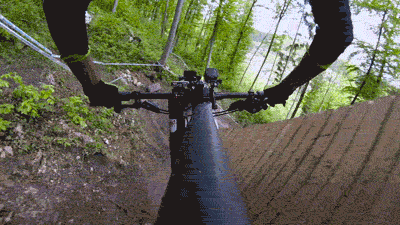 - Led FBS in pass breakups for 2 straight years. Excellent ball tracking.
- Decisive in diagnosing and attacking runs and screens, and explodes downhill to fill gaps or tackle the screen receiver.
- Doesn't have the best range. Was good in TCU's 2-high looks, but shouldn't be asked to cover more field than that.
- West Virginia tape was kinda rough. A stumble in coverage, beat on a few throws, and even a punt return fumbled and turned over.
- As a deep free safety, don't love him. As a strong safety that's asked to play cover 2 or quarters, and gets brought down into the box to attack, I like him.
- He's the "consensus #1" safety in this class, a consensus that disagrees with my evaluation of him as mainly a box safety. I think he's over-valued.
5. Andre Cisco - Syracuse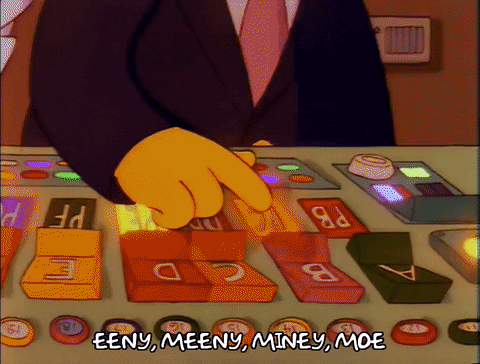 - Explosive, athletic safety who suffered a knee injury that cost him much of 2020.
- No 40 time due to his injury but very fast. Probably has the most range of any safety in this class.
- Has good size to go with that speed, which is especially nice in a draft class full of small safeties.
- Has a nose for the football, recorded a ton of INTs and PBUs.
- Highlight reel pops, but his tape has some real "oof" plays as well. Often guessing rather than reading and diagnosing.
- Recognition is a real area needing improvement. Bites on pumps and play fakes.
- Has high-end tools and was trending in the right direction before injury. Could end up being the class's top safety if he can be coached into better recognition and discipline.
- Have to imagine Trent Baalke has his name circled as the first pick of the new chapter for the Baalke All-ACL Team.
- My grade for Cisco was all over the place. I had him as my #1 safety at one point. I still like him, but there's still just a lot of improvement he needs to make in the mental game to be able to put his tools to use.
6. Elijah Molden - Washington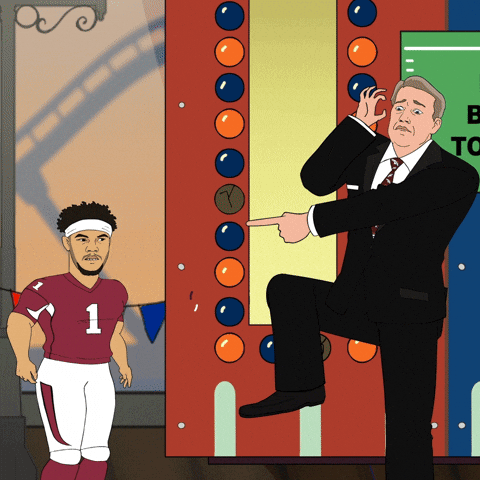 - A college nickel corner who started trying out safety late in 2020. Looking to make it at safety as that's a more valued position at the next level.
- Compared to Jimmie Ward, an equally small-ish college corner/safety hybrid who made it at safety in the NFL (albeit with plenty of time missed from injury). You've also got the Honey Badger as another example of this kind of player.
- Excellent ball skills. Lots of leaping and fingertip INTs on his tape. Makes plays.
- Pro Day 40 of 4.58 hurt him. Lacks the level of speed of Mathieu (4.43) or Ward (4.45).
- What he is on tape is a nickel corner who is fearless and hard-hitting like a safety, and has the ability to flip his hips and carry receivers upfield. Safety play is purely a projection. But you can draft him knowing that you at least get a top nickel corner prospect out of the deal.
- This ranking is of him as a safety. If you draft him as a slot corner, he's near the top of that grouping.