I'm in a mood this week, so let's get started with some HOT OR NOT WITH AN EMPHASIS ON NOT BECAUSE LIKE I SAID I'M IN A MOOD AND YES MY CAPSLOCK IS STUCK SCREW YOU FOR POINTING THAT OUT I'M NOT BLIND DAMMIT
*ahem*
OK, let's do this:
NOT: The Rams, who lost to the damn Jets and this doofus: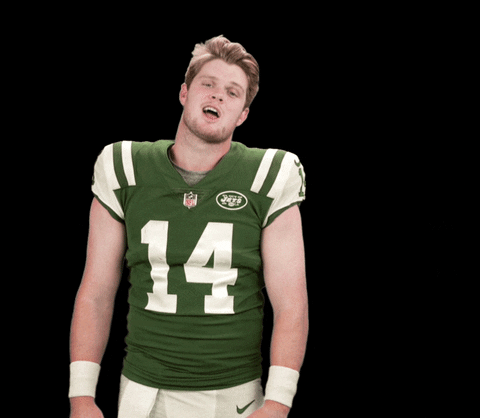 NOT: Jared Goff, who played like GaReD JoFf on Sunday.
NOT: The Jets, who by winning a game might have cost themselves Trevor Lawrence.
NOT: Big Ben and the Steelers, who looked awful against the Bengals.
NOT: The Patriots, who will miss the playoffs for the first time since the Steve Grogan era. (At least that what it feels like.)
NOT: Carolina HC Matt Rhule, who fired the GM who stood between him and an entire roster of ex-Temple and ex-Baylor players. (Problem is for the Panthers, there are way more Tahir Whiteheads than Robby Andersons out there.)
NOT: Former Washington Football Team captain Dwayne Haskins, who's a [email protected]. A guy who seems to be unaware that there's a pandemic that has KILLED MORE THAN 1.7 MILLION PEOPLE WORLDWIDE certainly can't be trusted to figure out if the opposing team is in man or zone.
NOT: The Saints, who (rightly) believe that 25 percent (rounded up) of Drew Brees is better than 200 percent of Taysom Tebow.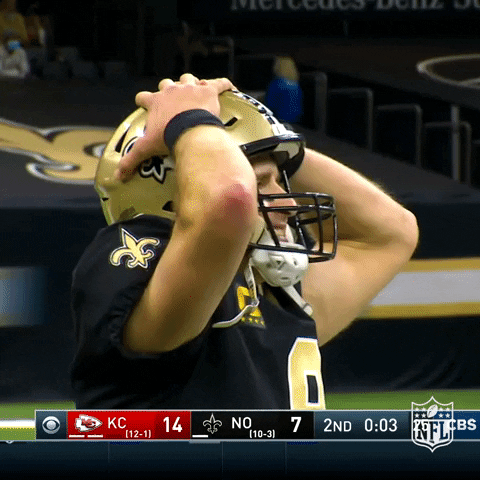 But, man, that Saints defense tho. They're legit.
NOT: Lions DB Alex Myres, who got a Derrick Henry stiff arm straight to the depths of Hell.
NOT: The Cowboys, Jets, Bengals, Jaguars and Panthers, which are the only five NFL teams without a 2020 Pro Bowl selection.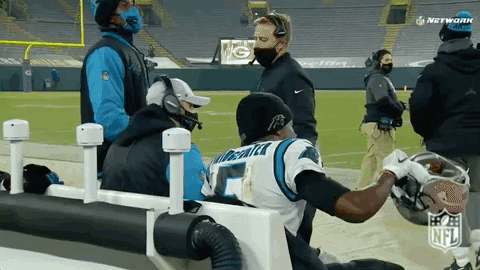 HOT: Mahomes. Even when he's bad, he's good, and when he's great he's otherworldly. I mean, just look at this!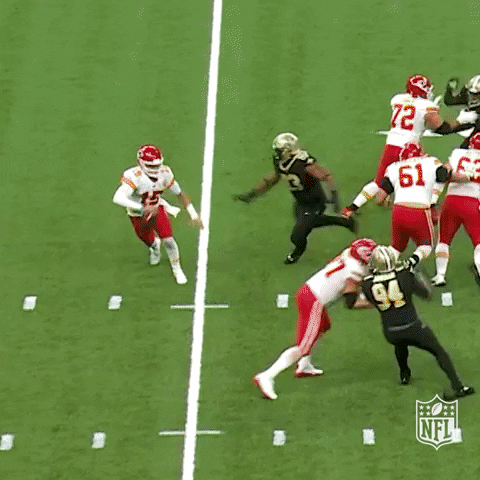 PLAYOFF PICTURE
With two games to go:
AFC
Who's in: Chiefs (clinched AFC West), Bills (clinched AFC East), Steelers; Chiefs have a 99 percent chance of grabbing the first-round bye (via 538, which is where all of this week's percentages come from)
Contenders: Titans (98 percent chance of making the playoffs), Browns (93 percent), Colts (92 percent), Ravens (86 percent), Dolphins (31 percent).
NFC
Who's in: Packers (clinched NFC North), Saints, Seahawks; Packers have a 79 percent chance of getting the bye.
Contenders: Bucs (99 percent), Rams (98 percent), FOOTBALL TEAM (75 percent) Cardinals (70 percent), Bears (31 percent), Giants (10 percent), Eagles (9 percent), HOW 'BOUT THEM COWBOYS (5 percent)
If you don't like Nate Silver, try the New York Times' playoff predictor.
WEEK 16 SCHEDULE
(with your coverage maps)
Some decent matchups PLUS games on Friday and Saturday. No coal in your NFL stocking this year!
Thursday: NO GAMES. It's Xmas Eve. Spend it with your damn families or something.
Friday: Santa's bringing us Vikings-Saints (4:30 p.m., Fox, etc.)
... Upon further review, forget what I said earlier. This game is a GIANT lump of coal hidden inside a PS5 box (but without the PS5, which is backordered until the Jaguars win a Super Bowl. You're asking me to watch Kirk Cousins and Drew Brees?! I'll pull for a roof collapse first, then a giant meteor.
Saturday: Bucs-Lions (1 p.m., NFL), Niners-Cards (4:30 on the Bezos Channel), Dolphins-Raiders (8:15 p.m., NFL)
Sunday early: **Colts-Steelers**, FaLOLcons-Chiefs, Bears-Jags, Bengals-Texans, Giants-Ravens, Browns-Jets
Sunday late: Panthers-Washington (moved from 1 p.m.), Broncos-Chargers, Eagles-Cowboys, *Rams-Seahawks*
Sunday night: ***Titans-Packers***
Monday: Bills-Patriots
Merry Christmas, everybody.