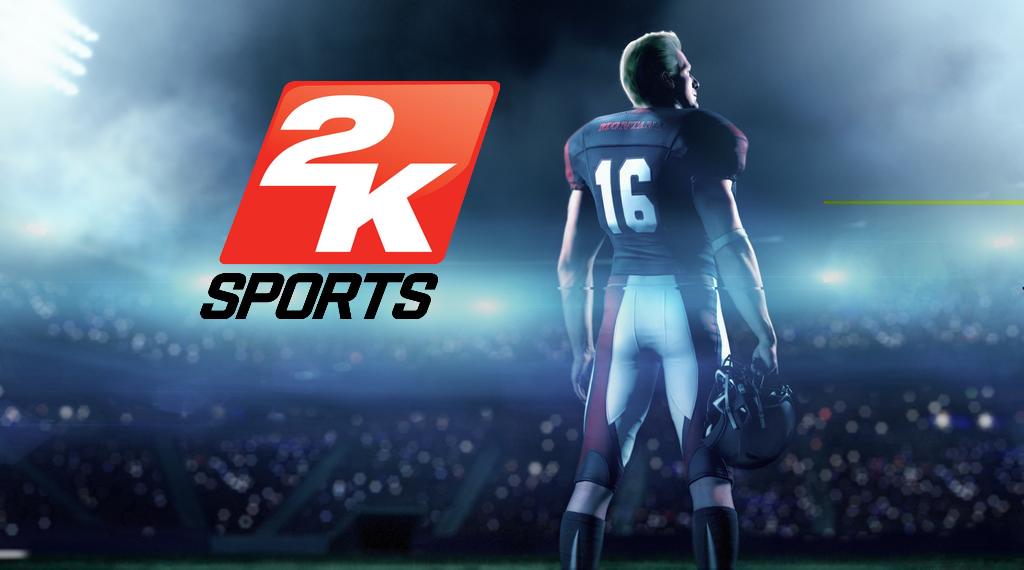 An alleged anonymous 2K employee posted on Operation Sports that 2K Sports is releasing an NFL-licensed football game titled Joe Montana Football 16 for Xbox One and PC this summer.
How? Apparently the EA/NFL exclusivity deal has a loophole for first-party titles, hence this title will be exclusive to Microsoft's platforms (and will release as a "Microsoft" first-party game)
Both Montana and 2K have leaked tiny hints of something going on, but this info comes from someone anonymous that allegedly has all the details. Still, for the time being, this remains unconfirmed. But read the link, it's pretty compelling.
I know you won't believe me, but I can assure you this is accurate, and in time you will see these truths unfold. I feel you need to know so you can prepare as a gamer (save up money, make arrangements and plans, etc).

- First and foremost, this game will be for XBOX One and PC only. This is why they haven't mentioned platforms. They're taking early advantage of the Windows 10 cross-plat tech and the game will be out as part of 10's 3-month launch cycle in the middle of this year.

So now that you know, you can make plans to purchase an XBOX One or Windows 10 if you don't have one of them already.

- The game is called Joe Montana NFL Football 16. This is an NFL game. First-party stipulations that the NFL has always left open & the NFL's exclusive relationship with Microsoft allows for Microsoft to have an NFL game. Microsoft Studios is the publisher. Microsoft is deadly serious about gaining ground and winning the console war (doubtful to happen at this point though) and throwing tons of money at incubation and trying to buy new IP that they can turn into big series' titles is top priority for them right now. They believe this game can be many times bigger than MLB The Show due to the larger NFL fanbase, and because so many XBOX One owners identify as serious NFL fans.

- The game was demoed and it went well. Actually, "well" is an understatement. People went crazy. NDA's were and still are in place for them. That's why you haven't heard anyone saying anything, but a lot of people are having a very hard time because what they seen was unbelievable and it's been impossible to go back to Madden or even take Madden seriously after that. It's like, how you felt when you had an NES and you saw Sega Genesis for the first time. The step up in quality is THAT big.

(...)

- 2K is involved. Should be obvious from some tweets/re-tweets and comments both Joe Montana and Damon Grow have made. Some tech and manpower was purchased from 2K and is deeply incorporated into this game.

- The franchise mode will be able to be managed on mobile devices and it's really deep.

- The iMFL app was never meant to be released. Its entire production was a prototyping run for its franchise mode and management system with the intent of using it in Joe Montana NFL Football 16. Even the TechCrunch interview was part of the staging. It was brilliant. Everybody bought the staging. So, don't wait for that app, it's never coming.

- There are a few important modes. One is a story mode and it's pretty cool. Think NBA 2K My Player. That's what you're getting.

-The graphics, animations and AI are all obscenely good and modern. It looks like a game that was built for this new generation, not just a port over from last generation with a ton of sloppy tweaks. The animations are easily the most crisp of any sports game ever made. Comparing the animations to Madden, it's going make Madden look like a PS1 game by comparison. This is going to be embarrassing for EA Tiburon, like The Show Vs MLB 2K and NBA 2K vs NBA Live embarrassing.

- Expect Joe Montana NFL Football 16 out in Mid-late July.